Business Organization and Business Torts
Question
Building on your Module 1 SLP, suppose that Stacy's mail-order, gluten-free, blueberry muffin business has begun to grow. After signing the contract with Woody, Stacy felt more secure in her supply of blueberries. She decided to take on the title of "CEO" of her business and she now has two employees, friends from a book club where she used to bring her muffins.
Stacy is concerned that, now that her business is rapidly growing, that she may face problems of potential lawsuits and liability. She has asked you to recommend a formal legal structure for her business.
Carefully review the background materials on business organization and tort law. Then, write a 2- to 3-page paper discussing what potential liability risks Stacy faces and the kind of legal structure Stacy should adopt. Specific issues to be covered in this paper include:
What kind of liability might Stacy's business face? Refer to the required background readings on business torts and products liability in your answer.
What kind of legal structure should Stacy adopt for her business, and why? Will the structure that you recommend address her potential liability? Refer to at least one of the required or optional readings from the background materials page to support your answer.
SLP Assignment Expectations
The minimum length requirement for the Module 2 SLP assignment is 2 full pages (excluding title and reference pages). The 2 full pages will include an introduction, a body of work (supported with three scholarly sources), a conclusion, and a References page (see APA 7 template).
Provide a minimum of at least 2 scholarly sources using APA Style.
Provide an APA-formatted title page and use the APA 7th Assignment Template.
Top level essay Service
Our professional unemployed professors are waiting for your signal to offer you the best academic writing service you so deserve.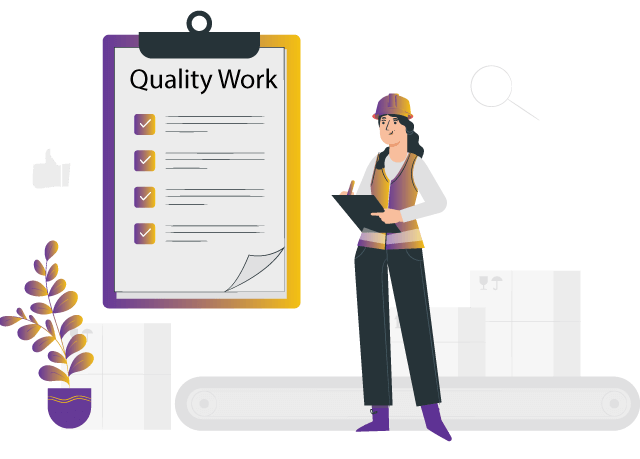 Solution
Business Organization and Business Torts
Given that Stacy's business is rapidly growing, she may face the problem of potential lawsuits and liability going in the future. Therefore, Stacy should form a sole proprietary business and make a legal structure in this case. Looking at the case of Stacy it is clear that she might face significant liabilities such as economic risks, financial risks, and debts. But to avoid this liability, Stacy needs to comply with formal rules of forming and maintaining a corporation. As an entrepreneur, she needs to maintain his business effectively. Like Stacy's business, many other business activities are usually based on the scale of services or products rendered.
As an entrepreneur who has taken the title of CEO, management and bears all profits and losses, she needs to form a sole proprietary business and have a legal structure. From a definition point of view, a Sole proprietorship is an unincorporated business with only one owner, and it is easy to establish and dismantle due to a lack of government involvement. It is because of its unique structure that makes the vital legal structure that Stacy needs to adopt in her business because it is effective (Next Insurance Staff, 2021). Under individual entrepreneurship, like in the case of Stacy, the whole business is managed, controlled, and owned by one person. The proprietor, in this case, always uses his capital and uses his labor and skill. This was the case in Stacy's case she owned the business, managed it thus was entitled to all profits or losses, an implication that is master of the business.
Stacy's adoption of a sole proprietorship legal structure is essential because it is the simplest and most flexible business structure. Another important factor about this structure is that as proprietor Stacy has total control and full decision-making power on investment capital and policies. It also has an unlimited liability because Stacy herself controls it (Woodruff, 2019). More importantly, it has no legal restriction, thus making a more important legal structure to be adopted by Stacy in his business (Blair & Marcum, 2015). The significance of sole proprietorship is that it has no restrictions and, in most cases, is conducted on a small-scale business with the help of a family member. Also, it is important to structure because it does not entail legal formalities and even has minimal liability in most cases.
From the analysis of Stacy's case, it is significant that she is not in any partnership agreement with any individual in her business. It indicates that the business has no existence apart from the owner. Stacy is the boss of this business, owns the business assets, and is even responsible for any liability such as debt and economic risk. But given that it is a business running its activity in the public domain, it has a separate legal entity incorporated through the registration process established by legislation (Blair & Marcum, 2015). Incorporation of the business is essential because it is the best way one can protect his assets and avoid incurring liabilities. Any liability shown in the business is the concern of the sole proprietor who is Stacy, as she is the one who owns the entire corporate thus, she personally liable for claims against the business. For instance, if Stacy's business is found to be involved in any illegal action or debt, her business will be liable for the action and debt, and she, as the owner, will be involved. Therefore, Stacy must adopt a sole proprietor structure because it is effective for her business and herself.
References
Blair, E. S., & Marcum, T. M. (2015). Heed our advice: Exploring how professionals guide small business owners in start‐up entity choice. Journal of Small Business Management, 53(1), 249 265.
Next Insurance Staff, (2021). "Business Liabilities Every Small Business Owner Should Always Remember." Next Insurance, 10 May 2021, www.nextinsurance.com/blog/business-liabilities
Woodruff, J. (2019, March 01). Five advantages of a sole proprietorship. Retrieved April 18, 2022, from https://smallbusiness.chron.com/five-advantages-sole-proprietorship-22896.html
Grab the best

Academic Assistance

with just one click
Our team of

experienced writers
FREE

samples of completed work
Our custom academic writing service has a library of past work done. Browse our library of samples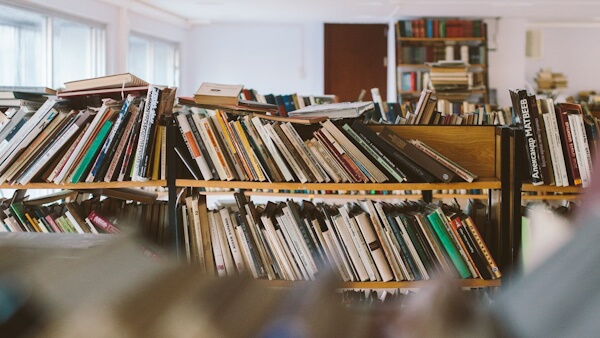 Find the right expert among 500+

We hire Gradewriters writers from different fields, thoroughly check their credentials, and put them through trials.

View all writers
Tough Essay Due? Hire Tough Essay Writers!
We have subject matter experts ready 24/7 to tackle your specific tasks and deliver them ON TIME, ready to hand in. Our writers have advanced degrees, and they know exactly what's required to get you the best possible grade.
Find the right expert among 500+
We hire Gradewriters writers from different fields, thoroughly check their credentials, and put them through trials.
View all writers