California Emergency Management Agency (Cal EMA)
Question
To complete this project, you should:
Select law enforcement agency at the state or local level in which you are interested.(California Emergency Management)
Gather materials from the agency, such as planning reports and practical exercise reports and other resources that may be available.
Describe the procedures you will use to conduct your study and place in a methodology section.
Evaluate the structure, practice, and procedures of the organization.
Compose the results of your study.
Formulate conclusions about your findings, including the positive and negative aspects you discovered.
Argue in what ways the agency could improve its emergency management process.
Your paper must include:
A cover page
Abstract
Introduction
Methodology section
Discussion
Reference page
Appendices which may include a summary of your interview(s) and organization charts of your agency and your section
Top level essay Service
Our professional unemployed professors are waiting for your signal to offer you the best academic writing service you so deserve.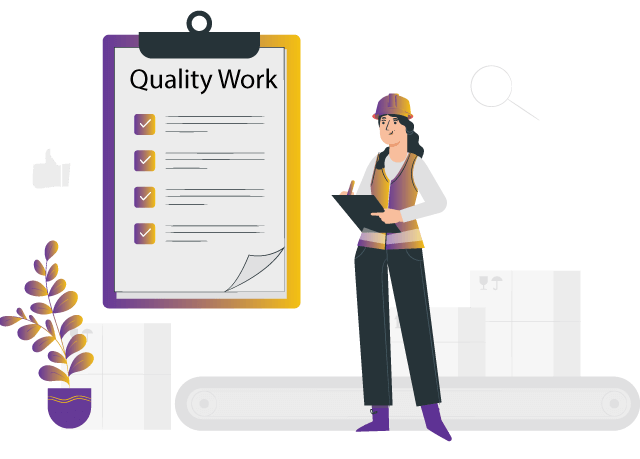 Solution
Abstract
This paper aims at undertaking an investigative study of the procedures, practices, and structure of the California Governor's Office of Emergency Services or Cal OES (formed after the rebranding and reconstitution of Cal EMA in 2013 through the action of Governor Brown Edmund) as a strategic law-enforcement agency in California. The research methodology shall entail analysis of records and articles submitted to databases and libraries regarding the operations of Cal OES in California. Further, the findings from the research will be analyzed through scientific tools, and the results will be assessed appropriately. A discussion on the pros and cons of the research outcome will be essential. It is crucial to recommend how Cal OES could enhance its emergency response (management) function.
California Emergency Management Agency (Cal EMA)
Introduction and Background
A Brief Overview of California State concerning Emergency Management Agency (EMA)
California accounts for about 12% of the population in the United States, with an estimated population of 39.24 million people as of July 2021 based on the population statistics from the US Census Bureau. California boasts of the third largest (expansive) state in terms of geographical coverage, with a land area estimated at 163,695 sq mi (square miles) (Domínguez & Yeh, 2020). The State of California enjoys multi-dimensional diversity in the following spheres; economy, culture, politics, ethnicity, and ecology. California is the biggest contributor to the United States' GDP (Gross-Domestic-Product) (Stieglitz et al., 2022). It accounts for about 13% of the total GPD, and its estimated contribution stands at USD 3091. 90 billion as of 2020 records from the Department of Economic Affairs.
Over the years, California has had to deal with numerous threats and extreme risks that compromise the well-being of the people and have detrimental effects on the economy, properties, and environment. Indeed, California faces the challenge of being prone to natural disasters such as extreme wildfires, earthquakes, long periods of drought, and floods (Cal EOS, 2022). Further, California encounters many threats, including cyber-security attacks, health emergencies, animal and agricultural disasters, and risks to homeland security (Cal EOS, 2022). From the backdrop, the core mandate of EMA (Emergency Management Agency) is to undertake a proactive strategy (approach) in addressing the vulnerabilities, threats, and risks that bedevil California; thus, the mandate explains the foundational mission of California's EMA (Cal EOS, 2022). Further, EMA focuses on maintaining a robust state (position) of readiness for disasters, threats, and emergencies while planning effectively for catastrophic events and resultant mitigating impacts.
The Rebranding of California's EMA (Cal EMA) to California Governor's Office of Emergency Services or Cal OES
On 1st July 2013, a significant shift took place regarding the operations of Cal EMA after the intervention of Governor Brown Edmund. He renamed the agency and reconstituted it to Cal OES or California Governor's Office of Emergency Services and subsequently merged the agency with the Public-Safety Communications office (Cal EOS, 2022). The vision of Cal OES is to be the leader in homeland security affairs and emergency management through the provision of committed (dedicated) service to all Californians (Cal EOS, 2022). Indeed, the mission statement of Cal OES declares that the agency will support communities, enhance capabilities, and protect property and well-being (life) for a prosperous California. Therefore, for the discussion in the paper, the study shall target Cal OES's operations (Cal EOS, 2022). An investigative study of the procedures, practices, and structure of Cal OES as a law-enforcement agency in California forms the foundation of the paper.
Methodology
The investigative study will integrate multiple data collection methods, including interviews, literature searches, internet surveys, personal interviews, content analysis, and focus groups. The setting of the study shall be California State which represents the jurisdiction of the operations of Cal OES- a state law-enforcement agency (Wong et al., 2020). The respondents and participants in the study will comprise the general citizens and persons attached to the state agency, Cal OES. The basis (logic) of inquiry in the research during data collection through techniques such as interviewing and literature searches shall be both qualitative and quantitative (Williams et al., 2018). For the investigative study, relevant research-data materials such as planning reports, website-oriented resources, budgetary reports, performance records, and practical-exercise reports linked to Cal OES will be gathered and analyzed (perused) to obtain crucial research data.
In regards to the data analysis approaches, the investigative study will employ quantitative techniques (such as tabulation and regression analysis) and qualitative methods (such as discourse and narrative analysis) so that a comprehensive view of the subject under investigation- Cal OES- can be realized (Domínguez & Yeh, 2020). Ethical issues will be a significant consideration in the conduct of the research, especially concerning the data collection process. For instance, the anonymity of the respondents shall be taken into account to maintain the participants' privacy (Stieglitz et al., 2022). An infringement concerns into the participants' privileges, rights, and freedoms will be highly checked and addressed to avoid any incidence of ethical violations.
Analysis of the Structure, Practice, and Procedures of Cal OES
The Structure of Cal OES
Indeed, it is a strategic organization that is government-oriented; it has various departments tasked with executing the agency's mandate to the people of California. The state agency's operations are monitored by a skilled executive team headed by a senior director- Mark G. and deputized by Christina C.- chief deputy-director (Cal EOS, 2022). Madam Mangat Lisa chairs the administration and policy department: the section deals with administrative responsibilities and policy formulation and implementation assignments. Moreover, the department in charge of coordinating the partners in the non-governmental organizations and private-sector entities operates under the leadership of Ms. Browning Abby (Cal EOS, 2022). Further, Mr. Buras Ryan is the director in charge of recovery operations: when disasters and emergencies occur, the department takes control of the recovery efforts (Cal EOS, 2022). Madam Cousins Beth is the senior director of the information office, the department tasked with managing all the communication issues required in the organization, Cal OES.
The division of public affairs and crisis communication has the mandate of informing the citizens or public on the activities being undertaken by Cal OES during crisis events and emergencies: the department is under the leadership of Ferguson Brian (Cal EOS, 2022). The department of fire services and rescue operations responds to emergencies related to fire; Marshall Brian heads the division. The division of prevention, preparedness, and planning is under the leadership of Nezhura L., whereas Osborne T. is in charge of homeland security (Cal EOS, 2022). Other crucial departments in Cal OES include; external and legislative affairs, law enforcement, functional needs, and policy.
The Practice of Cal OES
The practice of Cal OES refers to the particular organizational culture that the state agency adheres to regarding the behavior of the people and the values that they subscribe to the conduct of their duties or responsibilities in the organization. Integrity has been set as a fundamental and integral value (practice) that contributes to the cultural fabric of Cal OES (Cal EOS, 2022). Therefore, Cal OES, as a strategic state agency, strives to maintain trust through fulfilling its mission with transparency, accountability, and honesty. Service is a crucial value that supports the organizational practice of Cal OES (Tresh & Kovalsky, 2018). In this regard, Cal OES- in pursuit of the service value- commits to executing its responsibilities and duties while maintaining a conscientious and collective dedication to the agency's mission.
Further, the value of respect is a critical component of Cal OES' practice based on the view that the state agency upholds and recognizes the element of diversity within its structure. Additionally, the culture of respect for diversity extends to the partner organizations and the surrounding communities within California (Cal EOS, 2022). The expression of care, compassion, and concern for all persons, regardless of their socio-economic, cultural, and political backgrounds, helps to underscore Cal OES' commitment to the practice of respect (Domínguez & Yeh, 2020). Resiliency is one of the foundational values in Cal OES's organizational practice. It focuses on promoting prepared and secure (safe) communities with the capacity to recover (rebound) from a disastrous event or emergency.
The Procedures of Cal OES
From a management perspective, procedures refer to the definition of the step-by-step approach used by an organization to execute particular tasks. At Cal OES, one of the primary procedures stipulated in the organizational goals is the enhancement and anticipation of detection and prevention capabilities to protect the state of California from all forms of threats and hazards (Cal EOS, 2022). Another key procedure at Cal OES involves strengthening the capacity of California to provide, prepare, and plan for resources used in the mitigation of the impacts associated with terrorist events, crimes, emergencies, and disasters (Williams et al., 2018). Further, maintaining an effective response to and recovery from natural and human-oriented calamities (disasters) qualifies as an important procedure at Cal OES.
Again, enhancing the delivery and administration of federal and state-based funding while maintaining the program and fiscal transparency and integrity qualifies as a major organizational procedure at Cal OES (Cal EOS, 2022). Indeed, developing an innovative and united labor (work) force knowledgeable, trained, adaptable, and experienced at Cal OES is a crucial organizational procedure. The enhancement of capabilities linked to communication (information) services regarding public safety acts as a fundamental procedure for Cal OES (Wong et al., 2020). Without a doubt, the strengthening of technological capacity at Cal OES is a significant procedure for the state agency.
Results of the Study
Certainly, the investigative study reveals that Cal OES is a stable and robust organization that can manage and mitigate disasters and threats of any nature, natural or human-based. At the same time, the study exposes some operational weaknesses that can reduce the institution's efficiency in fulfilling its mandate (Cal EOS, 2022). One of the outstanding features in the study results is the multi-faceted nature of the state agency structure (Domínguez & Yeh, 2020). Indeed, Cal OES has many departments and divisions committed to fulfilling the state agency's mandate to the people of California.
Further, the results generated from the study reveal that Cal OES has numerous and strong values such as respect and resiliency (Cal EOS, 2022). The values help drive the agenda of service to the communities in California regarding preparedness, mitigation, and recovery from calamities and threats. In addition, the aspect of strong organizational procedures is a major result of the study (Stieglitz et al., 2022). For instance, the focus on detecting and preventing hazards and human-motivated threats such as terrorism communicate deeply on the level of preparedness within the emergency operations at Cal OES.
Discussion
The investigative study on Cal OES's procedures, practices, and structure has produced interesting findings that would be instrumental in guiding the direction of future scholarship and research in the area of emergency and disaster management (Cal EOS, 2022). In consideration of the organizational structure, the investigative study reveals that Cal OES has a comprehensive hierarchical organizational framework or structure (Domínguez & Yeh, 2020). In this case, efficiency features in executing various tasks such as responding to disasters or emergencies, managing public affairs during disasters through crisis communication, and implementing recovery measures and strategies.
On the contrary, the study's outcome exposes the duplication of departments and roles. For instance, departments serving almost-similar roles can be merged into one comprehensive division that works in unison to realize the agency's objective of disaster management (Cal EOS, 2022). For instance, the department of information can be merged with the department of crisis communication to establish fully-fledged communication and information office or department. Further, the findings from the investigative research indicate that Cal OES has strong practices or culture- values- that help drive the state agency's vision and mission on emergency management (Stieglitz et al., 2022). However, the declarations of the organization's culture fail to capture crucial organizational values such as teamwork spirit and employee motivation (Wong et al., 2020). When such critical values are left out, the officers serving at the state agency, Cal OES, may feel unappreciated and reduce their commitment to the service.
Recommendations
From the analysis, it is clear that there are several measures or procedures that Cal OES can employ to ensure that the emergency management framework or process is efficient. For instance, implementing innovative and state-of-the-art technologies based on information and communication concepts such as internet surveillance and detection of natural disasters would be a big boost to the operations of Cal OES given disaster management and emergency response (Stieglitz et al., 2022). Certainly, Cal OES can invest in advanced technologies in seismic monitoring using geospatial-oriented technology tools that would help detect calamities such as earthquakes- which are common in California- thus limiting the number of casualties from such devastating disasters.
Undertaking public sensitization and education by Cal OES is a crucial consideration in enhancing preparedness and response to disasters and threats. For instance, when citizens are educated by Cal OES on the need for rapid action during wildfires by moving to safer zones and leaving their homes (Domínguez & Yeh, 2020). The measure helps sensitize the public and limit the number of deaths from such risky occurrences.
Conclusion
The investigative study of Cal OES's procedures, practices, and structure as a law-enforcement agency in California has been effective in the paper. In 2013, Governor Brown Edmund renamed (rebranded) and reconstituted Cal EMA to Cal OES or California Governor's Office of Emergency Services. The state agency works towards promoting safety within communities in California while executing strategies on prevention and mitigation of threats, vulnerabilities, and disasters. Cal OES has multiple departments and divisions committed to accomplishing the state agency's mandate to the people of California. Through technology and innovative strategies, Cal OES can enhance its approach towards disaster preparedness and management.
References
Cal EOS. (2022). About California Governor's Office-of-Emergency-Services (Cal EOS). The State of California. Web Resource. Retrieved from: https://www.caloes.ca.gov/cal-oes-divisions/about-cal-oes
Domínguez, D., & Yeh, C. (2020). Social justice disaster relief, counseling, and advocacy: The case of the Northern California wildfires. Counselling Psychology Quarterly, 33(3), 287-311.
Stieglitz, S., Hofeditz, L., Brünker, F., Ehnis, C., Mirbabaie, M., & Ross, B. (2022). Design principles for conversational agents to support Emergency Management Agencies. International Journal of Information Management, 63, 102469.
Tresh, K., & Kovalsky, M. (2018). Toward Automated Information Sharing California: Cybersecurity Integration Center's approach to improve on the traditional information sharing models. The Cyber Defense Review, 3(2), 23-32.
Williams, M. V., Chandra, A., Spears, A., Varda, D., Wells, K. B., Plough, A. L., & Eisenman, D. P. (2018). Evaluating community partnerships addressing community resilience in Los Angeles, California. International journal of environmental research and public health, 15(4), 610.
Wong, S. D., Broader, J. C., & Shaheen, S. A. (2020). Can sharing economy platforms increase social equity for vulnerable populations in disaster response and relief? A case study of the 2017 and 2018 California wildfires. Transportation research interdisciplinary perspectives, 5, 100131.
Grab the best

Academic Assistance

with just one click
Our team of

experienced writers
FREE

samples of completed work
Our custom academic writing service has a library of past work done. Browse our library of samples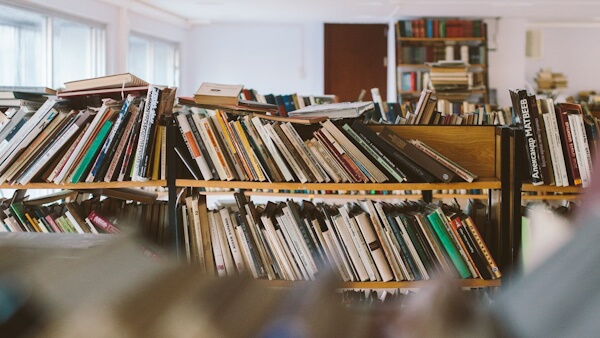 Find the right expert among 500+

We hire Gradewriters writers from different fields, thoroughly check their credentials, and put them through trials.

View all writers
Tough Essay Due? Hire Tough Essay Writers!
We have subject matter experts ready 24/7 to tackle your specific tasks and deliver them ON TIME, ready to hand in. Our writers have advanced degrees, and they know exactly what's required to get you the best possible grade.
Find the right expert among 500+
We hire Gradewriters writers from different fields, thoroughly check their credentials, and put them through trials.
View all writers