Career Opportunities Report
Question
Career Opportunities Research and Report
Total Possible Point 100
In completing this assignment, learners will research psychological specialties available in the workforce to understand the careers in psychology. Research the psychology specialties listed below using the Occupational Outlook Handbook at the American Psychological Association website. You can also use other credible sources to inform information not found on the Occupational Outlook or American Psychological Associations' websites.
Child Psychologist
Counseling Psychologist
Clinical Psychologist
Developmental Psychologist
Experimental Psychologist
Forensic Psychologist
Industrial-Organizational Psychologist
Health Psychologist
Neuropsychologist
School Psychologist
Social Psychologist
Sports Psychologist
After researching each career specialties, write a pair (2) of concise and thorough paragraphs summarizing the job responsibilities, work locations, salaries, education, licensing requirements, and career outlooks for each career represented as a percentage of growth expected.
Following each of the 12 paragraph pairs, note whether the specialty in psychology would be of interest to you as a career option in the future, explaining your reasons.
Once the 12 sets of paragraphs and interest or non-interest explanations are complete, compile them into a single APA formatted paper using the career titles as separate, APA formatted headings within the paper body.
Wrap up the paper with two paragraphs comparing how information about the 12 careers is communicated in the Occupational Outlook Handbook versus how it is displayed on the APA website (i.e., which format was the easiest to navigate and understand, had the most helpful information, etc.).
Provide specific one or two examples to exemplify the general comparisons provided.
Include a minimum of 8 to 10 pages, not including the required APA formatted title and reference pages; submit APA style in-text citations throughout the work.
The essential parts of a paper should also be included; these are the opening, introduction section, with a precise thesis statement, the body of the paper with clear, discernable headings formatted to APA style levels of heading where appropriate, and a conclusion that restates the thesis and summarizes the major points of the entire paper.

Top level essay Service
Our professional unemployed professors are waiting for your signal to offer you the best academic writing service you so deserve.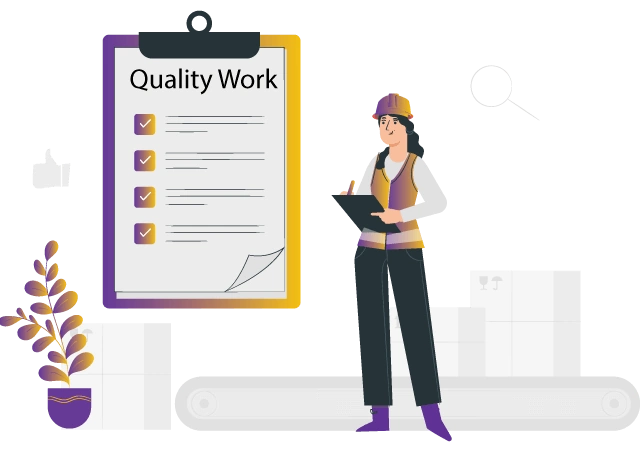 Solution
Career Opportunities Report
Psychology is a branch of science that studies behavior and mental processes. Psychologists seek to understand why people behave in the way they do. Psychologists study people's or groups' behaviors and help them achieve the appropriate desired changes (Salomon et al., 2022). According to American Psychological Association, psychology had 178,900 licensed psychologists in 2020. The field is expected to grow by 8 percent between 2020 and 2030. Each year, the field opens an average of 13400 jobs. Psychologists earn a medium pay, approximately $ 82180 per year and an average of 39.51 dollars per hour (Bureau of Labor Statistics, 2018). However, the amount differs with every specialty and state. Psychologists' activities include counseling, guidance, teaching in colleges and universities, training, administering psychological services in health facilities, and providing expert knowledge on psychological theories and methods. Psychologists get information about people's behaviors through different ways such as interviews, observation, tests and rating scales and study personal history. When dealing with groups, psychologists might use surveys and questionnaires, either written or oral. However, psychologists must specialize since no one can know everything about behaviors (Flreerackers 2019). Psychology has specialties such as counseling, health, experimental, healthy, neuropsychologist, social and school psychologist. Every specialty has a particular career outlook, specific job responsibilities, salaries, education, licensing requirements, work locations.
Child Psychologist
Child psychology attempts to understand children's behavior and development. It tries to understand how children interact with people and process the world around them. A child psychologist is responsible for assessing complex symptoms patients might have and choosing the best diagnosis (Cherry 2020). Some of the problems they deal with include Attention-deficit/hyperactivity disorder (ADHD), phobias, OCD (obsessive-compulsive disorder), ASD (autism spectrum disorder) and adjustment disorder (Cherry 2020). To become a child psychologist, one must get a degree in psychology or child psychology or related subjects like education. For masters, child psychologists must hold a high GPA or GREs. For a child psychologist to get a license, they must complete a related degree program, get a post-graduate certification, either master's or doctorate, complete practicum and pass board exams for certification. Some of the places child psychologists work at include schools, hospitals, government settings and private practice. According to BLS, child psychologists earn a yearly average of $80,370. According to Flreerackers (2019), people have developed keen attention in child upbringing unlike before. BLS reports that the career will have increased demand of 14% by 2028. I view children as amazing beings who should not suffer from life challenges. However, that is not the case. Like adults, children also suffer from stress and life pressures (Salomon, et al. 2022). Others face school challenges, especially if they are suffering from any disorders. I would love to work with children, especially below the adolescent stages. Therefore, I can love to become a child psychologist.
Counseling Psychologist
Counseling psychologists help people achieve satisfaction in life aspects such as occupation, social, and educational aspects. They help people suffering from physical, emotional, and mental health problems by assessing, diagnosing, and treating (Cherry 2020). They assist in career adjustment concerns, work-related decisions, relationship difficulties, learning skills and deficits, stress management, identity development, and mental disorders. These psychologists work in Private practice, organizations, schools, health centers, community mental health areas, child centers, and rehabilitation. To become a practicing counseling psychologist, one must acquire a state license. The individual must undertake a counseling psychology degree and a master's to get the license. Some states require the counseling psychologists to have a doctorate, either Ph.D. or Psy.D. many states also require a state exam on the legal aspects of practicing psychology (jurisprudence exam) and ASPPB's examination for professional psychology practice (Salomon, et al. 2022). Counselling psychologists 10% of the lowest-paid earns $46, 270 annually, 80% $82,180 average and 10% highest paid $137, 590 (Bureau of Labor Standards). The field has a potential growth of 8% by 2030. I am a good listener. Whenever approached by a friend or family in any distress or challenge, I always try to give credible and helpful information regarding the topic. Offering such assistance gives a form of satisfaction. This has developed my interest in becoming a counseling psychologist.
Sports Psychologist
Sports psychologists apply psychological principles and theories for athletes' best performance and well-being. Sports psychology can improve the performance of people inside and outside sports, such as military members, students and corporate employees. The sports psychologist assists athletes and coaches to handle pressure, gain confidence and manage mental stressors from injuries. Sports psychologists work in private entities, schools, military camps, national sports bodies, professional teams, occupational domains and gyms. The training for the job starts with a degree, to master, then a doctorate. For licensing, sports psychologists must; have a PhD, pass the board exam, and practice for two years. According to BLS, Sports psychologists are paid an hourly average of $30, and yearly median of 70 501 dollars. Like other psychology specialties, sports psychologist's demands will be 14% higher through 2030. I am not a fan of sports. I hardly watch sports; thus, do not even understand basic concepts for different games. To get a successful career, an individual must be passionate (Cherry 2020). Hence, this field is not in my interest.
Clinical Psychologist
Clinical psychologists take the big portion in the field of psychology. By 2018, the field had approximately 168 000 jobs. The number has currently risen to over 100 866 today (Salomon, et al. 2022). Clinical psychologists acquire their knowledge through professional training in graduate school. According to APA, a clinical psychologists are required to possess Ph.D. or Psy.D to be eligible for a license or practice independently. Other licensure requirements include completing required internships and clinical psychology board exams for certification. Clinical psychologists treat maladjusted and mentally disturbed people. Their responsibilities include identifying and diagnosing clients' psychological, emotional and behavioral issues and developing and implementing treatment plans (Flreerackers 2019). Clinical psychologists use interviews, diagnostic tests, and patient history background study to understand their patients. According to the U.S. Bureau of labor statistics BLS, 6% of clinical psychologists work in hospitals, 14 % in mental facilities, 24 % in schools and universities, 9% in government facilities and 31% in independent fields (Cherry 2020). Work experience, setting and location determine the salary of a clinical psychologist. The U.S. Department of labor, psychologists reported that the average annual salary was $ 82 182. The career will experience an 8% through 2030 (BLS). I do not love a hospital setup. Even though clinical psychologists can work in other areas, a hospital or mental facility seems ideal, yet my area of dislike. Thus, I do not prefer the specialty.
Developmental Psychologist
Developmental psychology deals with human development changes, including physical, cognitive, social, and emotional growth. Development psychologists try to understand how people grow and adapt to life stages. They work in schools, elderly homes, healthcare facilities, mental health facilities among other areas. To become a developmental psychologist, an individual must undertake a degree and a postgraduate in developmental psychology at an accredited university. Master in developmental psychology requires advanced classes and fieldwork. Developmental psychology licensing demands for doctorate, board exam, and two years practicum. Developmental Psychologists earn $69,527, with the highest making up to 385,332. BLS reports that developmental psychologists with Ph.D. OR PsyD. will have the best jobs by 2025 (2018). The field is expected to grow by 8% through 2030. While watching kids grow, I have always desired to understand them. I also desire to understand different stages of life. Thus, I can not mind becoming a developmental psychologist.
Experimental Psychologist
Through the application of scientific method, experimental psychologists are able to collect data and carry out study. An experimental psychologist's research depends on their areas of expertise, interests, and employment. According to the American Psychologists Association's data, experimental psychologists mostly work in schools, private sectors, research centers, and government businesses. Experimental psychologists do not necessarily need to earn a degree in experimental psychology to work in the field. Doctorate programs train psychologists to perform rigorous research. For licensing, experimental psychologists must complete 3 000 hours of practice under supervision from a licensed psychologist on top of the master's degree in the field. According to American Psychological Association, the average pay for doctorate holders was $92 000. BLS record average wages at $95 610. The job will grow by 14% through 2028 (Bureau of labor statists). Experimental psychology does not fall under my favorites. It requires a lot of recordings, writing and research, which are not my favorite activities.
Forensic Psychologist
Forensic psychologists apply clinical assessment, treatment, and evaluation skills into the legal arena. Forensic psychologists evaluate criminals' competency, assist trauma survivors, examine witnesses' credibility, and other responsibilities. Their duties include consulting with law enforcement in different crime matters, diagnosing and treating mentally unstable offenders, and giving expert testimony in courts. To be credited as a forensic psychologist, they must have a Ph.D. or Psy.D from APA OR CPA accredited doctoral program (Cherry 2020). The psychologist must also sit and pass a board exam. Forensic psychologists work in legal fields, therapeutic environments, among other sectors. Forensic psychologists earn an average of $52 000 to $93 000. Psychology is a growing field with openings in courtrooms, police departments and military bases. BLS reports an estimate of an 8% job increase by 2030 (2018). I have always desired to work in the legal sector. I desire to understand why people commit crimes while others get jailed and released as a norm. Forensic psychology becomes my course of interest to understand criminal psychology.
Industrial-Organizational Psychologist (I.O. Psychologist)
Industrial-Organizational Psychology uses psychological knowledge in organizations to understand human behavior. They focus on the physical well-being of workers. They can also assess the characteristics of employees and match them with their most appropriate jobs for maximum productivity. Industrial Psychologists also train employees on the best ways to meet the job standards. Industrial-organizational psychologists mostly work in organizations, industries, education institutions, research centers, and state governments. To become an industrial-organizational, a masters degree in organizational psychology is compulsory (Cherry 2020). The I.O. psychologists must have Psy.D or Ph.D. from accredited universities for licensing. They must work under supervision from a licensed psychologist for a required period. The psychologists must also sit and pass an examination for a professional psychology practice and state board. According to BLS I-O psychologists, the average annual wage is $109 030. However, the wage differs in different states, with different education levels and experiences. For instance, I.O. psychologists working in Virginia earn an average of $126 220 while those in Massachusetts earn a standard pay of $75 660 yearly. Currently, organizations are finding it worthwhile to work with I.O. psychologists. According to APA, the field will expand by 8% through 2030. I.O. psychologist should be interested in business corporal world passion. I do not intend to work in such areas, dealing with employees. Thus, I.O. Psychology is not of interest.
Health Psychologist
Health psychologists are responsible for promoting healthy behaviors for better wellbeing. Health psychologists try to understand health and illness's psychological and emotional aspects. Their responsibilities include; promoting healthier lifestyles such as healthy diets, finding ways to help people improve their health, improving the healthcare system and investigating and improving the communication nature between workers and employees. They mostly work in the health care field, private sectors, universities and gyms. An individual qualifies to be a health psychologist after completing a degree in psychology and specializing in health psychology in post graduate. For licensing, health psychologists must pass the ASPPB examination, complete 1500-1600 practicum hours and hold a Ph.D. or Psy.D in health psychology (Psy.D. Programs). Their average yearly pay depends on factors such as the state. However, BLS reports average wages between $21 500 and $137 000. Most make an average of $37 hourly pay. The demand for health psychologists is on the rise. Health psychologists are needed to work closely with doctors and social workers to promote healthy living among the population. According to BLS, the job demand for this sector is expected to rise by 14% through 2028. I have a special interest in maintaining a healthy life. I would not mind helping others live healthily to avoid some lifestyle diseases. Thus, I can study to become a health psychologist.
Neuropsychologist
Neuropsychologists attempt to also understand the disorders from the brain and nervous system and how they can affect an individual's behavior and cognitive function. Neuropsychologists can work in private clinics, rehabilitation centers, healthcare facilities and nursing homes. They mostly work in offices, meeting with their clients privately. To become a Neuropsychologist, one must complete a degree in psychology, a master's and a doctorate in neuropsychology. To get a license, the psychologist must pass the EPPP exam, Jurisprudence licensing exam if required, complete a credential review of the American board of clinical neuropsychology, and work as an intern for a year under supervision (Psy.D. Programs). The average pay for neuropsychologists is $ 76 732 per year, the highest making $124,000 annually (Bureau of Labor Standards). More people are expected to turn to psychologists for help, increasing the demand for their services. According to American Psychological Association, neuropsychology will have a 14% increase in demand by 2030. I believe that a brain is complex and hard to understand. The course requires more time to become accredited. The factors do not sit well with me; therefore, I will not consider the course.
School Psychologist
School psychology works in school institutions, providing advice on learning and developing better. They apply their expertise in mental health learning the behavior of learners to help them succeed socially, emotionally, and behaviorally (Cherry 2020). School psychologists collaborate with parents, teachers, school administration, and other necessary professionals to get the best results. They mostly work in all school setups, juvenile justice programs and school administration offices. School psychologists pursue careers in the education of general psychology. Also, they must complete specialized advanced training in education and psychology through masters and /or doctoral programs. School psychologists must pass the school psychology Praxis II exam, complete at least 60 graduate credits and 1200-hour practicum to get licensed (American Psychological Association). According to BLS, school psychologist makes a yearly average of $79 820. APA predicts that the profession will increase by 14% through 2030. I love to interact with children and teens. Thus, becoming a school psychologist would allow me to interact with kindergarten, elementary or high school learners.
Social Psychologist
Social psychology is the study of social factors that affect people. Social psychologists attempt to understand social factors such as how individuals think about, interact and influence one another and how such issues affect people's social ways of living, such as relationships, persuasion and friendship. Social psychologists mostly work in school setup, consulting firms, and market research companies. Social psychologists study a bachelor in general psychology, social psychology or related fields. They advance to masters and others doctorates. To get licensed, social psychologists must be masters or Ph.D. holders. However, social psychologists do not necessarily need licenses to work. According to American Psychological Association, social psychologists had an average yearly pay of $85 830 in 2011. According to Occupational Outlook Handbook, their pay was averagely $82 180 annually. According to BLS, social psychologists earned an average of $105 780 in 2020. The BLS reports projected job growth of 3% by 2029. The career has a below-average projected job growth. Therefore, I would not go for the course since the job opportunities upon completion might be limited.
The psychological information was displayed differently in the two sources. The handbook is updated on the pay depending on the statistics collected. It uses the statistics from the labor bureau for factual data. On the other hand, the APA website gives the average figures according to the association standards. Therefore, I find the figures stated on the handbook actual compared to the figures on APA.
The career details are better expounded on the APA website than the handbook. APA explains the requirements of a particular psychologist as set by the psychological association. On the other hand, the handbook only provides factual information on the pay, expected growth, and other limited facts. An example is where the APA website explains the education requirement for becoming a counseling psychologist or any other psychologist expert, whereas the handbook only provides salary and other statistical data.
Psychology is a broad field with many specialties. The different specialties differ in career outlook, job responsibilities, salaries, education, licensing requirements, and work locations. For instance, some require prolonged and rigorous training, such as Industrial-Organizational psychology, whereas others, such as social psychology, do not need much time and rigorous training. While choosing the specialty to join, it is important to consider passion, payment, study period and the other stated factors.
References
American Psychological Association. Careers in Psychology. https://www.apa.org/education-career/guide/careers.pdf
Bureau of Labor Statistics, U.S. Department of Labor. (2018). Occupational outlook handbook, psychologists. https://www.bls.gov/ooh/field-of-degree/psychology/psychology-field-of-degree.htm
Cherry, K. (2020). An Overview of Psychology Careers. Verywellmind. https://www.verywellmind.com/student-resources-4157176
Flreerackers, A. (2019). Careers in Psychology. A comprehensive overview of the dominant career paths in the field of psychology. Career Explorer. https://www.careerexplorer.com/careers-in-psychology/
Psy.D. Programs. https://psydprograms.org/
Salomon, I., Pals, A. M., Elsey, T., Golding, J. M., & Sheehan, E. A. (2022). Exploring How Undergraduate Psychology Majors Seek Information and Experiences for Career Preparation. Teaching of Psychology, 00986283211066308.
Grab the best

Academic Assistance

with just one click
Our team of

experienced writers

FREE

samples of completed work
Our custom academic writing service has a library of past work done. Browse our library of samples
View all samples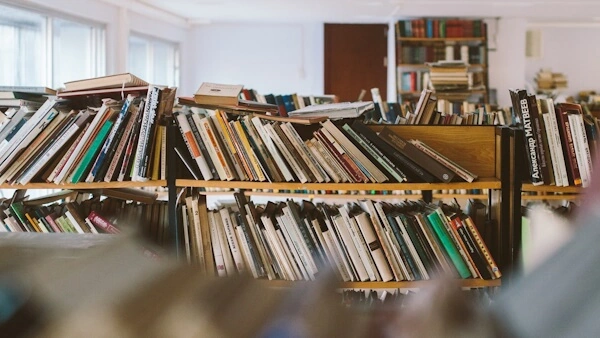 Find the right expert among 500+

We hire Gradewriters writers from different fields, thoroughly check their credentials, and put them through trials.

View all writers
Tough Essay Due? Hire Tough Essay Writers!
We have subject matter experts ready 24/7 to tackle your specific tasks and deliver them ON TIME, ready to hand in. Our writers have advanced degrees, and they know exactly what's required to get you the best possible grade.
Find the right expert among 500+
We hire Gradewriters writers from different fields, thoroughly check their credentials, and put them through trials.
View all writers