Confronting the Top Issues Facing Hospitals
Question
Confronting the Top Issues Facing Hospitals
As the healthcare paradigm shifts from treating illness toward preventing illness, providers are challenged to adopt new models of care delivery and to embrace evolving concepts of value-driven reimbursement strategies. Moreover, healthcare providers must give increased attention to the need to improve healthcare in a manner that improves health outcomes across population groups and the entire nation as part of the population health approach.
There are a variety of challenges facing healthcare leaders. With a growing emphasis on value based care, there are several barriers to success in population health. Read the article, Top 6 Challenges Healthcare Executives Will Face in 2020 (Links to an external site.) (Appold, 2020).
For this assignment, you are tasked with discussing how the issues on this list relate to population health, analyzing why these challenges exist, discovering research-based proposed solutions to these challenges, and debating the pros and cons of each of these solutions.
The assignment consists of three parts.
Part 1: Identify Challenges (2-3 pages)
Choose five of the issues on the ACHE survey list and discuss 3-5 challenges surrounding each issue to analyze from a population health perspective.
Each challenge should be a sub-heading in this part of the paper. Present the challenge, describe it, and provide some history or background, based on credible research sources. If you need writing assistance, see the Writing Center in the CSU Global Library.
Part 2: Analysis of Challenges (3-4 pages)
Explain each challenge you identified in Part 1 and provide a comprehensive discussion on why each has broad and far-reaching implications for improving the health of the U.S. population.
Use data and scholarly research to support your thinking and bolster your discussion.
Part 3: Proposed Solutions and Recommendations (3-4 pages)
Discuss how the population-health paradigm can contribute to solutions for each of the five ACHE survey issues you selected.
For each issue from the survey you discussed, make a specific recommendation you have identified in the research.
Create a table to analyze the recommendations that identifies the following components:
Pros and cons of this solution you have located.
Arguments for and against this solution.
Proponents or critics of this solution.
Narrative discussion of your analysis.
Discuss your analysis from the table. This requires critical analysis. You will want to assess the solution as well as their detractors and supporters and any possible biases in each. You will want to think through how solutions would be implemented, funded, supported, and received by various stakeholders, such as medical professionals, government, and the public.
Requirements:
The complete paper should consist of eight to ten pages double spaced, excluding the required title and reference pages.
You must include at least eight credible sources, five of which must be peer-reviewed, scholarly sources. You may not use the textbook as one of your scholarly sources.
Top level essay Service
Our professional unemployed professors are waiting for your signal to offer you the best academic writing service you so deserve.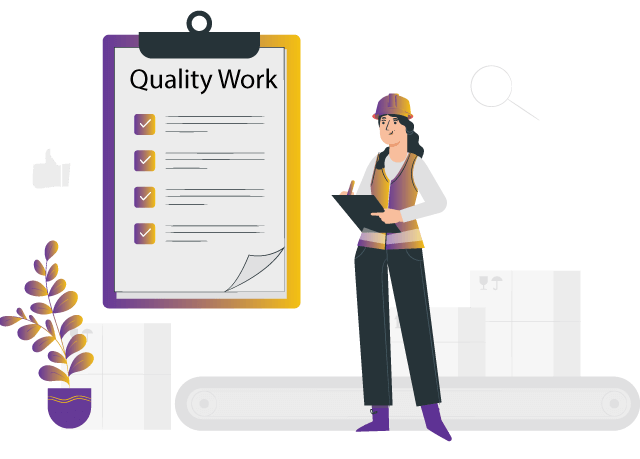 Solution
Confronting the Top Issues Facing Hospitals
ACHE's survey found evidence of broad-based improvement in quality. In 2019, 62 percent of hospitals expected pressures on operating margins and revenues to continue; 69 percent will face increased demands on labor resources; 63 percent will contend with staffing shortages, and 44 percent will need to reduce acquired services provided by their affiliated health systems. ACHE's most recent Top Issues Confronting Hospitals Survey polled more than 2,000 healthcare facilities across the United States (Bahl, 2020). This paper seeks to explain the top issues facing hospitals based on the ACHE survey list while also presenting possible solutions and recommendations.
Part 1: Identify Challenges
Financial Challenges
Hospitals are under financial pressure due to narrowing margins, rising costs, and new payment models that threaten reimbursement levels. Evolving patient and customer demands: Due to demographic shifts and new technology, patients and consumers want more integrated care, and they want it now. Ensuring adequate staffing is a challenge: A shortage of nurses, particularly in some specialties, exacerbates staff turnover rates and causes hospitals great concern about patient safety (Meneses et al., 2020). Health systems' competition only comes from other hospitals or physician groups. Efficiently managing clinical quality improvement initiatives: Hospitals are under pressure to reduce readmissions, hospital infections and other quality measures that could affect reimbursement rates or star ratings from CMS or the Joint Commission.
Patient Satisfaction
The public demands more and higher quality healthcare while also expecting to pay less and less, which creates a serious dilemma for hospitals. The Affordable Care Act (ACA) provides funding for quality initiatives, but the money can only be used in the hospital to demonstrate sufficient patient satisfaction. Patient satisfaction includes patient experience, patient safety, and timeliness of care, among other factors. Hospitals need to demonstrate that they improve their patient experience to qualify for additional ACA funding. Treating patients with respect is a must in this new era of healthcare. Nurses are on the front line to provide exceptional care and a positive patient experience, but nurses can't do it alone. A hospital needs a culture that supports and encourages nurses to improve the patient experience (Herath and Herath, 2020). Hospital administrators need to allow nurses to listen to patients' concerns and address them effectively. Nurses also need management support when navigating difficult situations with difficult patients or families.
Personnel Shortages
The U.S. healthcare system is facing two major personnel challenges. The first is a nursing shortage, and the second is a physician shortage. These shortages affect the patients who receive care and the hospitals where they receive it. I will discuss both of these shortages and what needs to be done to alleviate them to improve the health of Americans. The shortage of nurses in the United States is at an all-time high. The US Bureau of Labor Statistics (BLS) estimates that there will be a shortfall of 1.2 million nurses in the next decade, and the situation will become increasingly worse by 2023. The United States faces a shortage of nurses that has reached crisis proportions. The U.S. Bureau of Labor Statistics (BLS) reports that the number of nurses in the workforce is expected to increase by more than 70 percent in the next decade, yet the number of people entering the profession has steadily declined over the past two years (Chopra, Toner, Waldhorn, and Washer, 2020). The need for nurses across all settings, especially in hospitals and other care facilities, will continue to grow as the population ages and more people gain access to health insurance under the Affordable Care Act (ACA).
Part 2: Analysis of Challenges
Financial Challenges
The financial challenges facing hospitals in the U.S. are broad and far-reaching in their implications for improving the health of the U.S. population but also complex and difficult to deal with. There is a need to first identify these challenges to create solutions and improve the overall health of the general population. Hospital administrators face several challenges that threaten their ability to provide quality healthcare services to patients. Hospital executives have had to contend with numerous disruptive changes over the last several years, including changing regulations from federal and state governments, increasing competition from non-acute care providers and evolving technology. Hospitals must remain flexible enough to respond quickly to changes in healthcare delivery to remain competitive and offer high-quality care. The United States spends more on health care than any other country globally, yet the U.S. population has poorer overall health than other wealthy countries. Indeed, the U.S. is ranked 37th in life expectancy among the top 42 countries of the Organization for Economic Cooperation and Development (OECD) (Mohindra et al., 2020). This situation is not simply a matter of insufficient funds. Health care spending per capita in the U.S. exceeds that of any other country by 25 to 50 percent or more and accounts for nearly 18 percent of GDP, nearly twice as high as in most other OECD countries. Despite this high level of spending, Americans have lower life expectancies than people in many other wealthy nations and face higher death rates from heart disease and cancer even after risk factors are taken into account.
Patient Satisfaction
Health care in the United States faces several challenges, and patient satisfaction is among the biggest. The issue is complicated by a lack of transparency in health care pricing, which has led to confusion and frustration among patients. It's an ongoing challenge that concerns hospitals and health systems around the country. According to the American Customer Satisfaction Index (ACSI), Americans are less satisfied with health care than other industries except for airlines. However, satisfaction levels vary greatly depending on the type of care received. For example, adults who have seen doctors for medical checkups or routine visits are satisfied at a rate of 77 percent, but only 54 percent of adults who have had surgery say they're satisfied with their experience (Chopra, Toner, Waldhorn, and Washer, 2020). This dissatisfaction varies from inadequate communication with physicians to long wait times at clinics and hospitals. Patients expect to be treated like customers, not just another chart in a doctor's office or procedure in a hospital's schedule. Patient satisfaction is based on patients' emotional response to the services and products they receive from the hospital. Patient satisfaction measures can be useful for assessing the effectiveness of different services and improving service quality. It is a good tool for measuring patient perception and response to hospital care. Hospital satisfaction is important for hospitals and other stakeholders like government agencies, accreditation bodies, insurance companies, employers, professional associations, and individual consumers.
Personnel Shortages
According to the American Association of Colleges of Nursing (AACN), there was a shortage of 1 million nurses by 2020, in part due to the aging population and an increase in demand for healthcare services. This shortage impacts rural hospitals more than urban hospitals because urban populations are more likely to have more diverse hospital systems that can provide specialized care; likewise, a larger local community allows for greater access to healthcare services. Rural hospitals have fewer options for referral and rely on neighboring hospitals for medical resources. Healthcare facilities face a significant shortage of nurses and other healthcare professionals, especially as the U.S. population ages and requires more care. The increased demand for healthcare is due to an aging population, an increase in chronic conditions, such as diabetes and heart disease, and the prevalence of lifestyle-related diseases, such as obesity (Abuelgasim et al., 2020).
The physician shortage is an American phenomenon, but it is a worldwide challenge affecting all developed countries. However, there are some differences between the physician supply in the U.S. versus other countries around the globe. In 2011, the Organisation for Economic Co-operation and Development (OECD) reported that although most developed countries had similar issues with physician supply and demand, the U.S. was one of only three countries with a net outflow of physicians to other OECD countries. This suggests that there may be unique factors leading to physician shortages in the U.S., independent from those in other countries with similar economic profiles, such as Canada and Australia.
Part 3: Proposed Solutions and Recommendations
Challenge

Solution

Recommendations

Financial Challenges

Expansion into other markets

Renegotiating contracts with insurance companies and finding new ways to generate revenue also comes with its one hurdles and financial implications

Patient Satisfaction

Focusing on customer engagement and satisfaction

Contributes to increased death rates, and high levels of inpatients which is expensive

Personnel shortages

Implementation of recruitment strategies

Employing part-time employees is another strategy

Increasing pay and recruiting more employees is expensive
Financial Challenges
With the advent of the Affordable Care Act, the role of hospitals has changed from being care providers to more of a business role. Hospitals need to renegotiate contracts with insurance companies and find new ways to generate revenue. With hospital profits at an all-time low and health insurance premium rising steadily, hospitals need to find new ways to generate revenue and improve the bottom line. To remain profitable in a declining market will require hospitals to rethink their overall strategies. The health care industry is looking for new ways to improve efficiency and reduce costs while maintaining patient satisfaction. As a result of this shift in focus, many hospitals are now looking for new ways to expand into other markets. One major way is through expansion into rural areas that health care facilities have traditionally underserved (Abuelgasim et al., 2020). Rural communities have long relied on local clinics and emergency rooms as their main sources of medical attention. However, these areas have seen a rise in preventable death rates over several decades. This affects the quality of life for these rural communities and increases their financial burdens as they are now forced to travel miles to receive proper medical attention. Hospitals are noticing this trend and are finding ways to expand.
Patient Satisfaction
Hospital leaders need to be intentional about improving the patient care experience. Shifting paradigms is never easy, but it can be done by developing an innovative culture that promotes change and empowers staff to be more involved in providing exceptional care to patients. Actively encouraging physicians and other key staff members to lead quality improvement efforts will help engage them in changing hospital systems for the better. Therefore, to meet these expectations, health care providers must make changes that focus on patient engagement and satisfaction (Appold, 2022). By providing patients with more information about their options and treatment plans, health care providers can help their patients take control of their care and ultimately achieve better outcomes.
Moreover, it is also significant to identify the current problems within the hospital and take steps to correct them. Increasing staff communication efforts and investing in organizational improvements may help improve overall efficiency and reduce patient wait times for medical attention. Not only do patient satisfaction scores help hospitals attract new patients, but they also play an important role in how much money their facilities can expect to receive from Medicare (Crosby, 2015). So, if the hospital wants to stay competitive and financially healthy, it must do everything it can to create positive experiences for patients. However, patient satisfaction leads to high use of inpatient services, expensive prescription drugs, and high death rates.
Personnel Shortages
There are many solutions to tackle these problems, which help both hospitals and healthcare professionals like doctors and nurses. To address this nursing shortage, hospitals have implemented numerous recruitment strategies. However, these attempts have fallen short because most only focus on attracting new nurses instead of retaining current nurses. Furthermore, retention strategies are often limited to compensation increases, promotions and other incentives. Many health care organizations fail to realize the underlying reasons nurses choose to remain with or leave their organizations (Crosby, 2015). The first, and most obvious solution, is to increase the pay of current staff members and offer incentives for employees who stay longer than a year. The third solution would be for hospitals to employ more part-time workers who can fill in gaps during hours when no full-time employees are available. Part-time jobs can be stressful because they offer little job security and often require employees to work long hours at many different locations. However, part-time workers are much easier to find than full-time workers who can fulfill specialized positions like nurses or doctors.
Conclusively, Hospitals in the US face challenges like financial problems, patient satisfaction and personnel shortages. Financial issues are one of the biggest challenges for hospitals in the US today. In addition, patients are more aware of the services provided by hospitals and are becoming more demanding about them. More and more patients expect hospitals to provide high-level quality care, which hospital staff must meet. This is exactly why it is so difficult for hospital staff to satisfy all the patients' needs and meet their expectations. Another challenge that hospitals face is the lack of personnel. Many qualified people prefer to work in other industries where salaries are higher and better working conditions. Hospitals need to do more to control costs to address the financial problems. This can be done by using the latest technology to become more efficient and creating a culture where employees are encouraged to take a long-term approach to cost containment. Improving levels of patient satisfaction is also important because this can lead to increased numbers of repeat visitors, which in turn brings in additional revenue.
References
Appold; K. (2022). Top 6 challenges healthcare executives will face in 2020. Managed Healthcare Executive. Retrieved February 1, 2022, from https://www.managedhealthcareexecutive.com/view/top-6-challenges-healthcare-executives-will-face-2020
Abuelgasim, E., Saw, L. J., Shirke, M., Zeinah, M., & Harky, A. (2020). COVID-19: Unique public health issues facing Black, Asian and minority ethnic communities. Current problems in cardiology, 45(8), 100621.
Bahl, S., Singh, R. P., Javaid, M., Khan, I. H., Vaishya, R., & Suman, R. (2020). Telemedicine technologies for confronting COVID-19 pandemic: a review. Journal of Industrial Integration and Management, 5(04), 547-561.
Chopra, V., Toner, E., Waldhorn, R., & Washer, L. (2020). How should US hospitals prepare for coronavirus disease 2019 (COVID-19)?. Annals of internal medicine, 172(9), 621-622.
Herath, T., & Herath, H. S. (2020). Coping with the new normal imposed by the COVID-19 pandemic: Lessons for technology management and governance. Information Systems Management, 37(4), 277-283.
Crosby, J. (2015, June 18). Ache survey: Top issues confronting hospitals in 2014. Strategic Healthcare Partners. Retrieved February 1, 2022, from https://shpllc.com/ache-survey-top-issues-confronting-hospitals-in-2014/
Meneses-Navarro, S., Freyermuth-Enciso, M. G., Pelcastre-Villafuerte, B. E., Campos-Navarro, R., Meléndez-Navarro, D. M., & Gómez-Flores-Ramos, L. (2020). The challenges facing indigenous communities in Latin America confront the COVID-19 pandemic. International Journal for Equity in Health, 19, 1-3.
Mohindra, R., Ravaki, R., Suri, V., Bhalla, A., & Singh, S. M. (2020). Issues relevant to mental health promotion in frontline health care providers managing quarantined/isolated COVID19 patients. Asian J Psychiatr, 51(3), 102084.
Grab the best

Academic Assistance

with just one click
Our team of

experienced writers
FREE

samples of completed work
Our custom academic writing service has a library of past work done. Browse our library of samples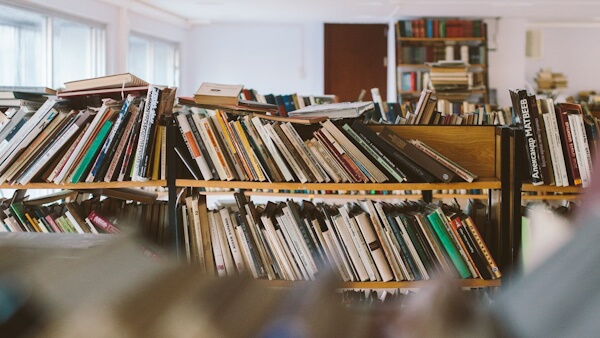 Find the right expert among 500+

We hire Gradewriters writers from different fields, thoroughly check their credentials, and put them through trials.

View all writers
Tough Essay Due? Hire Tough Essay Writers!
We have subject matter experts ready 24/7 to tackle your specific tasks and deliver them ON TIME, ready to hand in. Our writers have advanced degrees, and they know exactly what's required to get you the best possible grade.
Find the right expert among 500+
We hire Gradewriters writers from different fields, thoroughly check their credentials, and put them through trials.
View all writers