Effective Supervision
Question
This is for a Master level Public Administration course in Human Resources (HR). The assignment is a reflection paper for Chapter 9 (which is upload and should be the main source of citing within written work).

Assignment:

Chapter 9 reviews training, and career development. One of the main topics in this area is supervisory training. Do current procedures in know-how and skills offer potential supervisors the necessary elements to succeed? What are the main challenges of supervision? What can seminars and the use of mentors provide for potential supervisors?

Top level essay Service
Our professional unemployed professors are waiting for your signal to offer you the best academic writing service you so deserve.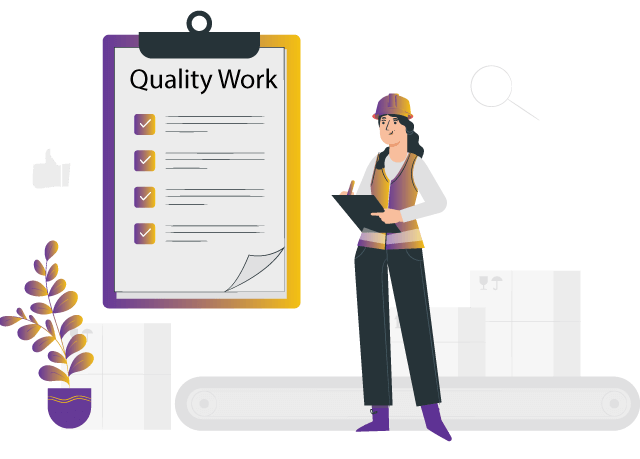 Solution
Effective Supervision
Supervisors are vital assets to the organization; thus, developing supervisory skills can be a critical stone for management positions. Supervisory skills are important for every employee working in the organization because they are the foundation of becoming a leader. In addition, the view of chapter 9 is significant because it shows how training and development can help improve employees' skills. As through training, the employees develop their capacity to cope with constantly changing demands in the work environment. Therefore, this paper aims to reflect on the challenges of supervision.
The current procedures in know-how and skills provide potential supervisors with vital elements to succeed in the workplace. For instance, the know-how gives the supervisors guidance that can enable them to work effectively to achieve the required objectives and goals. Furthermore, since supervisors have to assume many roles in the workplace, the current procedures act as necessary elements to encourage them to strive and understand all their roles in the workplace. Also, given that the workplace in the current world keeps on changing, these procedures should strive to make sure that employees meet their work requirements. Moreover, they succeed in most cases because they know how to change tactics to feature every employee in the workplace. They also ensure that as a potential supervisor, you can understand your junior and what they need to work efficiently. Apart from that, the current procedures make supervisors know how they can assist their juniors and motivate them to remain focused on achieving their ultimate goals. More importantly, the training of supervisors provides them with desirable skills that can enable them to work in a diverse environment. Therefore, training of the supervisors is vital because it makes potential supervisors acquire desirable skills that are favorable to the working environment, thus creating room for more achievement of organizational goals.
In most cases, people see supervision as a simple job in which you only need to delegate the task to employees and wait for them to do as directed. But this is not accurate because supervisors are faced with myriad challenges that they have to deal with to ensure there's a smooth operation in the workplace. In addition, given that workplace differs, supervisors face different challenges based on their strengths and weakness. For instance, maintaining a clear boundary between personal and professional relationships is one of the challenges supervisors faces (Papadopoulos, 2021). On many occasions after work, supervisors frequently interreact with staff members, fostering friendship among them. The friendship between supervisors and their junior brings challenges in the workplace because supervisors will allocate work based on friendship preference, thus failing to achieve their goals (Kaslow, 2014). Also, training the new skills is another challenge that supervisors face because the company budget might not be enough to provide necessary training to the employees. Due to that, the supervisors will spend most of their time monitoring the workers due to inadequate training on the new skills.
Based on the definition, seminars are primary meetings in which employees can acquire some new skills that are important to them. During the seminar, the new rules, company expectations, and development are usually communicated to the employees by the management (Berman et al., 2021). Thus, the potential supervisors get a chance on this platform to encompass themselves with a variety of important skills in their workplace. Consequently, mentors play a significant role in acquiring essential skills for the employees in the workplace. Furthermore, it is evident that the use of mentors makes potential supervisors know their weaknesses and what they need to do to improve. Therefore, the use of seminars and mentors allows potential supervisors to get access to vast knowledge related to their workplace.
References
Berman, E. M., Bowman, J. S., West, J. P., & Van Wart, M. R. (2021). Human resource management in public service: Paradoxes, processes, and problems. CQ Press.
Kaslow, F. (2014). Supervision and training: Models, dilemmas, and challenges. Routledge.
Papadopoulos, M. (2021, February 15). Supervisory skills - steps to becoming a successful supervisor. The Online Learning Platform. Retrieved November 20, 2021, from https://www.potential.com/articles/supervisory-skills/.
Grab the best

Academic Assistance

with just one click
Our team of

experienced writers
FREE

samples of completed work
Our custom academic writing service has a library of past work done. Browse our library of samples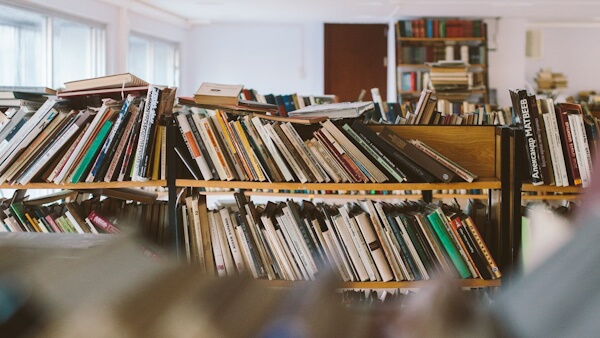 Find the right expert among 500+

We hire Gradewriters writers from different fields, thoroughly check their credentials, and put them through trials.

View all writers
Tough Essay Due? Hire Tough Essay Writers!
We have subject matter experts ready 24/7 to tackle your specific tasks and deliver them ON TIME, ready to hand in. Our writers have advanced degrees, and they know exactly what's required to get you the best possible grade.
Find the right expert among 500+
We hire Gradewriters writers from different fields, thoroughly check their credentials, and put them through trials.
View all writers