Future Impact of Digital Currencies on Financial Institutions
Question
Write a 6-8 paper (excluding references and title page) on:
Research blockchain and digital currencies and project the potential impact on financial markets and institutions in the future.
Specifically:
· Briefly present a history of the technology, functionality, and how the digital currency markets work today.
· How are current financial institutions participating/threatened by the technology? What are their responses?
· Review recent global financial events to determine the impact it has had on digital currency prices, specifically Bitcoin, and what the implications are for the future.
· Predict the most likely scenario, in your opinion, given what your research has shown you and support with evidence, and site sources.
Top level essay Service
Our professional unemployed professors are waiting for your signal to offer you the best academic writing service you so deserve.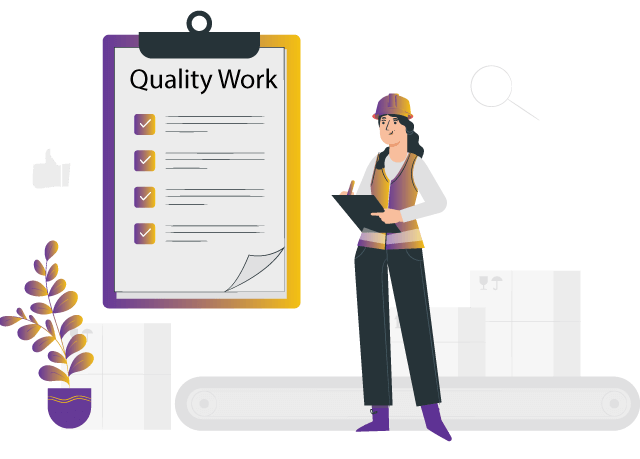 Solution
Future Impact of Digital Currencies on Financial Institutions
Blockchain is a technology behind cryptocurrency that has taken a step towards the mainstream. Notably, digital and cryptocurrencies are rapidly changing the nature of money itself. Digital currencies technology has big implications for financial sectors and how banks make money. Although the technology has positive implications for financial institutions, its proliferation could threaten their stability. Also, blockchain technology has helped speed up and reduce the cost of transactions, which has boosted financial inclusion. Technology has brought reform in the financial industry because it has changed the nature of money itself. In other words, blockchain technology has played a significant role in building economic systems that run without people ensuring transactions are trust-free. The technology has provided a viable alternative that has helped eliminate middlemen in the financial institution, thus lowering operational costs. More importantly, the technology has brought about new buyers in the financial market and allowed international trade to happen smoothly. The technology has provided the entrepreneurs in the current market with incentives that have enabled them to reach the international market rather than sticking to the national market. Therefore, this paper aims to discuss digital currencies and their future impacts on financial markets and institutions.
History of technology, functionality and how it works in the market today
In the early 1980s, the world entered the computer age. With the introduction of the computer, many people took that as an opportunity for society to be innovative. Technological change has contributed positively to digital currency technology's current growth. For instance, since the beginning of Bitcoin in 2009, cryptocurrency technology has started to dominate the public. Digital currency is a kind of technology that is decentralized and not controlled by the government. In a brief history, cryptocurrency technology dates back to the 1980s, when it was referred to as cyber currencies. Although the technology started in the early 1980s, gaining popularity began in 2008 after the introduction of Bitcoin that an anonymous programmer created under the name Satoshi Nakamoto. It is notable that since the launching of Bitcoin in 2009, the technology has been all the rage, with the past few years showing how the popularity of technology has grown as more people have been investing in a business (Davis, 2021). Consequently, in the 1980s, American cryptographer David Chaum invented digital cash that relied on cryptography to verify and secure transactions. Based on this early history of digital currency technology, it is evident that even after David shared the idea, it was only in the 1990s that cryptographic software and protocols began to be developed to help in decentralizing the technology. In addition, the launch of Bitcoin in 2009 has contributed positively towards the increase of popularity of the technology as with Bitcoin, people in the current market have been able to send money across the globe without interference from financial institutions and governments. The history of technology shows that cryptocurrency has been registering positive growth in the market with the expectation that it will get bigger in the future (Guardian Nigeria, 2021). With the continued growth of the digital economy, it is evident that digital currency will play a large role in what makes up our future money system. Therefore, since the establishment of digital currency technology in the current business market, people have been able to transact globally without any interference from the government and financial institutions like banks.
In terms of functionality, technology has been a significant tool in promoting development for the betterment of mankind. It is evident that blockchain, which is the technology behind cryptocurrency, has played a vital role in the current financial transaction. Cryptocurrencies have provided many incentives to entrepreneurs investing in online businesses across the globe. Through blockchain technology, entrepreneurs have reached international markets rather than strictly sticking to national markets. Also, the technology facilitates instantaneous peer-to-peer transfers of value, which was impossible before. The use of technology has helped transfer funds in an easier way between the two parties, thus helping to avoid large fees for online transactions charged by many financial institutions. More importantly, blockchain and digital currency have helped in small-value transactions. The use of digital currency has yielded a range of benefits that has resulted from lower costs in the payment execution and transaction in the current business market. In fact, for entrepreneur, blockchain and digital currency has helped them to reach an international market. Consequently, it has allowed sellers to create relationships and foster trust with marketers, which has never happened before; thus, it has been fantastic for developing nations.
From the analysis of blockchain technology, it is evident that cryptocurrency is a great long-term investment in the current financial business. Currently, cryptocurrency markets are decentralized, indicating that they are not issued or backed by central authorities such as the government. According to market capitalism, it is evident that the current digital currency has embraced bitcoins, which is the largest cryptocurrency in the world. Also, in the current market, digital currency has been used to carry out business through bitcoin. With the increased investment in cryptocurrency in the current market, the financial institutions in the current market need to be strategical to retain their edge. This is because digital currency has been used in payment and transactions in the current market, affecting financial institutions' revenues collection. In addition, the technology has enabled entrepreneurs in the current market to invest internationally as it allows for international trade to happen smoothly (Lee & Wessel, 2018). Although the market today has been on the rise, digital currency has been able to help business entrepreneurs register positive returns on investment due to low transaction fees. Moreover, in the current digital market, the digital market runs across a network of computers as the people in today's market can trade one crypto for another. For instance, if you are in the digital market, you can convert your crypto into regular currency and leave it in your account for future trades or withdrawals. It is also evident that bitcoin is one of the digital currencies used in the market, and they can be bought and sold via exchanges and stored in wallets. Therefore, it is notable that in today's market, digital currency is booming, an indication that is going in the future, it will be bigger because as the digital economy continues to grow, cryptocurrency will play a large role, thus making our future money system. Consequently, the current digital currency market shows different types of cryptos used, with some like bitcoin proving to be more stable than others and even promising for growth in the future.
Technology threats to current financial institutions and their response
From the analysis of digital currency technology, it is significant that the technology has brought in the nature of money itself. With the presence of technology in the current market, numerous financial institutions have been getting hard to compete in terms of digital payments. Also, digital currency has made the current financial institutions risk losing control of their monetary policies. Moreover, the technology has affected how financial institutions make money, as cryptocurrency has lowered transaction costs and made it easier to execute payments (Digital Currencies, n.d). They have also led to a flood of withdrawals from high streets banks, risking financial stability to banking sectors. Decentralizing financial networks always threaten financial institutions' long-term viability. Also, financial institutions are at risk of losing more of their customers because, with digital currency, the consumers are using credit cards and phones in transactions and payments. Another threat of technology is that it has reduced financial institution profitability because it has reduced the number of physical consumers in banks. Consequently, digital currencies and related technologies have reduced transaction costs, which sound good for any investor in the current market but destabilize financial institutions.
However, with the impact of blockchain and digital currencies on financial institutions they significant that banks have undertaken to deal with the threats exposed to them by the technology. For instance, due to digital currency threats, financial institutions in the current market begin planning on mitigating the risks of the technology and taking advantage of the technology to thrive in business. In addition, the banks have embraced technological innovations, which have enabled them to remain competitive in the current market. Digital currencies threats caused underlying threats to banks' business models (Guardian Nigeria, 2021). This has made financial institutions in the current market adopt new technologies to compete in the current market. Therefore, even though digital currency and other technologies are important to investors, people need to know that financial institutions are important because they help create credit and money.
Recent global financial events impact digital currency prices and implications for the future
From an economic point of view, it is evident that factors like financial misconduct, politics and pandemic play an important part in how the economy reacts. The recent global event that affected the global economy is Covid-19. The pandemic affected public health, the global economy, and financial markets (Sarkodie, Ahmed & Owusu, 2022). The outbreak of Covid-19 led to reductions in income and disruption of economic activities. Moreover, the pandemic disrupted business, making many countries unable to sustain their economic development. Bitcoin is the most innovative product with simplicity and transparency in the cryptocurrency business. From the financial analysis during the pandemic outbreak, it is indicated that bitcoin surged by 300 percent amid speculations that investors were piling digital currency due to low-interest rates in the market. The pandemic made bitcoin register positive growth in the market. Most people thought it was influenced by financial market investors who saw a potential opportunity to use bitcoin to hedge against inflation due to the global pandemic (Pak et al., 2020). However, bitcoins will be a vital investment in the future, given their growth and value in the current market. The high liquidity associated with bitcoins makes it a great investment; thus, going into the future, it is evident that investing in bitcoin will be an important factor because of its high market demand and lower inflation risk.
Personal Opinion
The likely scenario going in the future I look at is that there are infinite ways the future of money will evolve. With the combination of bitcoins, digital currency and central bank digital currencies and other payments systems, they will be the demise of physical cash. The first growth of technology will force financial institutions to embrace digital technology to help in the first transactions of money. Although I agree that digital currency is infinite ways the future of money can evolve, one technology alone would not overtake it. Consequently, I predict in another scenario that Bitcoin will be a store of value; thus, in the coming years, it can replace gold in terms of value.
References
Davis, K. (2021, November 3). The economic impact of cryptocurrency. globalEDGE Blog: The Economic Impact of Cryptocurrency >> globalEDGE: Your source for Global Business Knowledge. Retrieved February 5, 2022, from https://globaledge.msu.edu/blog/post/57042/the-economic-impact-of-cryptocurrency
Digital Currencies: Risks and Opportunities. Global Association of Risk Professionals. (n.d.). Retrieved February 5, 2022, from https://www.garp.org/risk-intelligence/technology/digital-currencies-risks-and-opportunities
Guardian Nigeria. (2021, December 26). The idea and a brief history of Cryptocurrencies. The Guardian Nigeria News - Nigeria and World News. Retrieved February 5, 2022, from https://guardian.ng/technology/tech/the-idea-and-a-brief-history-of-cryptocurrencies/
Lee, V., & Wessel, D. (2018, May 21). Digital Currencies: Five big implications for central banks. Brookings. Retrieved February 5, 2022, from https://www.brookings.edu/blog/up-front/2018/05/21/digital-currencies-five-big-implications-for-central-banks
Pak, A., Adegboye, O. A., Adekunle, A. I., Rahman, K. M., McBryde, E. S., & Eisen, D. P. (2020). Economic consequences of the COVID-19 outbreak: the need for epidemic preparedness. Front Public Health. 2020; 8: 241.
Sarkodie, S. A., Ahmed, M. Y., & Owusu, P. A. (2022). COVID-19 pandemic improves market signals of cryptocurrencies–evidence from Bitcoin, Bitcoin Cash, Ethereum, and Litecoin. Finance Research Letters, 44, 102049.
Grab the best

Academic Assistance

with just one click
Our team of

experienced writers
FREE

samples of completed work
Our custom academic writing service has a library of past work done. Browse our library of samples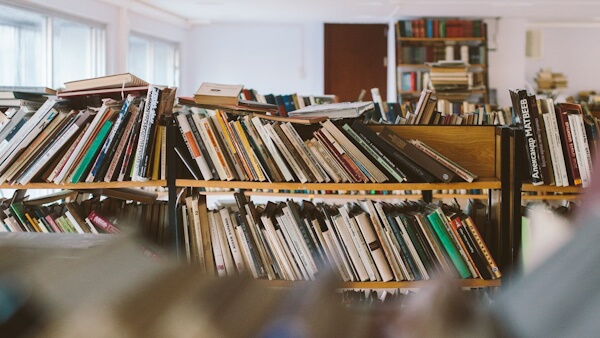 Find the right expert among 500+

We hire Gradewriters writers from different fields, thoroughly check their credentials, and put them through trials.

View all writers
Tough Essay Due? Hire Tough Essay Writers!
We have subject matter experts ready 24/7 to tackle your specific tasks and deliver them ON TIME, ready to hand in. Our writers have advanced degrees, and they know exactly what's required to get you the best possible grade.
Find the right expert among 500+
We hire Gradewriters writers from different fields, thoroughly check their credentials, and put them through trials.
View all writers