Health Care Delivery Models and Nursing Practice
Posted on:
28th June 2023
Question
Assessment Description
Examine changes introduced to reform or restructure the U.S. health care delivery system. In a 1,000-1,250 word paper, discuss action taken for reform and restructuring and the role of the nurse within this changing environment.
Include the following:
Outline a current or emerging health care law or federal regulation introduced to reform or restructure some aspect of the health care delivery system. Describe the effect of this on nursing practice and the nurse's role and responsibility.
Discuss how quality measures and pay for performance affect patient outcomes. Explain how these affect nursing practice and describe the expectations and responsibilities of the nursing role in these situations.
Discuss professional nursing leadership and management roles that have arisen and how they are important in responding to emerging trends and in the promotion of patient safety and quality care in diverse health care settings.
Research emerging trends. Predict two ways in which the practice of nursing and nursing roles will grow or transform within the next five years to respond to upcoming trends or predicted issues in health care.
You are required to cite a minimum of three sources to complete this assignment. Sources must be published within the last 5 years, appropriate for the assignment criteria, and relevant to nursing practice.
Prepare this assignment according to the guidelines found in the APA Style Guide, located in the Student Success Center. An abstract is not required.
This assignment uses a rubric. Please review the rubric prior to beginning the assignment to become familiar with the expectations for successful completion.
You are required to submit this assignment to LopesWrite. A link to the LopesWrite technical support articles is located in Class Resources if you need assistance.

Top level essay Service
Our professional unemployed professors are waiting for your signal to offer you the best academic writing service you so deserve.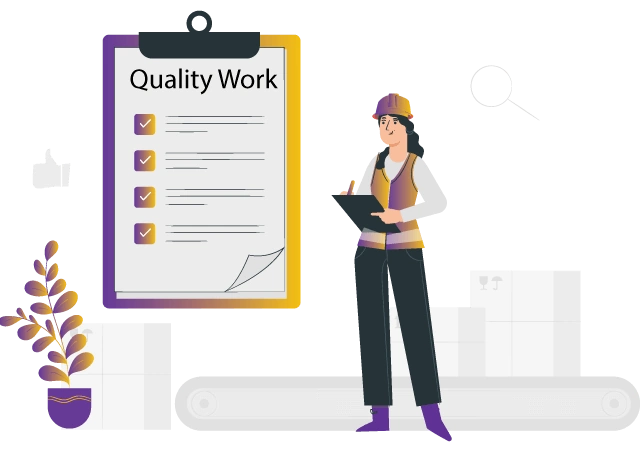 Solution
Health Care Delivery Models and Nursing Practice
Current or emerging health care law or federal regulation
Sustaining Excellence in Medicaid Act is a recent healthcare reform by the federal law in the United States aimed at improving excellence in the Medicaid Act of 2019. Debbie Dingell is a Michigan representative who introduced and sponsored the bill that was signed into law on 6thaugust 2020 (H.R.3253 - 116th Congress (2019-2020)). Goals of the bill are to pursue reorganization of the Medicaid program by ensuring that some of the insurance coverage provisions are extended. Also, increasing the Medicaid expenditures, ensuring that the state fraud unit is allowed to accept and investigate complaints from non-institutionalized patients. Inequities arising from patients concern being ignored or failure to follow them up is eliminated.
It also promotes easier access for individuals to receive Medicaid coverage in order to safeguard them from being impoverished or living in poverty because of their spouse. This is because there have been instances where spouses from lower socioeconomic backgrounds have been refused coverage as a result of Medicaid not providing coverage to them. The measure (H.R.3253 - 116th Congress (2019-2020)) extends coverage to such groups as well as individuals who get community and home-based medical services. Another reform brought about by the bill is the elimination of limitations placed on medication producers to ensure that the prices of generic drugs are always included when determining the price of the designated drug. It also makes it easier to exclude drug makers from the list of drug distributors, which makes it easier to calculate refunds.
This bill has an impact on nursing roles and obligations. For example, the bill expands Medicaid coverage to protect spouses from poverty; as a result, nurses should inform patients and the community about the changes. A patient's access to appropriate medical care may be limited due to spousal poverty. It is crucial for the nurse to adequately access and identifies such patients in order to educate them on the developments. This facilitates the patients to receiving optimal medical care. The bill also encourages nurses to take on an advocacy role for non-institutionalized patients who have grievances, such as assisting them in filing a Medicaid appeal if they are denied health treatment. By assisting patients in registering complaints, the nurse guarantees that they have access to justice.
Quality Measures Pay for Performance, Patient Outcomes, and Effect on Nursing Practice
Pay per performance is a program that offers practitioners financial incentives based on how they perform their jobs. It's a performance-based compensation approach utilized to ensure improved quality in the deliverance of health services to consumers. The model motivates the nurses, physicians, and other healthcare providers to provide patient-centered, safe, high-quality services resulting in improved health outcomes (Kyeremanteng et al., 2019). The practitioners employ best clinical practices and employ positive health outcomes because they want the incentives. Rewards improve the employees' willingness and satisfaction in carrying out their daily duties and roles, improving performance.
The pay-per-performance approach also has some demerits because the paradigm penalizes practitioners who produce bad results. For example, a psychologist who fails to help a patient avoid being violent, engaging in drug abuse at the end of their sessions does not earn the monetary compensation that comes with her job. Patient dumping, which leads to poor outcomes, is encouraged (Kyeremanteng et al., 2019). Patients with more challenging healthcare conditions with considerable risks are often relegated to the peripheral since physicians/nurses would rather concentrate on cases that are effective to earn their rewards. Patients in the periphery do not receive adequate medical attention in a timely manner.
A nurse who finds themselves in such a situation whereby the pay for performance approach is used should ensure that they adhere to the ethical principles that govern the professional practice (Kyeremanteng et al., 2019). Such principles include beneficence which means to do good, non-maleficence, which means to do no harm, and justice. Ethical principles ensure a balance while delivering healthcare services to consumers. Nurses as patients' advocates should ensure that all other practitioners attend to all patients without overlooking others due to the complexities of their health problems. They should also encourage the health providers to adhere to the Hippocratic Oath that binds them to their duty of saving lives.
Professional Nursing Leadership and Management Roles
Nursing informatics promotes the integration of information, new technology, data, skills and knowledge to support the nurses, patients and other healthcare providers across all roles in decision making (Bender et al., 2019). The advancement in technology has improved the health care system. Hospitals are moving from having massive paperwork for providers to record patient information such as diagnosis, treatments, and prognosis to using computers and tablets. This requires the nurse managers and leaders to ensure that all nurses have the knowledge and skills to operate computers efficiently to enhance care. Learning how to maintain electronic health records benefits patients' health and increases professionalism by following HIPAA guidelines.
Technological advancement has also brought about surgical robots. These innovations and techniques are beneficial to the patients because they promote a quick recovery time and less blood loss during surgery. As part of the robotic surgical team, nurses must have a high degree of professional expertise and be robotic technology experts (Bender et al., 2019). This is illustrated by playing a vital role in data collecting, trend analysis, and safety issue identification. Nurse leaders and managers should facilitate the development of training programs to improve the nurse's confidence and competence in the utilization of surgical robots during surgical procedures.
Emerging trends
The use of telemedicine is an increasing trend in healthcare. Given the technical advancements of today's society, telemedicine is on the increase. Current trends will transform nurses' roles if telemedicine is implemented. Telemedicine will enhance the nurse's role as a communicator since the nurse will be able to contact their clients via telehealth systems on demand and establish therapeutic interactions (Bender et al., 2019). Interactions with patients by the nurses are moved from direct contact with the person to utilizing telehealth systems. Therefore, therefore it is mandatory for the nursing staff to ensure that they improve their communication skills to effectively manage the patients remotely. The communicator role of nursing is facilitated because situational anxiety is reduced.
Telemedicine is a method where medical services ranging from psychotherapy, primary consultations and even emergency care is provided by the healthcare providers remotely. It's mostly done through video conferencing however some providers can choose to emails or text messages. It promotes delivery of health services to consumers by using technology. Some of the technological milestones in healthcare such as surgical and medical robots usage are increasing. This requires the nurses to be competent in using internet based platforms (Bender et al., 2019). The nurse must avoid difficulties when utilizing telemedicine gadgets, as these could have major negative consequences on the patients' health. So the nurse's job description broadens to encompass those who must rely on technology to a significant degree.
References
Bender, M., Baker, P., Harris, J. L., Hites, L., LaPointe, R. J., Murphy, E. A., ... & Williams, M. (2019). Advancing the clinical nurse leader model through academic-practice-policy partnership. Nursing Outlook, 67(4), 345-353.
H.R.3253 - 116th Congress (2019-2020): Sustaining Excellence in Medicaid Act of 2019. (2019, August 6). https://www.congress.gov/bill/116th-congress/house-bill/3253
Kyeremanteng, K., Robidoux, R., D'Egidio, G., Fernando, S. M., & Neilipovitz, D. (2019). An analysis of pay-for-performance schemes and their potential impacts on health systems and outcomes for patients. Critical Care Research and Practice, 2019
Grab the best

Academic Assistance

with just one click
Our team of

experienced writers

FREE

samples of completed work
Our custom academic writing service has a library of past work done. Browse our library of samples
View all samples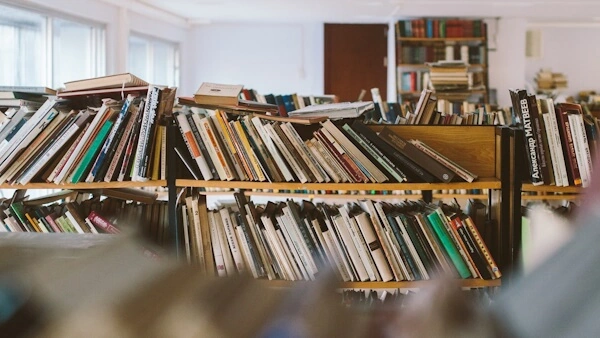 Find the right expert among 500+

We hire Gradewriters writers from different fields, thoroughly check their credentials, and put them through trials.

View all writers
Tough Essay Due? Hire Tough Essay Writers!
We have subject matter experts ready 24/7 to tackle your specific tasks and deliver them ON TIME, ready to hand in. Our writers have advanced degrees, and they know exactly what's required to get you the best possible grade.
Find the right expert among 500+
We hire Gradewriters writers from different fields, thoroughly check their credentials, and put them through trials.
View all writers