Health Information Technology (HIT, HMIS, HIMS)
Question
Health Information Technology (HIT, HMIS, HIMS)
This assignment will be submitted to Turnitin®.
Instructions
You have been hired as a summer intern in not-for-profit advocating for the technological progress of health care systems. In order to develop a strategic plan, your supervisor asked you to prepare a report on:
1. Assess five (5) types of Health Information Technologies (HIT) used today in terms of their influence on healthcare clinical outcomes AND organizational processes improvement. Analyze the challenges (administrative and managerial) each HIT type is facing in terms of adoption and performance in HC organizations. You were asked to present it in a tabular format. Make sure to label all columns and row clearly.
2. Healthcare industry uses various types of health information technology systems: one for healthcare administration, called Healthcare Management Information Systems (HMIS), and the other for clinical functions, termed as Health Information Management Systems (HIMS).
Using the Internet search locate one in each category and Compare and contrast them with respect to their five (5) functionalities. While defining the main users for each system (now many?), analyze the specific needs each user type is requiring the system to meet. Specifically, evaluate the systems' value and operability for the administrative, managerial, and clinical healthcare decision-making. This portion of the assignment may be developed in a mixed table/narrative report format.
Your 4-5 pages, double-spaced, APA formatted assignment typed in 12 Calibri/Times New Roman font, excluding Cover page (with Your name, Course Name & Number, Professor's Name, Assignment #, Date of submission) and References page should be submitted by Tuesday mid-night.

Top level essay Service
Our professional unemployed professors are waiting for your signal to offer you the best academic writing service you so deserve.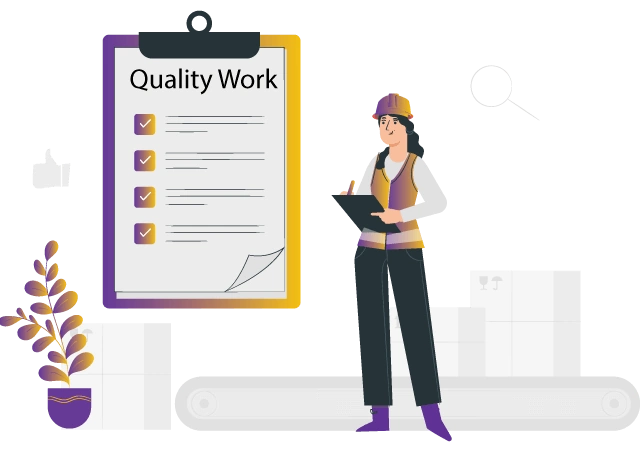 Solution
Health Information Technology (HIT, HMIS, HIMS)
The use of health information technologies in ensuring patients' safety and healthcare quality is being adopted to prevent reportable events by identifying them before they become issues and acting on those events that were deemed unavoidable (Feldman et al., 2018). Adopting technology in the health industry has made it easier for clinicians to diagnose accurately and prescribe the correct medication. Health Information Technology is a system designed to store, share and analyze data collected in a health care facility and collect, manage and organize patients' electronic records. This technology can be used in the doctors' private chambers, clinics, private and public health care facilities. Health Information Technology has improved the quality of services offered in healthcare facilities; for example, it ensures that the data collected is accurate, reducing any chance of medical error (Shrushti, 2021). Different types of Health Information Technologies benefit the health care industry in different ways. Some systems are designed to facilitate record-keeping, that is, patients' records billing records, while other systems are designed to save on queuing time by enabling booking of appointments online and meeting with the physician online. These systems have made decision-making quicker, and services in healthcare facilities have improved. They have also made services in the facilities effective and efficient.
There are various types of health information technologies illustrated in the table below;
Health Information Systems

Types

Influence on health care clinical outcomes and organizational process improvement.

Challenges

Managerial

Administrative

Electronic Health Records (EHR)

Previously, doctors had to manually record patients' information on paper.

Doctors can now electronically record their patients' information, access it easily, share data across departments for quick and accurate treatment.

It streamlines the workflow of the clinicians.

It reduces the cost by facilitating long-term storage, file maintenance and forms, and storing lab test duplicates.

Improves the overall clinical and financial productivity by; reducing the time from service time to billing, keeping track of patients' appointments, among others.

Training- system users need proper training, which might be time-consuming and expensive.

Data migration- moving from a paper-based system can lead to data loss.

Cost- for an effective system, many resources are used, which could challenge some healthcare providers.

Preparation- for a facility to make informed decisions, stakeholders have to share the same views, and incorporation of an electronic system could face different views from the shareholders.

Interoperability as the electronic system complements other systems and hence the need to communicate with other IT systems.

E-prescribing software

Helps doctors generate prescriptions electronically.

Prescriptions are sent directly to the pharmacy so the supplements can be prepared before the patient gets there, reducing the time a patient has to wait for the prescriptions.

Reduces the use of handwritten notes and prevents prescription mix-ups. It also prevents misplacement of prescriptions.

Quick and easy access to a patient's medical history.

Training the users can be time-consuming and cost-ineffective.

Familiarity with the system- familiarizing with the system could challenge new users.

Interoperability, that is, the ability of the system to communicate with other systems.

Integrating a new system is expensive as it requires many resources to work effectively.

Professional maintenance needs skilled manpower, which is expensive to hire.

Master patient index

It integrates patients' records across multiple databases.

Reduces duplication of patient information and inaccuracy, leading to wrongful treatments.

Patient records are sometimes inaccurate due to frequently changing demographic data and a lack of data standardization.

Interoperability as most hospital systems cannot effectively communicate.

Revenue loss as the system faces the challenge of data duplication, causing takebacks by insurance companies (Lintz, 2020).

Patients' portal

Allows patients to easily access their medical history, previous treatments and medications taken.

It also allows patients to book appointments and make online payments.

Some allow patients' interaction with their physicians hence, avoiding long queues and waiting time.

Patients are unwilling to use complex systems.

Patient's illiteracy on health. Most patients will not understand the medical terms used in their files.

Providers are not promoting the use of this system as they are not giving testimonies on its effectiveness.

Medical billing software

It automatically generates medical bills and manages the entire workflow.

It also takes care of insurance claims and verification, payment tracking, and processing.

Sends alerts for late-payments and pending payments by the hospital.

Generally, it ensures that all necessary payments by the hospital and to the hospital are tracked and processed.

Integration with Electronic Health Record and practice management software. The medical billing software has to communicate with other EHR systems.

Deploying cost-effective software and maintaining it is challenging.

High cost of installation and maintenance.

Loss of data in case of system breakdown.
Healthcare Management Information System (HMIS) and Healthcare Information Management System (HIMS)
Healthcare Management Information System is designed to assist health services managers and delivery staff in monitoring health care activities and making decisions to improve health care delivery. The system aims at improving patients' satisfaction with health services. The system compares patients' perceptions of what is delivered to expected standards to measure the service quality. The healthcare administrators use the system to make informed decisions about treatments by monitoring and analyzing the state of public health. The Healthcare Management Information System can make the entire healthcare system effective and efficient, but it has to be more flexible to support a whole population. Additionally, this system can help improve community awareness of the importance of services.
Healthcare Information Management System (HIMS) is designed to collect, analyze, maintain, secure and manage a healthcare facility's information for billing, research, and quality improvement. The system ensures that all patients' data are protected from unauthorized access. An example of this system is the Clinical Information System, used by clinicians to facilitate care to their patients. This system has a database that has made it easier for clinicians to access and share patients' information. It also helps make decisions as the system computes the data and provides an easy interpretation of feedback. Clinicians need a well-designed system to facilitate proper care planning to ensure timeliness, incorporation of the care plans, storage of plans for common conditions, and others.
Similarities and Differences between HMIS and HIMS
| | |
| --- | --- |
| Similarities | Differences |
| They both help in decision-making. HMIS is used to make decisions regarding the healthcare facilities, and HIMS is used to decide the type of care needed by a particular patient. | The health care administrators mainly use HMIS to improve the services offered, while clinicians mainly use HIMS to administer proper care to their patients and decide on the type of medication needed. |
| They both involve data collection, analysis, and interpretation. | Data collected for the HMIS is based on patients' perception of services offered, while the data collected for HIMS is based on the patients' personal information such as; medical history, previous treatments, medications offered previously, among others. |
| They both aim at improving the services provided in healthcare facilities. | HMIS improves the overall services making the experience better for the employees and the public, while HIMS improves the services offered to individual patients as the system generates the best care plan for different conditions and collects medication. |
| They both analyze the performance in the healthcare facility. | HMIS mainly involves reporting on practice performance, analyzing clinical trends and resolving issues within the practitioners while HIMS guides and enables the performance of the patient care process. |
| They both reduce the workload and make the decision process fast and easier. | HMIS makes decision-making easier for the administrators, while HIMS makes decision-making easier and faster for the clinicians ensuring a smooth workflow. |
References
Feldman, S. S., Buchalter, S., & Hayes, L. W. (2018). Health information technology in healthcare quality and patient safety: Literature review. JMIR Medical Informatics, 6(2), e10264. https://doi.org/10.2196/10264
Lintz, J. (2020). Identification of master patient index record challenges from healthcare professionals' perspectives. European Journal of Public Health, 30(Supplement_5). https://doi.org/10.1093/eurpub/ckaa166.032
Shrushti. (2021, May 21). 8 types of health information technology and healthcare software system. SoftwareSuggest Blog. https://www.softwaresuggest.com/blog/types-of-health-information-technology-and-healthcare-software/
Grab the best

Academic Assistance

with just one click
Our team of

experienced writers

FREE

samples of completed work
Our custom academic writing service has a library of past work done. Browse our library of samples
View all samples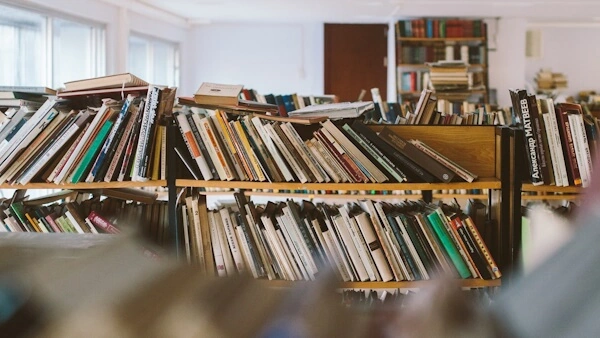 Find the right expert among 500+

We hire Gradewriters writers from different fields, thoroughly check their credentials, and put them through trials.

View all writers
Tough Essay Due? Hire Tough Essay Writers!
We have subject matter experts ready 24/7 to tackle your specific tasks and deliver them ON TIME, ready to hand in. Our writers have advanced degrees, and they know exactly what's required to get you the best possible grade.
Find the right expert among 500+
We hire Gradewriters writers from different fields, thoroughly check their credentials, and put them through trials.
View all writers