Literature Review: Psychiatric Patients
Question
The literature review paper should be based on the PIO/clinical question
PIO Question is:
What is the most effective way of ensuring medication compliance in psychiatric patients post-hospital discharge?
The paper must use APA format and should be 15 pages (this does not include title page, references or appendices). The paper should be organized with the following headings: Introduction, Literature Review, Summary, and a References page. Use the following criteria to assist in your paper:
Introduction (15%)
Introduce your topic (PIO Question). Describe the problem and provide background on the problem (support with citations).- develop a problem statement
Discuss the significance of the clinical problem and why it is important for nursing and advance practice
Literature Review (30%)
Literature search methods, inclusion/exclusion criteria, databases used for search, time frame for articles, keywords
Literature review:
Your literature review should be comprehensive in nature,
Each article should be described in its entirety—do not group or combine the studies into a whole, or categorize according to the research process.
The majority of your articles should be primary research articles (minimum 4-6), preferably published within the past 5 years. You may also use meta analyses, integrative/systematic reviews, etc., however it is critical you use reports of primary research. You may use subheadings to differentiate the intent of the studies you reviewed. For example if you were focusing on depression in young adults, you may have studies that focused on depression and suicide; depression and substance abuse, etc.. In the Literature review section you also want to provide a succinct analysis of the studies and address those areas where you identified limitations related to. research design, sample and setting, data collection process, research instruments, data analysis, findings.
The flow of the literature should be logical and support your question and problem statement.
Remember, in this section you are reporting on the literature and findings.
Organize your literature on the Literature Review table (Course Documents) and include your table as an appendix to the paper (do not insert into the body of the paper). WRITER – DO NOT DO THIS. I WILL DO THIS.
Summary (35%)
Synthesize the overall literature reviewed and provide a summary statement on what the research indicates about the problem/topic of interest. In other words, what is the 'take home message' about the problem/topic. You may use an introductory phrase such as "overall, the research reviewed indicates….." . You can elaborate here on significant findings, compare/contrast the studies as they related to your topic. In this section you are making sense of the overall findings from the literature discussed in the previous section.
Discuss what is known and not known scientifically about the problem (identify the gaps), strengths and feasibility of using this body of knowledge in a new practice setting.
Discuss implications for advanced nursing practice and areas of further research need...
Written Organization/APA format (20%)
This is a formal scholarly paper. APA format is to be followed (use of headings, intext citations, appendices, etc.)
Written flow should be organization
Quotations should be limited to essential content only; narrative should be paraphrased, not quoted.

Top level essay Service
Our professional unemployed professors are waiting for your signal to offer you the best academic writing service you so deserve.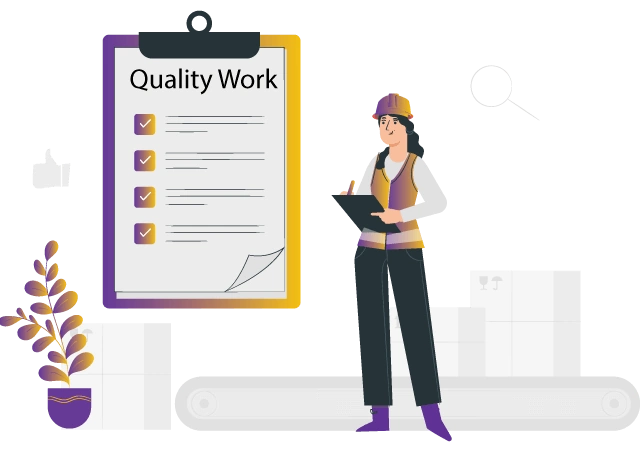 Solution
Literature Review: Psychiatric Patients
PIO Question: What is the most effective way of ensuring medication compliance in psychiatric patients' post-hospital discharge?
Introduction
When people fail to comply with treatment plans that have been approved, it has a significant impact on the patient and the medical system. If the patient can stick to their therapy, it will successfully ensure medication compliance in psychiatric patients' post-hospital discharge. A rise in medical costs and a worsening of the patient's condition might be expected if they cannot take their prescribed medication. Patients, providers, and payers all have a role in preventing adherence in the health care system. Medication compliance can be improved by first identifying the unique obstacles faced by each patient and then implementing strategies to address those issues. All healthcare professionals play critical roles in helping patients stick to their prescription regimens regularly. Medication adherence is defined by WHO as how a person's activities follow a healthcare practitioner's approved instructions (Sadosky et al., 2020). However, there is a significant gap between the two in actual practice. A patient's submission to the physician's authority is described as compliance. It is a mutually beneficial relationship between patients and doctors in which the doctor's professional opinion is incorporated into their own beliefs and preferences for health care services and procedures. Despite the categories being generally unique, there are numerous ways to describe non-adherence, and there is some overlap in many cases.
The most frequent cause of non-adherence is prescriptions that are never completed or accounted for. Many people use the term non-fulfillment adherence to describe this behavior. Non-persistence is another form of non-adherence that occurs when a patient decides to stop taking a drug after starting it, despite advice from a medical expert. When patients and clinicians misunderstand one another, it results in a lack of dedication to treatment. Many reasons, including difficulty obtaining prescriptions, costs, and conflicting demands, may make it difficult for patients to follow medication recommendations, resulting in non-adherence. In addition, patients' willingness to initiate and stick with a treatment plan can be influenced by various thoughts, attitudes, and expectations. Combining these and other causes can lead to a patient's refusal to take their medication as prescribed.
In addition to not taking medication as prescribed, nonconformity involves a wide range of actions, such as skipping dosages or taking tablets at times other than the recommended ones. It can also include taking more medication than is recommended. Adherence to therapy is commonly measured by looking at how many of the patient's prescribed dosages they took over a given period. Depending on the medication compliance in psychiatric patients' post-hospital discharge, non-adherence rates have ranged from as low as 10% to 90% in numerous research (Sadosky et al., 2020). According to a study, patients in wealthy countries follow their prescribed treatment plans. There are two leading causes of non-adherence: the first is that patients do not realize they are not following their prescriptions exactly, or the second is that the regimen is too complex for them to stick to. Patients suffering from acute illnesses usually follow up on medication more than those with long-term conditions. Typically, patients with chronic diseases only take around half of their prescriptions. When patients do not take their prescribed medication, medical facilities such as nursing homes, hospital visits, and hospital stays are used more frequently, resulting in lower well‐being lifelong for such individuals. Disregarding prescribed treatment regimens can harm a patient's general health and well-being. Patients with psychiatric problems who do not follow their doctors' orders are more likely to end up in the hospital than the general population. This can seriously impact the patients, the provider, the physician, and even medical researchers attempting to figure out how a prescription affects a specific population. Non-adherence to medicine can have a significant financial and personal impact on the healthcare system as a public health issue. To avoid a substantial risk of severe deterioration, antibiotics, and avoidable hospitalization, it is preferable to assist people in taking their prescribed medication.
Literature Review
Correlation Between Antipsychotic Medication Adherence and Patient Demographics
Schulze et al. (2019) expound on how mental illness is a leading cause of sickness and death worldwide. In their research, mental illness affects an estimated 970 million individuals globally. According to Schulze et al. (2019), 14.3 percent of the population has been suffering from mental illness. The mental disease affects one in four Thai adults, including anxiety disorders, significant depression, a drug use disorder, and schizophrenia. Schizophrenia affects 8.8% of the population in the age group between 15 and 59. Psychiatric disorders have been associated with depression, increased family stress, difficulties finding and keeping a job, and financial stability. According to Schulze et al. (2019), only around half of the persons with significant psychiatric illnesses such as schizophrenia or bipolar disorder adhere to their doctor's recommendations for medication and other treatments. While in the hospital and preparing for discharge, psychiatrists and mental health nurses play an essential role in patient education and medication adherence. However, observations indicate that the nurses now lack clinical practice recommendations describing the most effective techniques for increasing drug adherence. If psychiatric nurses are to develop clinical standards for medication adherence, this type of investigation is necessary.
Schulze et al. (2019) offer the following definition: When a person's activities are compared to the recommendations of a medical professional, it is said to comply. Three unique periods of patient medication adherence exist during the medicine regime's commencement, implementation, and perseverance. According to Schulze et al. (2019), drug non-adherence could occur during the therapy process. Researchers can use this idea to operationalize, quantify, and evaluate non-adherence to pharmaceuticals. Psychiatric populations commonly result from poor treatment elevating the problem of adherence. Those with bipolar disorder (64.3%), schizophrenia (24%), and major depressive disorder (24%) had the highest proportion of non-adherence to medication (Schulze et al., 2019). In other words, Psychotic symptoms, illness relapse, and rehospitalization are all examples of poor treatment outcomes.
Correlation With Antipsychotic Medication Adherence
Semahegn et al. (2020) discuss non-adherence to psychotropic medication in individuals with major mental illness in a comprehensive meta-analysis. They discuss how more significant treatment expenditures and rehospitalization are every day. A range of factors, including the patients' characteristics and the conditions in which they get the care and are treated, might contribute to non-compliance with mental health medicine prescriptions. Adherence to medicine may be affected by a patient's socioeconomic status and other individual-level features. If, for example, the sickness is severe and long-lasting, these are all clinically linked factors. In addition, patient therapy must consider the prescriptions given, the number of pills taken daily, and any side effects caused by the medications. Adherence to prescribed medications has been shown to be influenced by a variety of factors, including social protection. Patients must overcome stigma, negative treatment attitudes, adverse reactions, a lack of health literacy, financial worries, and a fear of abandonment to stay in their treatment programs. In Semahegn et al. (2020), patients with mental health disorders are prescribed psychotropic medications and psychosocial therapies such as cognitive-behavioral treatment (CBT) and family therapy (FFT). Medication non-adherence is still a significant issue in treating mental health disorders, even though various effective treatment alternatives are available. So, their initial objective was to examine and summarize the existing literature on improving medication adherence in mental health patients. In the few studies that did not match their inclusion criteria, Semahegn et al. (2020) found that schizophrenia was the primary focus of all other mental diseases, including major depressive disorder and an autistic spectrum disorder. Because of this, they decided to perform comprehensive research on therapy targeted at increasing the compliance of schizophrenia patients with antipsychotic medication. Moving from an acute inpatient facility to a community-based treatment program can put people's mental health and well-being at risk.
According to a prior study conducted by Lee et al. (2019), the process of discharge is busy, stressful, and emotionally fraught. The term revolving door is widely used to describe how swiftly mental health patients can move from the hospital to community care and back again. Service users and the survivor movement have criticized the term revolving door for placing the blame for frequent transfers on individuals rather than systems. This care circuit has numerous contributing causes, including many people's underlying health issues and difficulties maintaining continuity of care following discharge from the hospital. Lee et al. (2019) have linked the release of patients from acute mental health inpatient hospitals to suicide in recent years. Patients perpetrated about 17% of suicides between 2005 and 2015 just out of hospital care (Lee et al., 2019). Suicide has been utilized as a quality indicator during and after acute therapy in a substantial quantity of research and evaluation. Both during and after critical care, suicide serves as a quality indicator. However, the complexity of issues faced by service users extends far beyond those that can be defined merely by readmission or death by suicide rates at this sensitive time. Lee et al. (2019) have devised and tested some of the most effective care transition treatments worldwide. A subset of the population is targeted explicitly by some medicines, such as those attempting to reduce homelessness's risk upon release from treatment. After a patient is released, various measures, such as medication management, reduce the patient's health risk. Concerns about the coordination of services among different groups have been raised by Lee et al. (2019). Many of these therapies have been developed, implemented, and studied in several settings, and it is clear how these therapies are viewed and how service providers and researchers evaluate them.
Significantly Differing Levels of Drug Adherence
Even if the care system is having coordination challenges or if there are more significant societal and community concerns, De Las Cuevas et al. (2021) hold regardless of the needs of the individual. Discharge is a problem for many people, as indicated by the large variety of therapies available. Theory of change is becoming increasingly accepted when quality improvement interventions like those to lower readmission rates are evaluated. However, no comparisons have been performed yet to ascertain the scope of issues that each intervention is meant to address. Discharge therapies have been subjected to a wide range of hitherto limited systematic evaluations. De Las Cuevas et al.'s (2021) review focused solely on transitional therapy for minimizing readmissions. Pre-discharge therapy was the subject of yet another study, which was quite similar to the first. Some of the intervention goals are vague or imprecise, as are the research design and outcome measures used. A few studies have only briefly compared the different interventions and the quality and safety issues they are meant to address. Due to the removal of search constraints, De Las Cuevas et al. (2021) can compare and contrast the effectiveness of various therapies and how different studies characterize the difficulties connected with discharge in more depth. Adults and adolescents in the United States are still less likely to follow their doctors' orders to take their medications. According to De las Cuevas et al. (2021), pharmacists must be well-versed in inefficient communication and behavioral strategies to assist patients in adhering to their recommended regimens. Pharmacists are ready to support primary care doctors in dealing with non-adherence, even though it is a growing problem. To achieve a therapeutic outcome, patients must actively, voluntarily, and cooperatively participate in an approved course of conduct. A patient's compliance with treatment recommendations made by a doctor or other healthcare expert, among other things, is also considered compliance.
Non-compliance can take many forms, and its causes vary, as Gopal (2020) explores. Patients may refuse to accept the drug because they do not believe it is required, start taking it later than advised or take more or less than the specified amount. There is a chance they will stop taking it altogether. As a result, pharmacists must tailor their strategies for each patient to ensure they are meeting their unique needs. One way to help patients improve their medication adherence is to provide them with individually customized patient counseling that focuses on the root reasons for non-adherence. For drug information, patients have indicated that they look to their pharmacists. Since pharmacists have direct contact with patients, they have a unique chance to assist them in adhering to their prescribed treatment regimens. Adequate medication adherence may be improved by using behavioral theory in patient education and counseling. Never take it for granted that a patient will take their medication as prescribed regularly. At least once a month, patients should be tested for adherence using an established method. There are many theories on why patients fail to follow through on their treatment plans (Gopal, 2020). A lack of awareness of the disease, reservations about the drug, dependence on media or neighbors for information, absence of symptoms, and challenges with lifestyle changes are some hurdles healthcare providers have observed to patient medication adherence. When prescription medication is not taken as prescribed, both the ill and the medical provider suffer. Failure to thoroughly evaluate the prescription information and lack of coaching and self-management skills are the two most common impediments to patient adherence that physicians regularly encounter.
Adherence To Mood Stabilizers
Patients younger and less health-conscious are more likely to have trouble sticking to a medication regimen (Iacobucci, 2018). This means that about 35 percent of Americans have a basic or below basic health literacy that restricts their comprehension of the reading and following instructions from their healthcare provider or reading the medication brochure and identifying its purpose in some cases. A reading level of 7th or 8th grade puts 53% of Americans in a position to understand the instructions on the prescription label for a medication that must be taken twice daily and figure out that the two doses must be taken 12 hours apart (Iacobucci, 2018). Pharmacists must consider patients' degree of health literacy to give the best possible care. A health literacy exam is necessary to ensure that patient education, counseling, and interventions are tailored to each patient's level of comprehension and knowledge. A lack of health literacy did not appear to be non-adherence, according to Iacobucci's (2018) study. Therefore, it seems unlikely that enhancing health literacy will lead to increased medication adherence if the pharmacist is exclusively concerned with increasing patient understanding.
Medication adherence can be improved in patients with inadequate health literacy by increasing their sense of self-efficacy. With a high feeling of self-efficacy comes the belief that you can overcome challenges and reach your goals. According to Huang et al.'s (2018) findings, older African American patients and those with inadequate health literacy are more prone than others to forget or underuse prescription medication than the manufacturer recommends. When it comes to helping patients improve their health literacy, pharmacists may not be the most efficient resource. Still, they should assess their patients' current level of health literacy and give instruction and written materials tailored to their specific needs. Multimodal approaches are necessary to address social isolation, polypharmacy, cost, and education to increase medication adherence. Poor adherence has been linked to various issues, including inconvenience and forgetfulness, according to Huang et al.'s (2018) study. Therefore, pharmacists might employ multiple techniques and tactics to help their patients better adhere to their prescription schedule. For example, patients can choose from various applications and pillboxes with tamper-proof lids.
In many cases, patients cannot follow their doctor's orders because of a lack of comprehension and information. Huang et al. (2018) found that the most common obstacle to compliance was believing that brand-name medicines work better than generics. Medication counseling and behavioral interventions provided by pharmacists can assist patients in overcoming these challenges.
Summary
The success of treatment, the cost of healthcare, and the safety of patients all hinge on the regularity with which individuals adhere to their doctor's prescriptions, which is known as medication adherence. Concordance, which refers to the joint decision-making process between patients and healthcare professionals] also affects adherence to pharmacological regimens. According to the study by Gopal (2020), chronic disease patients had a low medication adherence rate of 50%, linked to an increase in morbidity and 747 deaths. The number of chronic ailments that many suffer from increases as they get older, requiring the usage of numerous drugs to address them. Therefore, a patient may have poor adherence, manifest in various ways, such as skipping doses, quitting medication, or even overusing it. Non-compliance with prescribed medication regimens has been linked to worsened clinical outcomes, such as rehospitalization, exacerbation of chronic medical problems, and increased healthcare expenses. As many as 10% of all hospital readmissions can be attributed to patients who fail to follow their drug regimens (De Las Cuevas et al., 2021). All the literature review studies have found that elderly patients who have been released from the hospital had lower rates of drug adherence. Inpatient and post-discharge drug regimens for the elderly can differ significantly. If a patient does not take their medication as recommended, it may be because of their inability to comply with a comprehensive treatment plan.
While in the hospital, elderly psychiatric patients may have resumed taking medications they had previously stopped taking, forgotten to start new prescriptions, or consumed excessive medication doses while there. At discharge, patients are frequently not sufficiently informed about changes to their prescription regimens. As a result, discharged patients over 65 are more prone to non-compliance in the first few days or weeks after leaving the hospital (Schulze et al., 2019). To ensure that senior patients adhere to their prescribed drug regimens, healthcare staff must closely monitor them, particularly community healthcare nurses. Patients and doctors are frequently in touch with nurses in most healthcare facilities, making them great candidates for ensuring that treatment adherence is provided and coordinated. There is strong evidence that patient education, medication management tools, and electronic monitoring reminders can all assist older individuals in sticking to their drug regimens and maintaining continuity of care. Unfortunately, only a few studies have looked into the effectiveness of interventions to improve medication adherence after patients are discharged. According to Sadosky et al. (2020), many medication-adherence programs are available for various patient demographics. Still, their evaluation concentrates on the effectiveness of nurse-led interventions for elderly home-bound psychiatric patients who have been discharged from the hospital. Lee et al. (2019) investigated a variety of medication adherence treatments for various patient groups. Nonetheless, their systematic evaluation focused on the effectiveness of nurse-led strategies to enhance medication adherence in older discharged home-dwelling patients.
Average care recipients were compared to those receiving nursing interventions alone or combined with other health professionals to determine whether nursing interventions improved medication adherence among recently discharged inpatients and psychiatric adults. Patients with severe and persistent mental illness who have trouble sticking to their medication regimens have greater chances of complications, readmissions, and higher healthcare expenses (Semahegn et al., 2020). All stages of therapeutic care for this population, including the early stages, implementation stages, and ongoing stages, show non-adherence to psychiatric drugs. According to the CDC, one of the most widespread problems in long-term treatment is non-compliance with prescription medication regimens (Semahegn et al., 2020). According to this research, it has linked mental health patients' increased risk of suicidal ideation, worsening prognoses, and diminished well-being has all been linked to non-adherence to psychotropic prescription regimens, according to new research. Non-compliance is connected to a higher risk of death, aggressiveness, and hospitalization in people with schizophrenia. According to Huang et al. (2018), people who take mood-disorder medication have a shorter initial recovery period, a higher risk of suicide, and more hospitalizations than those who do not. According to this study, medication adherence is crucial in treating many mental health problems. In treating and managing schizophrenia-related psychosis, there has been a new era brought on by new and improved psychotropic medicines. To get the most out of their treatments for mental health issues, patients must follow their doctors' orders and take all prescription medications and therapy precisely as prescribed.
Socioeconomic position, treatment, patient, and healthcare system have all been linked to non-adherence to psychiatric medicines in all the studies. As a result of their mental illness, many patients have difficulty adhering to their prescribed medication regimens (De Las Cuevas et al., 2021). To help SPMI patients better adhere to their drug regimens, De Las Cuevas et al. (2021) sought tried-and-true ways during this research. If this trial succeeds, it could lead to positive social changes such as higher adherence to mental drug therapy, improved quality of life, and fewer hospitalizations. Many mental health patients do not take their prescribed medication even though psychotropic drugs can help reduce their symptoms. A higher percentage of patients who do not adhere to medication are commonly those with mental illness. However, the rate varies by ailment. For example, in schizophrenia patients, non-adherence rates can vary from 41% to 50%, but in depression patients, non-adherence rates can range from 13% to 52% (De Las Cuevas et al., 2021). Patients with mental health issues may have a medication non-adherence rate of up to 70%. (De Las Cuevas et al., 2021). Numbers like this show how big of a problem non-adherence is for American psychiatrists.
Due to non-compliance with pharmacological instructions, hospitalization costs the United States more than $100 billion each year (Gopal, 2020). Psychiatric drug non-adherence costs the United States around $1.5 billion annually (Gopal, 2020). Non-compliance with psychotherapeutic prescription regimens costs the average patient, according to Gopal (2020), anything from $3,252 to $19,363 per year. An estimated 46.6 million Americans are affected by mental illness each year, making it necessary to find more effective interventions to increase medication adherence in this population segment of the United States. Schizophrenia-related psychosis patients mostly avoid prescribed treatment plans to relieve their psychotic symptoms. Gopal (2020) stated that it is tough to sustain adherence to psychiatric medications, and the percentage of non-adherence grows over time. To avoid readmissions, suicide attempts, and deterioration, patients must adhere to their mental medication regimes. Literature has shown that non-compliance with treatment can lead to patients' health deterioration and raise overall treatment costs for mental illness. A lack of proper support and availability of medications and patient misconceptions regarding antipsychotics' efficacy contribute to SPMI patients' non-adherence to treatment. Therefore, there is a pressing need for new and better ways to get patients to take their prescribed psychiatric medication. Drug-noncompliance therapy options have been created in recent years by health practitioners to address the issue of non-compliance with prescribed medications. Adherence to psychiatric drugs in clinical practice can be improved by raising awareness of the most effective strategies. Families and psychiatric hospitals benefit from increased compliance, decreasing morbidity and costs for everyone concerned.
Conclusion
Pharmacists and pharmacy workers should spend a few minutes getting to know their customers before leaving the pharmacy. Taking one step can make a difference if one cares for a sick person. Patients should be asked about their well-being when new dosages work better or when new side effects are experienced. Pharmacists should be prepared to provide recommendations. It is helpful for patients to bring up any concerns about their treatment plan with their doctor by posing any of these questions. Keeping open lines of communication with patients throughout their treatment since they may have more questions than before they started therapy, bipolar disorder has several traits distinct from other mental diseases. So long as the results of a study in the second group of bipolar patients are confirmed, one can believe that enhancing the relationship between patients and their psychiatrists to improve medication adherence will be critical for creating patient-centered therapeutic approaches. This large-scale study's primary goal was to increase patients' loyalty to mental diseases to their medications. Only a few studies have examined whether or if patients with mental disorders can benefit from better drug adherence. There is a lack of research and practice when promoting antipsychotic medication adherence among patients with an SPMI. It may be possible that this program will be able to satisfy that need.
References
De Las Cuevas, C., Villasante-Tezanos, G. A., Motuca, M., Baptista, T., Lazary, J., Pogany, L., & De Leon, J. (2021). Poor adherence to oral psychiatric medication in adults with bipolar disorder: The psychiatrist may have more influence than in other severe mental illnesses. Neuropsychopharmacol Hung, 23(4), 347-362. PMID: 34971399
Gopal, S. (2020). Drug compliance & Factors affecting it among patients treated with oral psychotropic drugs in psychiatric OPD of a selected tertiary care hospital. Journal of Medical Science And clinical Research, 08(09). https://doi.org/10.18535/jmscr/v8i9.20
Huang, Y., Shiyanbola, O., & Smith, P. (2018). Association of health literacy and medication self-efficacy with medication adherence and diabetes control. Patient Preference and Adherence, 12, 793-802. https://doi.org/10.2147/ppa.s153312
Iacobucci, G. (2018). Younger, female, and BME doctors are more likely to have revalidation deferred. BMJ, k1925. https://doi.org/10.1136/bmj.k1925
Lee, Y., Lee, M., Jeong, H., Youn, H., & Kim, S. (2019). Medication adherence using electronic monitoring in severe psychiatric illness: 4 and 24 weeks after discharge. Clinical Psychopharmacology and Neuroscience, 17(2), 288-296. https://doi.org/10.9758/cpn.2019.17.2.288
Sadosky, A., Paranjpe, R., Shah, R., & Ambegaonkar, A. (2020). Pmu76 variations in medication adherence barriers in select chronic conditions: An application of the World Health Organization (Who) criteria. Value in Health, 23, S246-S247. https://doi.org/10.1016/j.jval.2020.04.844
Schulze, L. N., Stentzel, U., Leipert, J., Schulte, J., Langosch, J., Freyberger, H. J., Hoffmann, W., Grabe, H. J., & Van den Berg, N. (2019). Improving medication adherence with telemedicine for adults with severe mental illness. Psychiatric Services, 70(3), 225-228. https://doi.org/10.1176/appi.ps.201800286
Semahegn, A., Torpey, K., Manu, A., Assefa, N., Tesfaye, G., & Ankomah, A. (2020). Psychotropic medication non-adherence and its associated factors among patients with major psychiatric disorders: A systematic review and meta-analysis. Systematic Reviews, 9(1). https://doi.org/10.1186/s13643-020-1274-3
Grab the best

Academic Assistance

with just one click
Our team of

experienced writers

FREE

samples of completed work
Our custom academic writing service has a library of past work done. Browse our library of samples
View all samples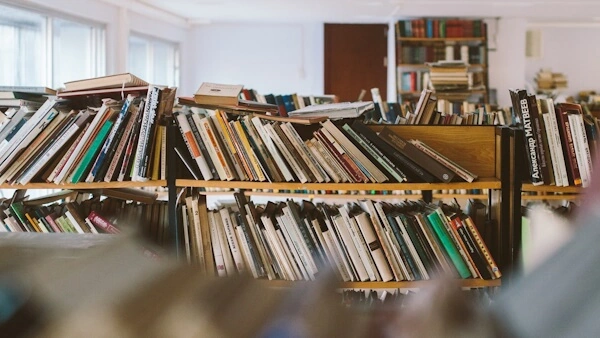 Find the right expert among 500+

We hire Gradewriters writers from different fields, thoroughly check their credentials, and put them through trials.

View all writers
Tough Essay Due? Hire Tough Essay Writers!
We have subject matter experts ready 24/7 to tackle your specific tasks and deliver them ON TIME, ready to hand in. Our writers have advanced degrees, and they know exactly what's required to get you the best possible grade.
Find the right expert among 500+
We hire Gradewriters writers from different fields, thoroughly check their credentials, and put them through trials.
View all writers