Healthcare Coursework Assignment
Question
Please answer the following prompts using 2 references to support for each prompt. Use Prompts as headings in submission to clearly separate work.
Prompt 1
CHOOSE ONE OF THE FOLLOWING AND PROVIDE 2 REFERENCES.
1. Think of a group to which you belong or of which you would like to be a member. Is this group open to new members, or closed? If it is open, what do current members do to orient new members? Is the group prepared to deal with members leaving the group?
2. Consider the possibility of forming a new group around an interest of yours or a project on which you might want to work. Imagine how this group would address new members and members leaving the group. What principles would be important to you in forming this group?
3. Think about a group you belong to that does not use Peace and Power--- your family, a community group, club, committee, or classroom. Select one of the PEACE powers in chapter 12 that you feel would benefit this group. Make a list of all the ways that your group could begin to bring this PEACE power into action. When you feel ready, share your thoughts with others in the group.
4. What do you think would be the barriers to using Peace and Power in most groups you have experienced? Where you think this would be impossible, consider things that would need to shift in order to make it possible for the group to use Peace and Power.
Prompt 2
CHOOSE ONE OF THE FOLLOWING AND SUPPORT WITH 2 REFERENCES
Practice for the interview! In your discussion, use the S.O.A.R method to illustrate how you have solved a problem or handled a difficult situation in the past. How do you think this will help your interview response?
Why is understanding an organizations culture an important component of the interview process? Do you think this understand of culture might change your approach to the interview?
Consider your various experiences as a nurse. What were the best jobs you held, and what organizations offered the healthiest work environment?
Use the AACN survey to assess whether your unit or organization qualifies as an HWE: www.aacn.org/nursing-excellence/healthy-work-environments
Prompt 3
A young, husky man is brought to the emergency department because of his escalating angry behavior. As he is being interviewed, a 6-inch knife is found in his possession. When he is asked to surrender the knife, he refuses and becomes quite agitated. How can this situation best be handled? (Provide a rationale for your selected strategies.)
• Call the code-green team for a show of force.
• Push the panic button to summon the security guards.
• Try to talk the patient into giving up the weapon.

Top level essay Service
Our professional unemployed professors are waiting for your signal to offer you the best academic writing service you so deserve.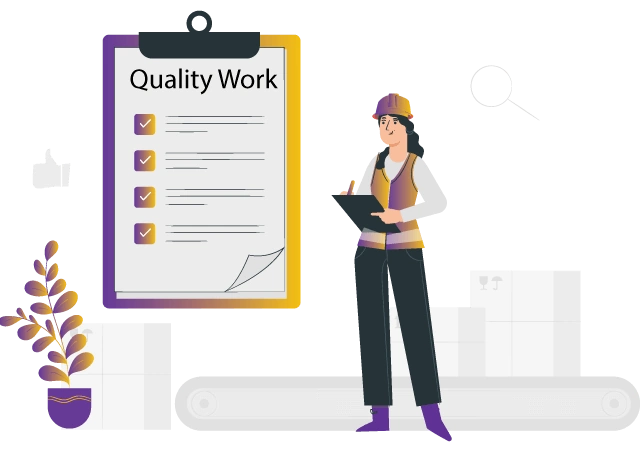 Solution
Healthcare Coursework Assignment
Prompt 1 (Question 2)
The work of a healthcare provider is not just about providing quality care services in healthcare facilities. Sometimes it is essential to carry out some projects that can help solve some health-related problems affecting a specific group of people in the community. Conducting projects to help individuals change their bad behaviors plays a significant role in improving their health outcomes. In the future, I would like to work on a project that finds out some health risk behaviors among teenagers in the local high schools. This is because the cases of health risk behaviors such as drug abuse and unprotected sexual behaviors have increased in our societies (Johns et al., 2019). Therefore, I will be able to find out various determinants of their behaviors before addressing the issue.
For that project to be effective, I will be required to have some members who will help me to accomplish the project. Therefore, I will use social media platforms such as the WhatsApp group, where I will address the members about the steps that will be followed to accomplish the project. I will also introduce some rules that will guide those who will be leaving the group to maintain the confidentiality of our work. A project manager's responsibility is to ensure the confidentiality of every piece of information collected (Ballesteros-Sánchez et al., 2019). Some of the principles that I will apply when forming the group are commitment and accountability. I will be committed to every activity and remain accountable for every issue that will arise during group formation.
Prompt 2 (Question 2)
Every successful organization has its own culture shared at all levels of management. It is important to understand an organization's culture before attending an interview for some reasons (Mergel et al., 2019). Understanding an organizational culture helps a person understand what is required to be accomplished by top management. Second, understanding organizational culture helps a person reinforce the core values, resulting in recognition and reward. Lastly, understanding organizational culture helps individuals behave when working within the organization.
Understanding organizational culture will play a significant role in changing my approach to the interview. It is important for every person seeking a job to understand the organizational culture before attending an interview (Lubis & Hanum, 2020). First, learning the culture will help me understand if the organization fits me in terms of work environment, colleagues, and responsibilities. Every person enjoys working in a place they fit with other coworkers and are encouraged to be more productive. Second, understanding the culture will help me convey my capabilities to the management because I will know what they expect.
Prompt 3
As a healthcare provider, it is important always to expect angry patients. In this case, there are three strategies that I can implement to handle the situation of a patient who refuses to surrender a knife. The first strategy is calling the code-green team for a show of force. A code-green team is an emergency response team whose primary role is to provide lifesaving services (Jeong & Lee, 2020). Therefore, they help in obtaining the knife from the patient. The second strategy will involve pushing the panic button to alert the security guards who will assist me in obtaining the knife from the patients. This is because the security guards are trained to solve such cases professionally without causing injuries. The last strategy will involve talking to the patient so that he can give up the knife. This is because some patients become angry when in a bad health condition, and it is the responsibility of a healthcare provider to show sympathy so that the patient can cool down (Wu, 2021).
References
Ballesteros-Sánchez, L., Ortiz-Marcos, I., & Rodríguez-Rivero, R. (2019). The impact of executive coaching on project managers' personal competencies. Project Management Journal, 50(3), 306-321. https://journals.sagepub.com/doi/abs/10.1177/8756972819832191
Jeong, S., & Lee, O. (2020). Correlations between emergency code awareness and disaster nursing competencies among clinical nurses: A cross‐sectional study. Journal of nursing management, 28(6), 1326-1334. https://onlinelibrary.wiley.com/doi/abs/10.1111/jonm.13086
Johns, M. M., Lowry, R., Andrzejewski, J., Barrios, L. C., Demissie, Z., McManus, T., & Underwood, J. M. (2019). Transgender identity and experiences of violence victimization, substance use, suicide risk, and sexual risk behaviors among high school students—19 states and large urban school districts, 2017. Morbidity and Mortality Weekly Report, 68(3), 67. https://www.ncbi.nlm.nih.gov/pmc/articles/PMC6348759/
Lubis, F. R., & Hanum, F. (2020, December). Organizational culture. In 2nd Yogyakarta international conference on educational management/administration and pedagogy (YICEMAP 2019). Atlantis Press (pp. 88-91). https://www.atlantis-press.com/article/125949878.pdf
Mergel, I., Edelmann, N., & Haug, N. (2019). Defining digital transformation: Results from expert interviews. Government information quarterly, 36(4), 101385. https://www.sciencedirect.com/science/article/pii/S0740624X18304131
Wu, Y. (2021). Empathy in nurse-patient interaction: a conversation analysis. BMC nursing, 20(1), 1-6. https://bmcnurs.biomedcentral.com/articles/10.1186/s12912-021-00535-0
Grab the best

Academic Assistance

with just one click
Our team of

experienced writers

FREE

samples of completed work
Our custom academic writing service has a library of past work done. Browse our library of samples
View all samples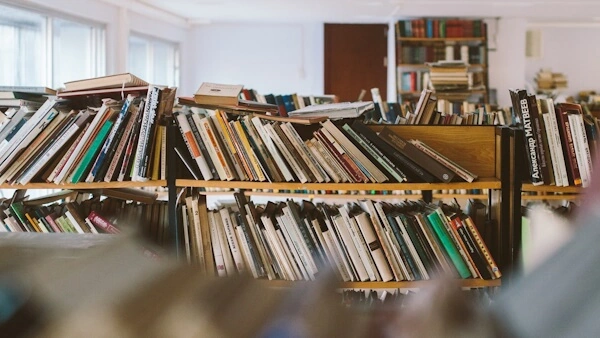 Find the right expert among 500+

We hire Gradewriters writers from different fields, thoroughly check their credentials, and put them through trials.

View all writers
Tough Essay Due? Hire Tough Essay Writers!
We have subject matter experts ready 24/7 to tackle your specific tasks and deliver them ON TIME, ready to hand in. Our writers have advanced degrees, and they know exactly what's required to get you the best possible grade.
Find the right expert among 500+
We hire Gradewriters writers from different fields, thoroughly check their credentials, and put them through trials.
View all writers