Periodontal Disease and its relationship to Cadiovasular Disease
Question
required to write a research paper with five references from recent refereed journals. It must be 5 pages, typed, double-spaced, with 1" margins. Follow APA guidelines for citation and references, and proofread papers. Please see http://owl.english.purdue.edu/ to view a YouTube video sample of the APA guidelines for citation and references (click on the link, select the link to the right titled "Most Popular Resources" then click on the APA vidcast link.
https://owl.purdue.edu/owl/privacy_notice.html

Top level essay Service
Our professional unemployed professors are waiting for your signal to offer you the best academic writing service you so deserve.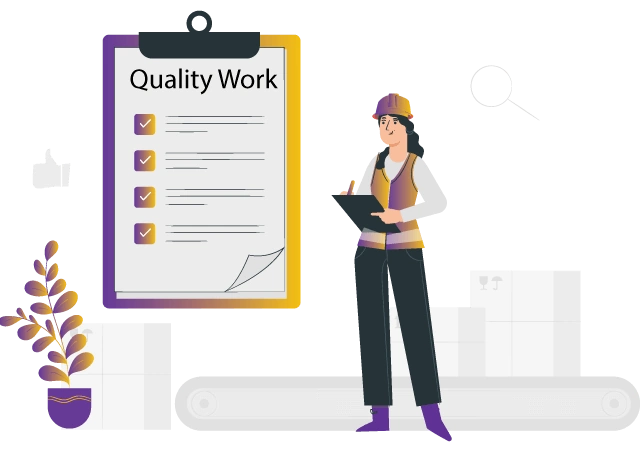 Solution
Periodontal Disease and Its Relationship to Cardiovascular Disease
Periodontal disease
Periodontal disease is a dangerous illness that affects the gums and can lead to tooth loss and jawbone destruction. Poor oral hygiene leads to plaque buildup on the tooth and pockets beneath the gingival margin, producing the disorder (Sen et al.,2021). The signs of periodontal disease are inflamed, puffy gums that range in hue from bright red to a dark purplish tone. The gums are delicate to touch, causing bleeding and pus between teeth, unpleasant odor, and chewing discomfort. The gums peel away from the teeth, producing pockets where germs can hide, causing the teeth to rot, loosen, or even fall out (Sen et al.,2021). Factors that determine the occurrence of periodontal disease are male gender, living below the national poverty line, lack of education, and drug users. Periodontal disease is contagious, but only because the bacteria that triggers the inflammatory reaction is passed from one person to the next through saliva exchange.
Cardiovascular disease
An illness affecting the heart and blood arteries is known as cardiovascular disease. It's frequently linked to artery fat deposits and a higher thrombus risk. Atherosclerosis affects arteries in organs such as the brain, heart, kidneys, and eyesight. (Andersson,2018). Depending upon the nature of the cardiovascular illness, the causes vary. Atherosclerosis, for example, causes both cardiovascular disease and peripheral artery disease. Arrhythmias are caused by coronary artery disease, cardiac muscle scarring, hereditary issues, or drugs. Age, gender, drinking and smoking, sedentary lifestyle, and poor nutrition are risk factors for cardiovascular disease (Andersson,2018). Valve disorders are characterized by aging, infections, rheumatoid arthritis, obesity, genetic disorder and family background of cardiovascular disease, hypertension, diabetes, hyperlipidemia, untreated celiac disease, and psychological variables.
Determinants of health on cardiovascular and periodontal diseases
Inflammation of the airway mucosa is induced by contaminated oral secretions, resulting in respiratory diseases. Periodontal disease causes infection and persistent inflammation in the mouth, which can spread to the bloodstream and cause a chronic infection related to cardiovascular disease (Zardawi et al.,2021). Plaque on the teeth and persistent inflammation are related to atherosclerosis or plaque on the heart's veins. Periodontal pathogens are linked to infective endocarditis, a bacterial infection that attacks the heart's endothelium. It happens when bacteria collect on damaged heart tissue. The infection is connected to bacteremia caused by periodontal bacteria (Zardawi et al.,2021). There is a direct relationship between periodontal disease and other conditions that raise morbidity and mortality. Periodontal disease causes infection and persistent swelling in the mouth that spreads to the bloodstream and causes chronic infection and cardiovascular disease. Periodontal pathogens impact the pulmonary epithelium (Zardawi et al.,2021). The induced infection is attached to the respiratory system and colonized after aspirating and delivered into the lungs.
Heart attack, stroke, or other significant cardiovascular events are mostly in gum disease people. However, many people with heart disease have healthy teeth and gums, and not everyone with gum disease has cardiac problems. Plaque on the teeth and persistent inflammation are related to atherosclerosis (Zardawi et al.,2021). Numerous factors contribute to the advancement of periodontal disease. Accessibility to dental hygiene, regular dental routines, fluoridated water, and heredity play an important role. The purpose is to minimize periodontal disease by improving healthcare, offering preventative dental care and safeguarding strong teeth and root systems before they are affected (Carrizales-Sepúlveda et al., 2018). Periodontal disease has several consequences, including respiratory problems, rheumatoid arthritis, coronary heart disease, and blood sugar management issues in people with diabetes. Good dental hygiene habits, such as brushing twice a day, grinding, and visiting a dentist for regular cleaning every six months, are remedies. After the condition is detected, more surgical and non-surgical treatments are required (Carrizales-Sepúlveda et al., 2018). Non-surgical methods include removing the bacteria, using oral or intravenous antibiotics, and filling cavities to prevent future deterioration.
Streptococcus and Prohormones gingivitis cause platelet aggregation and thrombus development. When administered to rabbits, S. produced cardiovascular disease. Antibodies against periodontal pathogens are found in the heart, where they stimulate inflammatory reactions and a heart attack by a sequence of processes triggered by produced T cells. Several or more periodontal pathogens were discovered within atheromas in people with severe periodontitis (Carrizales-Sepúlveda et al., 2018). When traveling through the bloodstream, periodontal bacteria produce bacteraemia or bacterial invasion that can harm the endothelium directly, causing atherosclerosis. Lipopolysaccharide causes inflammatory cells to accumulate on major blood arteries, vascular muscle loss, lipids and intravascular thrombosis, and blood thrombocyte multiplication. Compared to persons without cardiovascular disease, patients with myocardial infarction have a worse periodontal condition.
Patients with acute myocardial infarction with severe periodontal disease, poor oral hygiene, and active periodontitis have more systemic inflammation. Periodontitis is a health concern for myocardial infarction and affects the extent of post-infarction left ventricular dysfunction, implying that the various pathogenetically inflammatory illnesses are related via inflammation (Zardawi et al.,2021). Despite the evident linkages between periodontal and cardiovascular disorders, there is no strong evidence that preventative dental treatment impacts cardiac health. Since people do not fully comprehend the true influence of dental health or periodontal intervention on Cardiovascular events, it's not a good idea to encourage the concept of oral hygiene to prevent CV events.
Cardiovascular occurrence rises with age, similarly to Periodontal disease, primarily from the 40th to the 50th decade. Inflammatory components have a major role in the vascular atherosclerotic process, which is at the heart of CVD.
The epidemiology triangle
The epidemiological triangle comprises three elements: the agent, the organism, and the surroundings, which all have a role in the initiation and progression of periodontal disease. Male smokers with less than a high school education who live in extreme poverty are the most prevalent hosts (Qin,2021). Even though many Americans suffer from periodontal disease, they are vulnerable. Bacteria, usually streptococci variants, dental problems, and dry mouth are the agents or causal factors. Some environmental elements are naturally protective, whereas others contribute to disease (Qin,2021). Fluoridated drinking water or regular topical fluoride administration, regular brushing and flossing, and dental hygiene are protective factors.
Periodontal disease's capacity to cause cardiovascular diseases in people is determined by the number of gram-negative bacteria, the detectability of inflammatory levels, the structure of immunological or inflammatory infiltration, and the high correlation between peripheral fibrinogen and white blood cell count. The periodontal infection causes a systemic inflammatory or immunological response, putting one's heart in danger (Qin,2021). Pathogens from the mouth also infiltrate atherosclerotic plaques through the bloodstream, causing an inflammatory or immunological reaction within the plaque. A substantial clinical trial is required to identify the possible effects of periodontal disease treatment on major cardiovascular events. Since periodontitis is a chronic illness, a long-term strategy instead of a single therapy is required to ensure long-term periodontal wellness. According to numerous theories, periodontal disease is linked to cardiovascular disease through the indirect impacts of oral bacteria.
The illness state characterized by persistent inflammation is thought to increase CVD risk (Qin,2021). In addition, acquired cardiac abnormalities such valve diseases have a major impact on cause of death and disability; they frequently occur in conjunction with CVD or due to fatigue failure, infection, or inflammation.
The oral cavity is home to many pathogens, some of which have no pathological changes, but the gingival plaque linked to Periodontal disease is repopulated by several gram-positive and gram-negative bacteria. When comparing people with periodontitis to people who don't have periodontitis, the chances ratio for a first myocardial infarction is modest. Many theories have been offered to explain why the two diseases are linked, C-reactive protein, fibrin, and cell attachment increase when white blood cell numbers rise. and proinflammatory cytokines, periodontitis promotes local, systemic, and immunological responses. Mouth pathogens can penetrate atherosclerotic plaques via the bloodstream, triggering an inflammatory or immunological response within the plaque.
Conclusion
Periodontal disease has been linked to cardiovascular risk in multiple studies. However, while a cause-and-effect relationship is yet to be shown, research suggests that periodontal disease increases the risk of heart disease. However, treating Periodontal disease isn't suggested for lowering Cardiovascular risk because the evidence needed to do so is inadequate or not discovered. Since periodontitis is a chronic inflammatory condition, achieving continuous improvements in periodontal health will necessitate a long-term strategy instead of a single intervention. Even though dental health isn't a component in heart disease prevention, brushing teeth twice a day and visiting the dentist on a regular basis are still recommended.
References
Andersson, C., & Vasan, R. S. (2018). Epidemiology of cardiovascular disease in young individuals. Nature reviews. Cardiology, 15(4), 230–240. https://doi.org/10.1038/nrcardio.2017.154
Carrizales-Sepúlveda, E. F., Ordaz-Farías, A., Vera-Pineda, R., & Flores-Ramírez, R. (2018). Periodontal Disease, Systemic Inflammation and the Risk of Cardiovascular Disease. Heart, lung & circulation, 27(11), 1327–1334. https://doi.org/10.1016/j.hlc.2018.05.102
Qin, X., Zhao, Y., & Guo, Y. (2021). Periodontal disease and myocardial infarction risk: A meta-analysis of cohort studies. The American journal of emergency medicine, 48, 103–109. https://doi.org/10.1016/j.ajem.2021.03.071
Sen, S., Redd, K., Trivedi, T., Moss, K., Alonso, A., Soliman, E. Z., Magnani, J. W., Chen, L. Y., Gottesman, R. F., Rosamond, W., Beck, J., & Offenbacher, S. (2021). Periodontal Disease, Atrial Fibrillation and Stroke. American heart journal, 235, 36–43. https://doi.org/10.1016/j.ahj.2021.01.009
Zardawi, F., Gul, S., Abdul Kareem, A., Sha, A., & Yates, J. (2021). Association Between Periodontal Disease and Atherosclerotic Cardiovascular Diseases: Revisited. Frontiers in cardiovascular medicine, 7, 625579. https://doi.org/10.3389/fcvm.2020.625579
Grab the best

Academic Assistance

with just one click
Our team of

experienced writers

FREE

samples of completed work
Our custom academic writing service has a library of past work done. Browse our library of samples
View all samples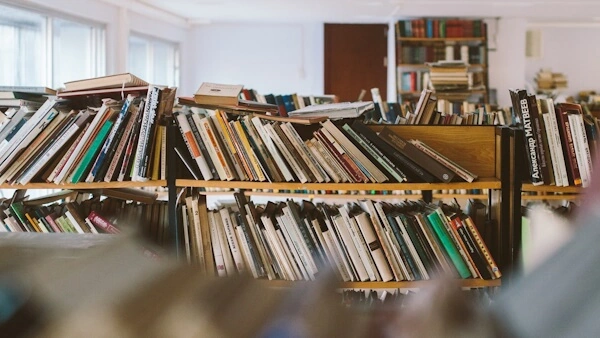 Find the right expert among 500+

We hire Gradewriters writers from different fields, thoroughly check their credentials, and put them through trials.

View all writers
Tough Essay Due? Hire Tough Essay Writers!
We have subject matter experts ready 24/7 to tackle your specific tasks and deliver them ON TIME, ready to hand in. Our writers have advanced degrees, and they know exactly what's required to get you the best possible grade.
Find the right expert among 500+
We hire Gradewriters writers from different fields, thoroughly check their credentials, and put them through trials.
View all writers