Portfolio Work Project
Question
Write a 3-4-page academic paper in which you describe a business situation, apply a critical thinking framework to the situation, and recommend evidence-based solutions to the situation. Explain how the concepts of VUCA (volatility, uncertainty, complexity, and ambiguity) could affect both the situation and the solution.
Introduction
This portfolio work project will give you practice with academic writing expectations, while still being work relevant. Many organizations have relationships with professional associations and contribute written articles regularly to newsletters and other publications. In addition, some organizations expect leaders to participate in conferences and seminars, where written work must be submitted using an academic style.
While you are playing the role of a new leader in an organization, remember that you are also writing a paper that will be evaluated by an instructor. Thus, you want to make it easy for the instructor to clearly see that you have demonstrated the outcomes of the assessment. Do not make your instructor search for information; guide them to it. How? By double checking the scoring guide and ensuring that you have clearly demonstrated each of these competencies at what you believe is the Distinguished level.
Read the following and think about how Panera used critical thinking and an understanding of VUCA to solve their mosh pit problem. Pay attention to Kallet's critical thinking framework in particular.
Jargon, J. (2017, June 2). How Panera solved its mosh pit problem. The Wall Street Journal.
Kallet, M. (2014). Think smarter: Critical thinking to improve problem-solving and decision-making skills. Wiley & Sons.
Then, find another company with a problem they need to fix. You may use nearly any company that you can conduct research on, but do NOT choose the following: United Airlines, Chipotle, Comcast. If you are unsure who to use, try searching "Companies with customer service problems" online and you will get a lot of ideas, though your problem does not have to be about customer service.
In an APA-formatted paper:
1. Summarize the problem you researched. Then, apply Kallet's critical thinking framework to describe how the leadership of this company should think through the problem to create a solution. Finally, give at least one evidence-based solution—either that you came up with through your research or that you read the company is going to or did employ. Next, describe what VUCA considerations the leadership must keep in mind as they implement this solution.
2. Work on being concise but thorough, keeping academically formatted paper to no more than four double-spaced pages.
3. Be sure your paper includes, and is organized, as follows:
· Introduction: Write an introduction that tells the reader what to expect of this paper (1 paragraph). It would be most effective to include a brief mention that leaders at Panera Bread effectively used an understanding of critical thinking and VUCA to solve their mosh pit problem, and that this paper applies a similar framework to solving whatever problem in the organization you chose. Choose an organization with a problem you can research.
· Problem: Describe the problem that you will be solving for another company, describing the situation (1-3 paragraphs).
· Thinking Critically: Apply the framework for critical thinking as outlined by Michael Kallet in the Think Smarter e-book to the problem you identified to describe an evidence-based recommendation for this company to improve. You can create your own unique recommendation, or show how critical thinking applied to a solution that someone else came up with already or applied, which you read about in your research (1-3 paragraphs).
· Applying VUCA: Explain how VUCA could affect both the situation and your recommendation, and any important considerations for management in implementing the recommended solution (1-2 paragraphs).
· Conclusion: Write a conclusion that wraps up and summarizes your document (1 paragraph). The Capella Writing Center, linked in the MBA Program Resources under Writing Skills, has good information on how to write an effective conclusion.
· References: Include at least two APA-formatted citations in your paper.
Deliverable
Write a 3-4-page academic paper (double spaced) following APA style and formatting. Refer to the writing resources in the MBA Program Resources in the courseroom navigation panel, especially paying attention to the MBA Academic and Professional Document Guidelines, under Writing Skills. Note that an academic APA style paper must include sub-headings as well as complete citations and references, and is also expected to be double-spaced.

Top level essay Service
Our professional unemployed professors are waiting for your signal to offer you the best academic writing service you so deserve.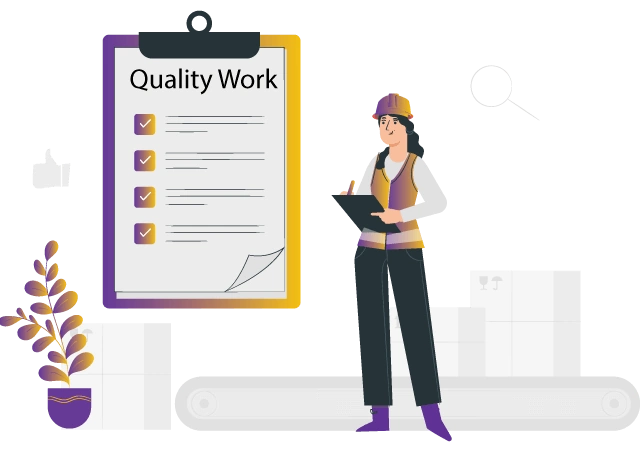 Solution
Portfolio Work Project
Customer service is highly crucial to the success of any organization. Therefore, companies must survey their customers and determine their satisfaction with the services. Nonetheless, many companies struggle to master this important art and utilize it to ensure company prosperity. Wells Fargo is an American multinational financial services company currently struggling with customer services issues as many of its customers have expressed their level of satisfaction with the services publicly. Some of the organization's clients have even threatened to close their accounts with the bank. Nonetheless, the bank can employ critical thinking and volatility, uncertainty, complexity, and ambiguity (VUCA) to solve the problem the same way Panera did to solve its customer service issues. Critical thinking refers to employing the right techniques and tools to assist in thinking more effectively. The four qualities represented under VUCA are those that make a situation difficult to solve. The portfolio presents the customer service problem facing Wells Fargo and how it can use critical thinking and VUCA to solve the problem.
Problem
Poor customer service can destroy a company. The most important feedback concerning customer services offered by Wells Fargo comes directly from its customers through various platforms. Besides, different well-known business analysts have also criticized the customer services offered by the bank. According to the complaints targeted at the bank, those employed to handle customers seem to have no form of training. Most people state that they do not handle customers on the phone warmly. Business analysts have openly stated that the Wells Fargo customer service is terrible as they inappropriately talk to the clients. Customers also state that one cannot be assisted in an emergency. One customer stated that she needed funds to be released for her daughter's surgery but could not get in touch with customer care as the phone was on voicemail. Besides, Wells Fargo customer care does not operate email or live chat support for its customers. The customer care representatives are also fond of transferring clients to any department of their choice to avoid assistance. Whenever a customer is lucky to get hold of a customer care representative, their complaints are disregarded, and they do not get any prompt response. However, the bank keeps telling its customers that it operates an automatic response system.
Critical Thinking
Every human being uses the thinking process to solve problems, become creative, create new ideas, and make decisions. Therefore, the most crucial question is how to enhance the thinking process to achieve better problem-solving. Critical thinking is a process that provides people with the most suitable techniques and tools to help them think more effectively. Critical thinking help people apply their full intelligence to produce the highest quality of solutions (Kallet, 2014). The process raises the bar for organizations and individuals and assists them in enhancing their overall performance. Therefore, critical thinking is the same as the normal process, except it entails thinking differently. According to Kallet (2014), most experts describe the concept of critical thinking using terms such as analytical, questioning, thoughtful, Socratic, organized, innovative, organized, and logical, among others. To get out of this mess, the bank should first acknowledge that it is in a crisis and that this puts it in a very awkward position for a bank having such a status. The most prominent complaint that has emerged from customers concerning customer services by the bank is that the representatives do not handle them how they expect to be handled. Therefore, the bank's executive ought to take measures to offer training to the customer care representatives to equip them with the required skills to handle customers.
Applying VUCA
The problem that Wells Fargo's current problem is similar to what Panera Bread Company witnessed with its customers. According to (Jargon, 2017), the company underwent years of flat returns when it overhauled its system to resolve the customer service crisis. Panera used the volatility, uncertainty, complexity, and ambiguity (VUCA) model to solve its crisis. Volatility refers to the dynamics and nature of change, while uncertainty pertains to the unpredictability of the situation or the element of surprise. Complexity is used to present the confounding feature or multiplex forces. Finally, ambiguity refers to the potential to misread the situation or the haziness of the situation. Through these elements, Panera shifted from the lining up system to make orders to the digital ordering platform and delivery system to attract back its lost customers. Based on the provided recommendation for Wells Fargo, volatility informs the need for training of representatives due to the dynamic nature of business. Similarly, they need the training to handle emergencies. Some issues are often complex and require expertise to handle; this can only be achieved through training. Finally, the representatives should have the skills to handle hazy situations.
Conclusion
Wells Fargo is an American financial services company currently undergoing a customer service crisis. The problems the company faces are almost similar to those that Panera Bread Company experienced some years back. However, Panera managed to utilize critical thinking and the volatility, uncertainty, complexity, and ambiguity (VUCA) model to regain productivity. Therefore, Wells Fargo must emulate the same process used by Panera if it has to stay in the market and become sustainable.
References
Jargon, J. (2017). How Panera Solved Its 'Mosh Pit' Problem. Wall Street Journal.
Kallet, M. (2014). Think smarter: critical thinking to improve problem-solving and decision-making skills. John Wiley & Sons.
Grab the best

Academic Assistance

with just one click
Our team of

experienced writers

FREE

samples of completed work
Our custom academic writing service has a library of past work done. Browse our library of samples
View all samples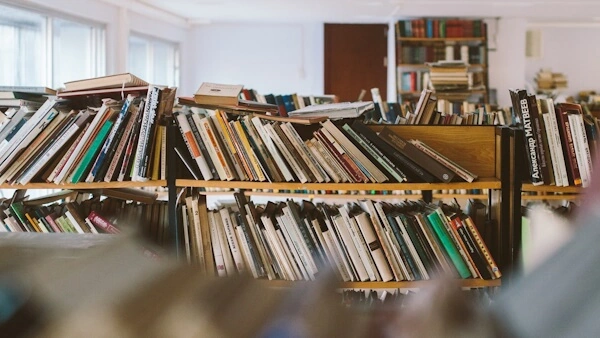 Find the right expert among 500+

We hire Gradewriters writers from different fields, thoroughly check their credentials, and put them through trials.

View all writers
Tough Essay Due? Hire Tough Essay Writers!
We have subject matter experts ready 24/7 to tackle your specific tasks and deliver them ON TIME, ready to hand in. Our writers have advanced degrees, and they know exactly what's required to get you the best possible grade.
Find the right expert among 500+
We hire Gradewriters writers from different fields, thoroughly check their credentials, and put them through trials.
View all writers