Research on the proportion of women, Native Americans and Openly Guy as Members of
Posted on:
15th June 2023
Question
Research the proportion of women, African Americans, Native Americans, Hispanic Americans, Asian Americans and openly gay or lesbian members of Congress.
Reflect on what these patterns say about the nature of representation.
Why do some groups tend to be underrepresented in Congress?
Why do you see a trend in which more women and minorities are being represented?
Do you think the underrepresentation of women and minorities affect Congress's business?
How might we as a people address this situation and strive towards equal representation? Make sure to cite sources used.

Top level essay Service
Our professional unemployed professors are waiting for your signal to offer you the best academic writing service you so deserve.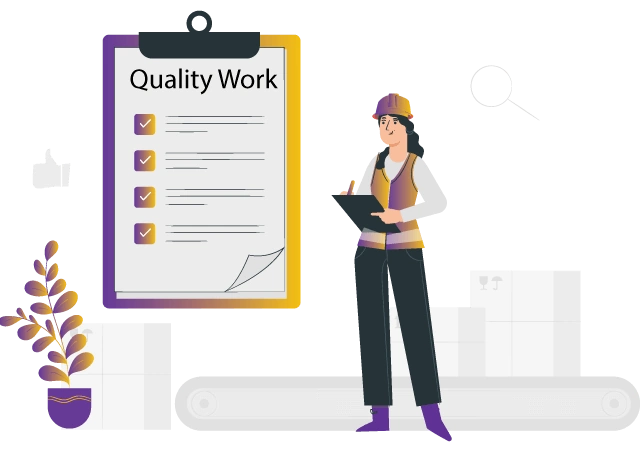 Solution
Research on the proportion of women, Native Americans and Openly Guy as Members of Congress
From the pattern, we can say that the United States still faces gender imbalance in politics, something that seems would be Permanent in the feature of the political system. The under-representation of women and other minority groups in Congress raises the issue of the group's needs not being addressed in society. Given the experience of women in life, if given equal representation like men in Congress can bring change that can achieve equality in other domains. They will ensure equality on various mot just issues that might commonly be considered women's issues (Sanbonmatsu, 2020). For instance, women of color who hold seats in Congress see themselves as effective actors in Congress because they always bring important prospection into the legislative process essential to the group and other members underrepresented. Having enough representation of women of color in the senate will make them educate their colleagues about their communities and what needs to be done in order to enhance equality among all members of society.
The significant thing that tends to make some groups in the United States, such as Women, African Americans, and Openly gay, tend to be underrepresented in the country's political structure and single-member congressional districts. All women see their lack of greater representation in Congress as a major challenge that always limits their needs to voice out their needs in society. Also, some challenges that have led to the underrepresentation of women and other groups in Congress are campaigning and getting to the office, as it is expensive. Another thing that has led to some groups being underrepresented in Congress is differences in supportive campaign infrastructure, and standards by which the candidates are evaluated to be elected were among the challenges facing women and other minority groups.
The trend I see more women and minorities represented in Congress is when groups from both political parties debate the need for gender inclusion and diversity. In this case, underrepresentation always affords them an opportunity during the debate to push for the same agender that is focused on bringing inclusion among the people in society. Another factor is that women and minority groups in Congress can use their positions to inspire and encourage more of their members to run for office. That can be perhaps their major opportunity to have more representation (Sanbonmatsu, 2020). It is also true that women in Congress always view themselves as role models for young girls and other women; thus, they are actively encouraging more women to join politics so that they can be able to fight for their rights.
Yes, because women's wider economic perception and political leadership are correlated. This means that if America desires to build equality in society, there's a need to ensure equal representation of women and men in Congress. For instance, for the US to reverse the declining trend of women's labor participation, it would have to increase the number of elected women in office. By solving the underrepresentation of women and minorities, the US will be able to solve the current worker shortage issue (Sanbonmatsu, 2020). There are three important factors that women help achieve in a society that impacts the economy: labor force participation, wages, and education attainment. Thus, ensuring the groups are will represented in the Congress can help solve three things that will see America solve the issue of labor shortage.
U.S.om the observation of the past century, women in Congress have indeed been the staunchest advocate for the policies that address the rights of women and minorities in society. The women in Congress have always been focused on seeking a way to represent women across the country. Given the importance of women in society as people, we must push for equal representation of each group in Congress to help build equality (Brechenmacher, 2018). Also, as people, we should advocate for internal gender equality by ensuring that legislatures and other branches of government are more gender-sensitive. It will also be important to have data on barriers that are currently hindering women and minorities' advancement in Congress to push for change through policy initiatives. Therefore, by strategically advocating for the issues beyond the halls of Congress is a significant way as people can be able to address the situation of underrepresentation among women and minorities, thus helping them navigate and pursue their political agendas.
References
Sanbonmatsu, K. (2020). Women's Underrepresentation in the US Congress. Daedalus, 149(1), 40-55.
Brechenmacher, S. (2018, February 20). Tackling women's underrepresentation in U.S. politics: Comparative perspectives from Europe. Retrieved April 3, 2022, from https://carnegieendowment.org/2018/02/20/tackling-women-s-underrepresentation
Grab the best

Academic Assistance

with just one click
Our team of

experienced writers

FREE

samples of completed work
Our custom academic writing service has a library of past work done. Browse our library of samples
View all samples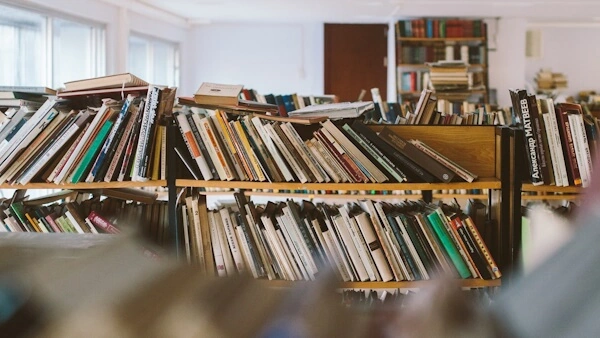 Find the right expert among 500+

We hire Gradewriters writers from different fields, thoroughly check their credentials, and put them through trials.

View all writers
Tough Essay Due? Hire Tough Essay Writers!
We have subject matter experts ready 24/7 to tackle your specific tasks and deliver them ON TIME, ready to hand in. Our writers have advanced degrees, and they know exactly what's required to get you the best possible grade.
Find the right expert among 500+
We hire Gradewriters writers from different fields, thoroughly check their credentials, and put them through trials.
View all writers