Strategic Analysis
Question
Select and research a company that is having financial difficulties or is on the brink of bankruptcy.
Review "Where Can I Find a Company's Annual Report and Its SEC Filings?" from Investopedia.
Conduct a strategic analysis of the company's current financial operations.
Determine strategies for achieving a sustainable competitive advantage in the marketplace and increasing financial performance.
Write a 1,050- to 1,400-word analysis. When writing your analysis, complete the following:
Evaluate the company's current financial plan, including charts and/or graphs showing financial data from the struggling company, and make recommendations for improvement.
Determine strategies for achieving a sustainable competitive advantage in the marketplace and increasing financial performance.
Create a plan to implement the strategies you selected.
Include APA-formatted, in-text citations, and a reference page with at least 3 sources.

Top level essay Service
Our professional unemployed professors are waiting for your signal to offer you the best academic writing service you so deserve.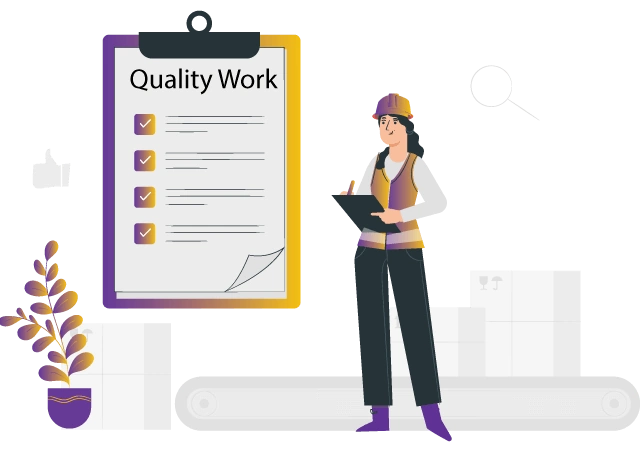 Solution
Strategic Analysis of J. Crew, a Multi-Fashion Brand
Company Overview
American clothing company J. Crew Group Inc., better known as JC, is based in New York City and is a subsidiary of the J. Crew Group, Inc. J. Crew sells clothing and accessories for adults, teenagers, and children. As a result of the company's retail locations, online stores, and other retail channels, clients worldwide may purchase attractive and sophisticated apparel goods. This suggests that the corporation has a wide range of assets that may be leveraged to make money. As of April 2020, there were around 180 shops, 139 Madewell stores, and 170 factory stores. As a result of financial challenges, the company's value has fallen significantly in recent years despite its long history of profitability. In the 1980s, the company saw a fresh possibility for growth and merged with LL Bean, a catalog firm. The firm sold 100 catalogs in three years after combining them with the catalog business. The company's name was changed to J. Crew as sales rose. To become the top cloth-selling firm, the company grew its business (Sampere, 2015). In 1992, sales of the corporation reached $70 billion.
Financial Issues at J. Crew
Figure 1 shows that the company's fortunes began to decline in 2016. On December 31, 2018, it reported a net loss of around $74.4 million, far worse than the $34.7 million profit it had made in the same quarter of 2018 (J. Crew Group, 2020). As a result of this reduction in sales volume, the company generated a loss of around $4 million in that year. Losses from 2018 harmed the firm's financial performance despite the corporation taking deliberate initiatives to assure profits in 2018.
The corporation experimented with various approaches to improving financial performance in 2018 and 2019 (J. Crew Group, 2020). To begin, the firm introduced a new line of men's clothing that was heavily promoted across a variety of media to capture the attention of the male market. In addition, it used new initiatives, such as sizing up and building new stores around the country. In light of the dangers the company was facing, the company's initiatives were judged to necessitate significant financial resources. This meant that it couldn't instantly declare improved performance. Mercantile and Nevereven were shut down to save money after the company learned the high input prices. As we have seen in the previous two years, its financial performance remains weak, putting it at risk of going out of business in 2019.
The company's inventory problem is one of the critical causes of bad performance since it means it cannot supply the things consumers want. Fashion items that buyers do not require are sold in the company's retail locations. The lack of a customer-centric inventory system has put the company at significant financial risk, especially when considering the value of the supply chain (Indvik, 2020). There are few alternatives left for the company now that its value has plummeted, except to figure out ways and methods of encouraging client loyalty by providing items that fulfill and correspond with their aspirations. The following are some strategic activities that the organization must undertake to achieve this goal.
Recommendations
To get rid of the inventory issue, the inventory issue must first be solved. Inventory management and customer relationship management should be linked into a single system for the company's benefit. For this purpose, the corporation wants to guarantee that it has access to real-time data and information about its consumers' aspirations and requirements. JC must meet the expectations of its target demographic, which is primarily comprised of young people. First and foremost, younger customers want clothing that is both stylish and affordable. The vast majority of them have just started their first job, so they'll be hesitant about spending a lot of money on clothing. It is, therefore, possible for a company like this one to invest in a supply chain that generates value, allowing it to set competitive prices for its products.
In addition, younger clients are more concerned about conveniences like speedier delivery. JC has invested in the internet sector, but it has yet to build an effective supply network that would allow it to deliver faster. Especially for consumers in the East, where the garment business is very competitive, it may build new and stronger relationships with courier services that quickly deliver items.
The importance of customer happiness is emphasized in the following paragraphs. Many studies have indicated that a significant amount of the revenue generated by garment providers comes from loyal repeat consumers (Sampere, 2015). It is difficult to build income without a considerable number of returning consumers. Due to its inability to keep clients, the firm is in a crisis, as seen by its dropping sales volumes.
Additionally, the corporation may use the various digital channels at its disposal to understand its clients better. Zappos is a real-world example of a company that has used social media to promote its products and engage with its consumers. JC may also use this strategy to build meaningful relationships with their consumers. It is possible to get a competitive edge by following these guidelines.
A Plan for Implementing the Strategies
The following plan should be followed to implement the strategy. The first step is to install and deploy an inventory management system connected with a customer relationship management system. Look for an established vendor who can develop, implement, and maintain this type of system. It will assist in resolving issues with inventory management.
The company's delivery system must be restructured so that all online purchases may be delivered quickly and at a lower cost. The firm should focus on partnering with service providers who can provide faster and at a lower cost to the company's youthful clients. It will aid the company in attracting and retaining a younger demographic.
It is also essential for companies to invest in digital platforms to build an online presence that can connect them with their consumers. A firm must design a strategy to ensure that its youthful clients feel valued and a part of the community. It should assign a group of employees to handle client contacts in accordance with established policies. When the supply chain is restructured, the firm must minimize duplication and needless operations that can reduce its value. A strategic strategy that identifies numerous methods to provide value while also cutting costs is required to reduce expenses and produce low-cost items. Even among younger clients, who are more price-conscious than older ones, cost leadership is essential to reclaiming its position.
References
Indvik, L. (2020, May 14). https://www.ft.com/content/a7068e80-9521-11ea-abcd-371e24b679ed. Retrieved from The Financial Times: https://www.ft.com/content/a7068e80-9521-11ea-abcd-371e24b679ed
J.Crew Group, Inc. Announces Fourth Quarter And Fiscal 2019 Results and Extends Transaction Support Agreement With Ad Hoc Group Of Creditors. (2020, March 02). Retrieved from PR newswire: https://www.prnewswire.com/news-releases/jcrew-group-inc-announces-fourth-quarter-and-fiscal-2019-results-and-extends-transaction-support-agreement-with-ad-hoc-group-of-creditors-301014767.html
Sampere, J. P. (2015, June 03). Zappos and the Connection Between Structure and Strategy. Retrieved from Harvard Business Review: https://hbr.org/2015/06/zappos-and-the-connection-between-structure-and-strategy
Grab the best

Academic Assistance

with just one click
Our team of

experienced writers

FREE

samples of completed work
Our custom academic writing service has a library of past work done. Browse our library of samples
View all samples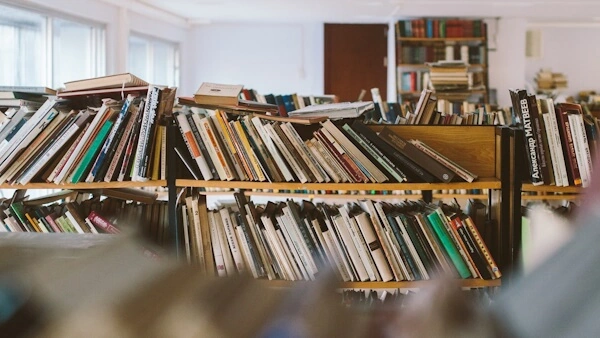 Find the right expert among 500+

We hire Gradewriters writers from different fields, thoroughly check their credentials, and put them through trials.

View all writers
Tough Essay Due? Hire Tough Essay Writers!
We have subject matter experts ready 24/7 to tackle your specific tasks and deliver them ON TIME, ready to hand in. Our writers have advanced degrees, and they know exactly what's required to get you the best possible grade.
Find the right expert among 500+
We hire Gradewriters writers from different fields, thoroughly check their credentials, and put them through trials.
View all writers