The Blind Side Movie Evaluation
Question
I chose to write over the movie the Blind Side - evaluation essay
The essay should consist of three pages typed, double-spaced, and in 12-point Times New Roman font. It should also include in-text citations and a works cited page listing all information used beyond personal opinion. The paper should have a minimum of three sources. Use MLA formatting.
This paper should contain at minimum, the following elements:
Outline:
I. Introductory paragraph
A. Hook
B. Background information on topic
C. Thesis statement (i.e., claim)
II. Body paragraphs (2 to 4)
A. Topic sentence
B. Supporting evidence
C. Transition
III. Conclusion
A. Restate thesis in different words
B. Summarize main points
C. Concluding statement that connects back to the hook and makes appeal to the audience
Important:
Students should NOT put their name on the document. The assignment will be anonymously graded.
Label paragraphs by placing the paragraph numbers in brackets at the beginning of the paragraph like this:
Date the paper is submitted (month day, year)
Composition Title
[1] This is the first line of the first paragraph. It should be indented. Subsequent lines are not
indented but the first line of any subsequent paragraph is indented.
[2] The beginning of paragraph two should be indented as the first sentence to the
paragraph. Subsequent lines are not indented.
Criteria
Does Not Meet Expectations (0-1 point)
Satisfies Expectations (2-3 points)
Exceeds Expectations (4 Points)
Introduction
Contains a strong hook, a clear introduction to the issue and author's connection to it, an explicit thesis statement, and persuasive direction of essay.
Claim and Support for Evaluation
Contains a substantive and credible claim, supports the claim with evidence, and develops the claim with compelling arguments.
Organization
Smooth flow of ideas in a logical sequence that guides the reader,
each paragraph is well-supported, there is a clearly stated main point and topic sentences, and there is an effective use of transitions.
Conclusion
Clearly written conclusion with good transitions, restates the thesis and summarizes the main points, shows relevance to the reader, and contains concluding statements that connect back to hook
Top level essay Service
Our professional unemployed professors are waiting for your signal to offer you the best academic writing service you so deserve.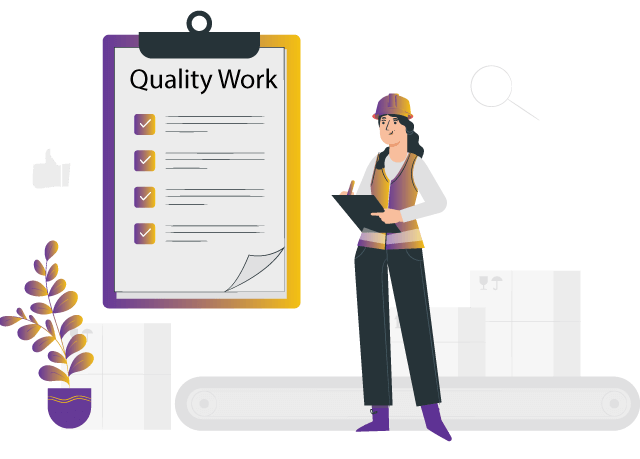 Solution
The Blind Side Movie Evaluation
Introduction
What if we were all born sufficiently of our talents that we have to rise to the occasion to be great? I think that kind of life would not be an enjoyable one. We want credit for our struggles to achieve a given goal on many occasions. However, to attain greatness, we often need support from other superior parties or inferior parties; we need support (Scott n.p). The struggles and the support roll down to the movie "The Blind Side," which elaborates how the gentleman "Michael Oher" rose to the occasion for greatness despite coming from a low-income family that could hardly afford a thing or two. Michael was a black American homeless teenager whose father was not present, and his mother was a drug addict. Michael had to be put up in several foster homes for survival, some of which he ran out of. In the long run, we see Michael become a critical element on the football team as he becomes excellent, too (Scott n.p). The paper below presents some of the vital elements needed to succeed by reviewing the information provided in the movie "The Blind Side."
Belief and development of the relationship between the individuals who believe in us are some of the significant factors in the achievement of individual goals and objectives. Michael had been in several foster families, and Leigh Ann finds him alone on the road. Despite the friends' numerous objections and mockery, Leigh Ann believes in Michael's ability and decides to make him part of the family (Zakarin n.p). According to Leigh, Michael presented great potential in his football and decided that the family could do all to ensure that Michael exploited the possibilities. The struggle to make Michael even leads to the compromise of Leigh's family, which is a scarce attribute. The nature of life is that most individuals do not have issues that compromise the state of their families; however, the case is different for Leigh's family (Zakarin n.p). In the long run, Michael is enrolled at the school where the school coach makes very remarkable comments concerning Michael, indicating that he can be a professional, and he is even nicknamed the "Big Mike" with his friends. The belief that Michael had the potential and the strong relations eventually led to his recognition as a pro of the game.
Support is also a critical component in determining an individual's orientation toward success. Michael came from an impoverished family with poor parental coordination. His mother was a drug addict, while he did not have his father. In addition, Michael was black, and the events unfolded at a time when racism and treatment based on ethnic differences were at their peak in the United States. Due to several mistreatments, Michael had to escape from several foster homes, translating to limited skills that could land him a job. Leigh Anne then adopted Michael and sought all the legal papers to ensure he was completely a family member. Due to inadequacy in Michael's skills, a personal tutor is employed to take Michael through his studies and raise his GPA to 2.5 to secure him a college (Zakarin n.p). Through the help of a personal tutor, Michael had the chance to raise his GPA, which attracted scholarships from several colleges, including his Misisipi. It was at the college that the doors started opening since he was identified to be a serious "athlete" with serious potential. Therefore, through the support from Leigh, Michael is on the verge of accomplishment in his career.
Love and family are also critical in attaining our objectives and goals. Family does not mean the blood-related family, but the environment that we thrive in is the family. Harsh and unsupportive families present poor results, while cooperative and consolidative families present the best in us. In the initial stages of the movie, Michael lived in poverty, and the foster home conditions and mistreatments were unbearable. He was not loved either in the previous homes (Jakob 80). In the initial phase, Michael had no access to opportunities that his peers' other friends had and did not see any good in himself. The situation, however, changes after he arrives in the Leigh family. The situation is bearable in Leigh's family, and the family is accommodative. He is even welcomed and encouraged to do better in his career. He is enrolled in a school in this family, and a personal tutor was employed after his poor academic progress. As a result, he significantly improves and even has chances for scholarships. Were it not for the love and the "family" mentality in Leigh's family, Michael would not have realized his full potential, and who knows, he would not have made any step towards his professional career (Jakob 84). Therefore, love and family are critical in attaining an individual's objectives.
Conclusion
It is not where we are born that decides our fate towards being better, but the drive, determination, family, support, and the environment we grow in. Michael, the main character in the movie, comes from a low-income family without a father figure and a drug-abusing mother but achieves his target. The family of Leigh loves and presents an effective environment, and without a doubt, he achieves this. The family also decided to provide him with full support, which has proved effective in attaining his objectives.
Work Cited
Jakob, Juvrianto Chrissunday. "Analysis of American Slang in the Movie "The Blind Side." Journal of English Education Studies, vol. 1, no. 2, 7 Nov. 2018, pp. 79–85, 10.30653/005.201812.18.
Scott, A. O. "Steamrolling over Life's Obstacles with Family as Cheerleaders." The New York Times, 20 Nov. 2009, www.nytimes.com/2009/11/20/movies/20blindside.html?_r=0. Accessed 19 Sept. 2021.
Zakarin, Jordan. "The True Story of Michael Oher and "the Blind Side." Biography, 11 Feb. 2021, www.biography.com/news/the-blind-side-true-story-Michael-Oher.
Grab the best

Academic Assistance

with just one click
Our team of

experienced writers
FREE

samples of completed work
Our custom academic writing service has a library of past work done. Browse our library of samples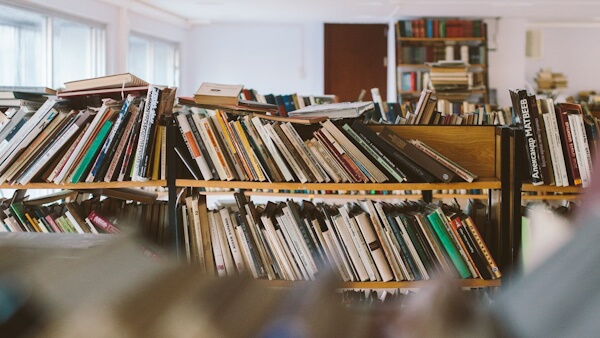 Find the right expert among 500+

We hire Gradewriters writers from different fields, thoroughly check their credentials, and put them through trials.

View all writers
Tough Essay Due? Hire Tough Essay Writers!
We have subject matter experts ready 24/7 to tackle your specific tasks and deliver them ON TIME, ready to hand in. Our writers have advanced degrees, and they know exactly what's required to get you the best possible grade.
Find the right expert among 500+
We hire Gradewriters writers from different fields, thoroughly check their credentials, and put them through trials.
View all writers