Amerijet International Airlines: Porter's Five Forces
Question
Please do Porter's five forces that are highlighted in blue in Outline.
Based on your Trade Project Outline, choose an article that is at least 5 pages long but not so long that you don't want to read it. Be sure to collaborate with your partner so you can discuss which direction you are going. More importantly, make sure you don't do the same article. The idea is to have several citations to work with.
1. criterion is linked to a Learning Outcome Provide Full Citation: Using the APA style guide, please provide the full citation for the resource used.
2. criterion is linked to a Learning Outcome Give 2-3 sentences describing the main topic of the article. After reading your article, give a brief description (2-3 sentences) of what your annotated bibliography is about.
3. Give 5 Highlights of the article: In your own words, provide 5 highlights of the article clearly explaining the concept and its relevance to the research. Please be comprehensive so that you can use this to your Trade Research Project.
a.
b.
c.
d.
e.
4. In your own words, clearly state the situations, challenges or problems so that you can clearly identify and analyze it.
5. In your own words, discuss the situation, challenge or problem. If possible, identify key stakeholders, locations, specific items that would help you find clarity.
6. Give a conclusion.
Top level essay Service
Our professional unemployed professors are waiting for your signal to offer you the best academic writing service you so deserve.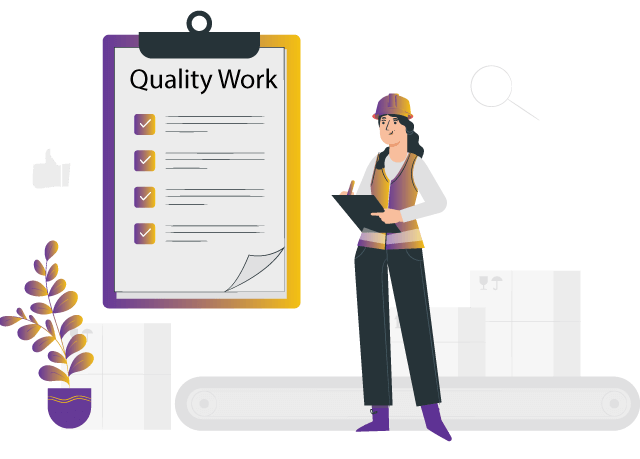 Solution
Amerijet International Airlines: Porter's Five Forces
Amerijet International Airlines has remained competitive since its inception in 1974 by David Basset. Six B757 freighters were added to the airline's fleet in 2020 as part of the airline's comprehensive development and modernization strategy. The company operates a dedicated freighter fleet from its principal hub at Miami International Airport to numerous locations throughout Mexico, Europe, Central America, and the Caribbean. In addition, it has nearly 45 years of expertise in the airline sector. As a result, this study will discuss Porter's five forces in relation to Amerijet International Airlines.
Rivalry Organization
Amerijet International has been, for the past four decades, moving freight by multiple methods not only in America but by other means. Although the company offers essential services to its consumers, it still experiences rivals in the market. From the analysis of airlines in the United States, it is significant that within the airline industry, the intense competitive rivalry for a number of reasons, such as low-cost carriers, tight regulations, and high operating expenses within the industry. Organizations such as allied aviation, interGlobe Air Transport Limited, and Emirates SkyCargo, among other newcomers in the airline industry, have been competitive rivals of Amerijet International (Adamkasi, 2021). In what seems to be a strategy to remain competitive in the market over rivalry organizations, Amerijet airline decided to offer a diverse range of ocean, air, and a multitude of land services to facilitate the need of its consumers to travel. Although Amerijet has been changing its market strategy to remain relevant, the low-cost carrier's rivalry has resulted in the airline sector being competitive with Amerijet across the globe.
New Market Entry
The new market's entry greatly impacts Amerijet International Airlines because the company needs huge capital investment to enter the market. This means that Amerijet will face tremendous barriers such as high start costs and regulations when entering a new market. The strict regulations in the high airline industry that include significant passenger safety and well-being protection can be extremely costly for the company when entering a new market. But compared to other airline companies, Amerijet International Airlines' brand name is likely to give it a productivity advantage when entering the new market. Another barrier that the company will experience when entering the new market is that it will need a high infusion of capital, indicating that the dimension of entering the new market for the airline industry like Amerijet is quite high (Damian Brett, 2022). Given that Amerijet needs to expand its business market, there is a need to embrace the low-cost carriers' business model as that will make it enter the new market and maintain its competitive advantage. Also, apart from that, the company can make its services more unique than its competitors in the market. For instance, recently, Amerijet has begun operating on the SmartKargo platform, which is essential when entering a new market as it will help serve the consumers' time.
Substitute Players
The airline industry in the United States has been not mostly at threat from substitutes compared to the developing world. In most cases, clients rarely use train buses or trains for travel, as they do in the United States. This indicates that in the U.S, flying is a natural phenomenon for consumers; thus, there is a minimal impact of substitutes effect. Although there are limited substitute players for Amerijet International Airlines, Bally cargo substitutes the company because it only transports goods via passenger aircraft. Furthermore, it is clear that Bally Cargo limits the company to get more passenger because of the time because security standards and checks for passengers and cargo takes time. In addition, the shipping cargo can be first and cheap, thus acting as a substitute player to the Amerijet, something that will make the company record low returns on investment.
Suppliers
From the analysis of Amerijet International Airlines, the power of suppliers in the airline industry is significant because the three inputs that airlines use, such as aircraft, labor, and fuel, are all affected by the external environment. For example, the fluctuation in the price of fuel has because of geopolitical and other factors has been affecting Amerijet airline. Therefore, with the increase in the price of fuel, the airline company needed to increase the airline fees in order to remain profitable. But in the past years, Miami-based Amerijet has been changing its fuel surcharge calculation method to an indexed model (Adamkasi, 2021). The reason for doing this by the company is to ensure that Amerijet maintains its airline fee as that will make it maintain its consumers in the market. But given the power of suppliers in the airline industry, Amerijet needs to have a significant strategy that will make it remain consistent with its airline fee to avoid fluctuation in the market, making it lose some of its consumers.
Buyers
With technological advancement, the airline industry has become more competitive as apart from the entry of low-cost carriers into the market, tight regulation has affected the airline industry. Given the proliferation of online ticketing and distribution systems and the entrance of low-cost carriers into the market, Amerijet decided to launch a new cargo platform to ensure its consumers get excellent services. Its service's digital transformation and automation have made Amerijet outshine its competitors such as ABX Air, Kalitta Air, and Cargojet. Also, the partnership with SmartKargo made the company a comprehensive and seamless cargo management solution.
Recommendation
For the company to remain competitive in the market, it is essential to maintain good relationships with its consumers, vendors, and partners. It should also ensure it is innovative to deliver its services to the consumer first, as that would help build a solid relationship based on trust. More importantly, the airline should ensure it maintains its strength of providing multi-modal transportation and logistics sets to maintain its competitiveness in the market.
References
Adamkasi. (2021, June 08). Porter's five (5) Forces - American Airlines Group. Retrieved April 18, 2022, from https://www.porteranalysis.com/porters-five-5-forces-american-airlines-group/
Damian Brett. (2022). Amerijet expansion underway as b757s begin operations. (2022, March 09). Retrieved April 18, 2022, from https://www.aircargonews.net/airlines/freighter-operator/amerijet-expansion-underway-as-b757s-begin-operations

Grab the best

Academic Assistance

with just one click
Our team of

experienced writers
FREE

samples of completed work
Our custom academic writing service has a library of past work done. Browse our library of samples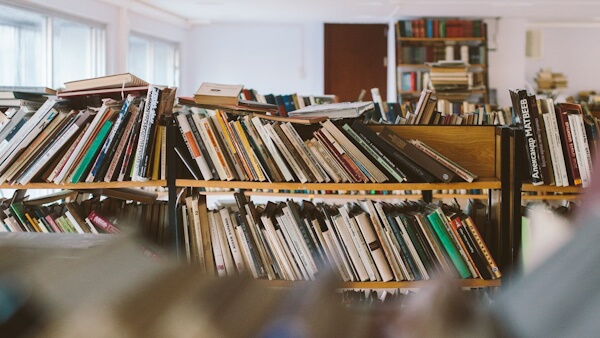 Find the right expert among 500+

We hire Gradewriters writers from different fields, thoroughly check their credentials, and put them through trials.

View all writers
Tough Essay Due? Hire Tough Essay Writers!
We have subject matter experts ready 24/7 to tackle your specific tasks and deliver them ON TIME, ready to hand in. Our writers have advanced degrees, and they know exactly what's required to get you the best possible grade.
Find the right expert among 500+
We hire Gradewriters writers from different fields, thoroughly check their credentials, and put them through trials.
View all writers