Hospitality Sector
Question
Choose an organization - not necessarily your current employer - or choose a sector in which you have an interest. (pick one I dont care)
Answer the questions below.
Identify the changes that this organization or sector may have to implement because of the Covid-19 pandemic, in terms of working practices, customer relationships, and core business models?
Which changes were mandatory, and which did they implement on their own initiative?
Assess which of these changes will be temporary, for the duration of the pandemic, and which may be long lasting?
Why is the human resource management function critical in this context?
book • Palmer, I., Dunford, R., & Buchanan, D. (2021). Managing organizational change: A multiple perspectives approach (4th ed.). McGraw Hill.

Top level essay Service
Our professional unemployed professors are waiting for your signal to offer you the best academic writing service you so deserve.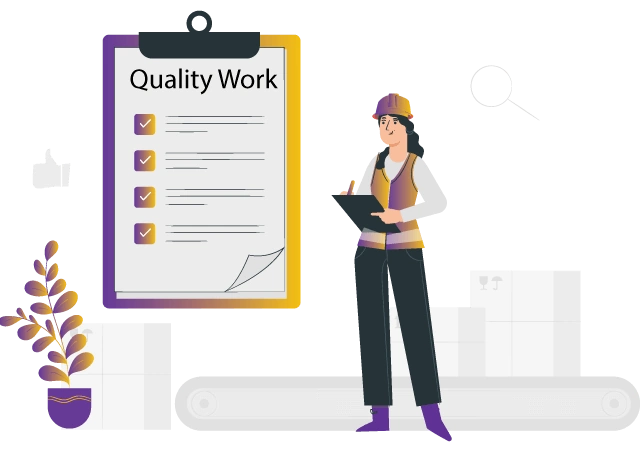 Solution
Hospitality Sector
The hospitality sector was among the most struck sectors during the Covid 19 Pandemic. That is why there is a need for the sector and the management personnel in charge of the different operations of the sector to ensure that they re-strategize to ensure that the businesses and the different operations do not collapse. In regard to the impact, several changes need to be considered, including working practices, Interaction with customers, and the core business models.
Working Practices Because of the pandemic, the hospitality industry has been obliged to develop new working practices that emphasize the protection of its workers and patrons. To minimize the likelihood of infection, measures such as enhanced ventilation, regulations requiring people to wear masks at all times, and routine disinfection of surfaces with high levels of human contact may be implemented (Sturman et al., 2021). It is feasible that hospitality companies must train their workers to work remotely whenever possible, allowing them to complete administrative jobs from their homes.
Interactions with Customers: The pandemic has had a huge impact on how businesses in the hotel industry interact with their customers. Because many of their clients are warier about traveling and eating out in public places, many of those consumers would rather order takeaway or have their food delivered (Palmer et al., 2021). Mobile apps and self-service kiosks are examples of technologies that enable contactless ordering and payment and may need hospitality organizations to make investments in order to remain competitive. Companies may also need to emphasize gaining the trust and continued business of their customers by ensuring that their businesses are both secure and clean.
Core Business Models: the epidemic caused many enterprises in the hotel industry to have their basic business models severely impacted. For instance, to attract consumers interested in booking extended stays rather than weeklong getaways, hotels may need to adjust the services and amenities they provide (Baker et al., 2021). It is possible that restaurants may need to increase the number of seats available outside and emphasize takeaway and delivery services rather than traditional dining experiences. To maintain its competitive edge in an ever-evolving market and to guarantee the safety of both staff and guests, the hotel industry must take rapid steps to adjust to the modifications imposed by COVID-19.
Policies requiring mask use and frequent disinfection of frequently touched areas were among the new requirements. On their initiative, several hotels and restaurants have improved their establishments' ventilation systems, adopted new methods of remote staffing, and included new payment and ordering systems that do not require customers to hand over their credit cards (Palmer et al., 2021). Some short-term effects on the hospitality industry include mandatory mask-wearing policies and improved sanitation practices in response to the pandemic, while other changes, such as an increase in the use of contactless technologies and the addition of more outdoor seating, may have a longer-term impact.
Due to its responsibility for establishing and enforcing new processes and policies that prioritize the protection of workers and clients, human resource management plays a significant role in this environment. Human resource managers are in charge of ensuring that their staff members are adequately aware of the new processes and have access to the PPE they need to perform their tasks safely (Hasan et al., 2021). Human resource managers have additional responsibilities to ensure the smooth implementation of new work practices, such as remote work, without a dip in productivity or morale. HR professionals in the hotel industry needed to take measures to retain their most valuable employees despite the current climate of uncertainty by providing them with the education and training they will need to meet the industry's evolving demands.
The COVID-19 epidemic has forced major adjustments to working procedures, client interactions, and economic structures in the hospitality industry. Some of these changes are transient, but others may affect the sector long-term (Palmer et al., 2021). Human resource management is crucial to implementing new policies and processes, training staff, and maintaining morale and productivity during difficult times. Since it balances safety and cleanliness with customer satisfaction, the sector must adapt and innovate to succeed.
References
Baker, S. R., Bloom, N., Davis, S. J., Kost, K. J., Sammon, M. C., & Viratyosin, T. (2021). The unprecedented stock market reaction to COVID-19. The Review of Asset Pricing Studies, 11(4), 742-758.
Hasan, M. M., Rahman, M. M., & Tarofder, A. K. (2021). Impact of COVID-19 pandemic on hospitality and tourism industry: A review article. Journal of Tourism and Hospitality Management, 9(1), 1-13.
Palmer, I., Dunford, R., & Buchanan, D. (2021). Managing Organizational Change: A Multiple Perspectives Approach (4th ed.). McGraw Hill. https://books.google.co.ke/books?hl=en&lr=&id=ToZvEAAAQBAJ&oi=fnd&pg=PP1&dq=Palmer,+I.,+Dunford,+R.,+%26+Buchanan,+D.+(2021).+Managing+Organizational+Change:+A+Multiple+Perspectives+Approach+(4th+ed.).+McGraw+Hill.&ots=hMMUGlpmGe&sig=4eGZ7LGGP3FcTgktXtNH3D7EILA&redir_esc=y#v=onepage&q&f=false
Sturman, M. C., Huyton, J. R., & Moscardo, G. (2021). Exploring the impact of COVID-19 on hotel human resource management: A perspective article. International Journal of Hospitality Management, 94, 102915.
Grab the best

Academic Assistance

with just one click
Our team of

experienced writers

FREE

samples of completed work
Our custom academic writing service has a library of past work done. Browse our library of samples
View all samples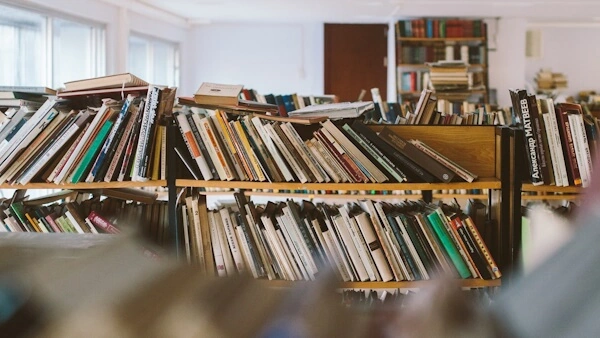 Find the right expert among 500+

We hire Gradewriters writers from different fields, thoroughly check their credentials, and put them through trials.

View all writers
Tough Essay Due? Hire Tough Essay Writers!
We have subject matter experts ready 24/7 to tackle your specific tasks and deliver them ON TIME, ready to hand in. Our writers have advanced degrees, and they know exactly what's required to get you the best possible grade.
Find the right expert among 500+
We hire Gradewriters writers from different fields, thoroughly check their credentials, and put them through trials.
View all writers