PSYCHOSOCIAL Assessment
Question
Conduct a psychosocial assessment ( NARRATIVE FORM) utilizing any of the characters from a movie approved by the professor. There will be some areas of the assessment that you will have to infer as you do not have the ability to actually engage the "client", however, ensure that your inferences are realistic and flow with the movie. THE MOVIE IS NAMED PRECIOUS PLEASE TIE THIS INTO SOCIAL WORK
The areas which must be included in the assessment are as follows:
Basic Information – 10 points
Identifying information
Referral source
Presenting problem
Client description
Background and Current Functioning – 20 points
Family members
Family background
Education
Work history
Religious/Spiritual involvement
Physical capacity
Medical history
Mental health history/psychological functioning
Community/Civic involvement
Extracurricular involvement
Needs
Environmental or psychosocial factors
Strengths, capacities, resources
Assessment and Recommendations – 20 points
Summary
Goals
Recommendations
SCORING- Your responses must be thorough and in full sentences in order to gain maximum points for each section.

Top level essay Service
Our professional unemployed professors are waiting for your signal to offer you the best academic writing service you so deserve.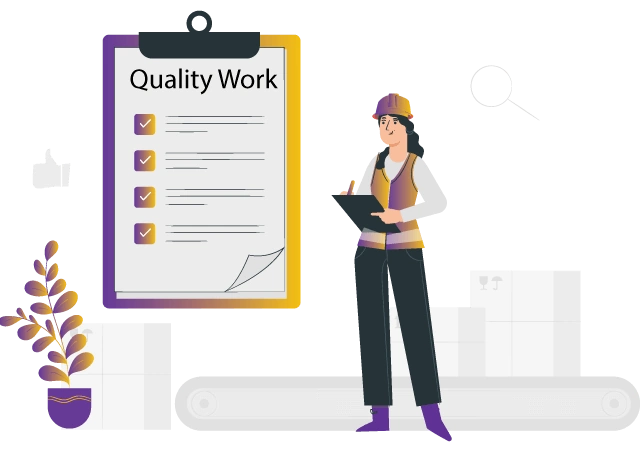 Solution
Psychosocial Assessment
Basic Information
This psychosocial assessment was done by analyzing the character Claireece "Precious" Jones, depicted in the film Precious. The assessment aimed to collect data on approximately Precious' earlier and modern-day performance and her abilities and shortcomings so that guidelines could be made to assist her in resolving her troubles and achieving her targets. This was accomplished through social work.
Precious, currently 16 years old and of African-American descent, was born in the Harlem neighborhood of New York City. When the school discovered she was going to have another child, they told her to talk to the social worker immediately. The school psychologist told the social worker about Precious because the social worker was worried about the student's grades and behavior. She had a history of being physically and sexually assaulted, low self-esteem, and poor social skills. She also had a history of being a victim of child abuse.
Precious missed high school while living in Harlem with her mother, who was physically and emotionally abusive. She has been through unimaginable pain her whole life, from being physically abused by her father to feeling like her mother did not care about her. She was determined to improve and enrolled in a program for pregnant teenagers.
Background and Current Functioning
Mary was just as bad as her husband regarding Precious's physical, mental, and sexual health. Precious lived with her mother, and her daughter, born with Down syndrome, was given the moniker "Mongo." She was her caregiver and advocate. Grandma provided for and tended to Precious' children. Because Precious's father was absent from her lifestyle, her grandma was the only character who could offer her emotional and monetary support.
Precious grew up in a violent, abusive family where her parents often forgot to meet her basic needs and left her alone for long periods. Precious' mother and father overlooked and mistreated her all through this period. During her youth, Precious was emotionally and physically abused by her mom, Mary; Precious' mother was under the influence of alcohol. There was bodily violence, including hitting and striking. Mary and Precious suffered sexual assault as children, with Precious' torture starting with her father when she was very small. The mistreatment of Precious commenced when she was only a younger child. As an advantage, Mary was beyond sexual aggression.
Early in the second grade, Precious started getting help from tutors to help her improve in school. She was a ninth-grader with a negative IQ and serious problems studying and writing. Precious needed to omit many classes due to her pregnancy and her duties as a caregiver for her newborn. Precious' mother constantly opposed her operations, so she had no employment. Precious had approximately nothing non-secular or philosophical. She had trouble with bodily exertion due to her weight problems and hypersensitive reactions. Unluckily, Precious had a history of physical violence and negligence. She additionally struggled with melancholy and had a record of STIs.
Precious's physical, intellectual, and mental abuse as a baby put her at risk of developing PTSD, depression, and anxiety. This tendency stemmed from her past maltreatment. In the neighborhood, Precious was absent from any social and community events. Lamentably, Precious did not participate in any after-faculty occasions. Diverse sources, including spiritual aid, refuge, child care, faculty opportunities, and employment possibilities, were vital to being given to Precious.
Precious no longer had a happy childhood because she grew up in a home with poverty, violence, and a lack of care. These were the instances in which she was raised. She was the primary caregiver for her daughter, whom she lovingly called "Mongo." They lived in a small space with her mother and younger siblings. Destructive influences surrounded Precious; regrettably, she had no tremendous role models to look up to.
Precious possessed a strong will and the determination to make her existence better. Even though she had difficulty analyzing and writing, she continued her training. This demonstrated her dedication. A sturdy bond existed between Precious and her grandmother, who lent her the emotional support she needed and cared for Precious' daughter, who went by the name "Mongo." Similarly, she was supported by a social worker who guided her through this brutal state of affairs.
Assessment and Recommendations
16-year-old Precious experienced both psychological suffering and physical violence. She had difficulties since she had issues reading and writing. Along with physical health issues, Precious also struggled with mental health issues, including anxiety, despair, and PTSD (PTSD). She worked on her academic goals as a result of these issues. Precious raised her first kid, who was given the nickname "Mongo," despite expecting her second child. She needs help with her faith, housing, childcare services, educational options, and work chances.
Precious had been through a lot, and her depression and fear were symptoms that needed to be addressed for her well-being. She wanted to improve her already great life and purposeful skills, so it was vital to deal with her worries about her mental health. It could be more accessible for Precious to revel in her pregnancy and modify her new function as a mother. Precious expected a baby; she needed help earlier than, throughout, and after the birth. Precious was required to drop out of school when she became pregnant. Still, she had expressed interest in persevering with her education and working, so it was the social worker's responsibility to help her reap these dreams. Precious needed help establishing contact with neighborhood aid agencies. Her circle of relatives could most effectively provide her with much assistance, so she needed some guidance in connecting with the community's numerous help structures.
Precious had a history of hysteria and depression, so an expert in mental health could be asked to evaluate and treat her. She needed to meet with a doctor or other medical professional who could give her prenatal care and emotional support. We should tell Precious to sign up for a GED program or other vocational education guides to help her get a job. A case supervisor should be connected with her to help her gain access to neighborhood facilities and services. These networks can get admission to housing, daycare, and monetary assistance.
Grab the best

Academic Assistance

with just one click
Our team of

experienced writers

FREE

samples of completed work
Our custom academic writing service has a library of past work done. Browse our library of samples
View all samples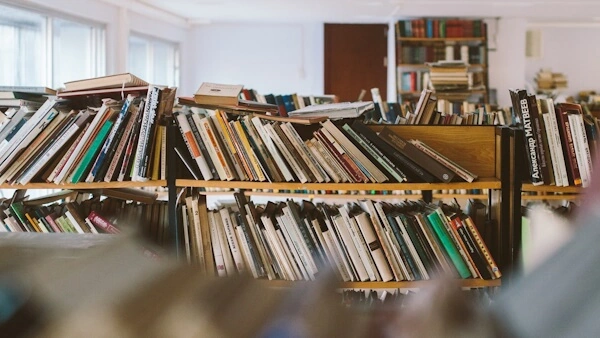 Find the right expert among 500+

We hire Gradewriters writers from different fields, thoroughly check their credentials, and put them through trials.

View all writers
Tough Essay Due? Hire Tough Essay Writers!
We have subject matter experts ready 24/7 to tackle your specific tasks and deliver them ON TIME, ready to hand in. Our writers have advanced degrees, and they know exactly what's required to get you the best possible grade.
Find the right expert among 500+
We hire Gradewriters writers from different fields, thoroughly check their credentials, and put them through trials.
View all writers