Immigration Reform
Question
Despite the careful and tedious process of rulemaking, there is always going to be someone who is unhappy with the regulation in its entirety. Accordingly, the door is always open for reform; a chance to improve the regulation by altering it, or by somehow correcting perceived errors. In essence, reform will change the condition of the current administrative law. Can you reflect on the number of times that this has happened recently? Is it easier to reform that which is flawed, or is it better to just start from the beginning?
In preparation for this Assignment, select one of the following situations:
1.You are an appointed member of the White House Special Council staff.
2. You are an international analyst (outside of the United States).
To complete the Assignment:
In the role you selected, draft a 3- to 4-page on an immigration reform, economic trade, environmental, or human trafficking proposal regarding a rule that the president or nation is seeking to change.
Your proposal should include the Bluebook citation of the rule the president or the nation is seeking to reform, as well as a persuasive argument for the need for reform of the rule.
Support your position using a minimum of 4 scholarly resources.
Top level essay Service
Our professional unemployed professors are waiting for your signal to offer you the best academic writing service you so deserve.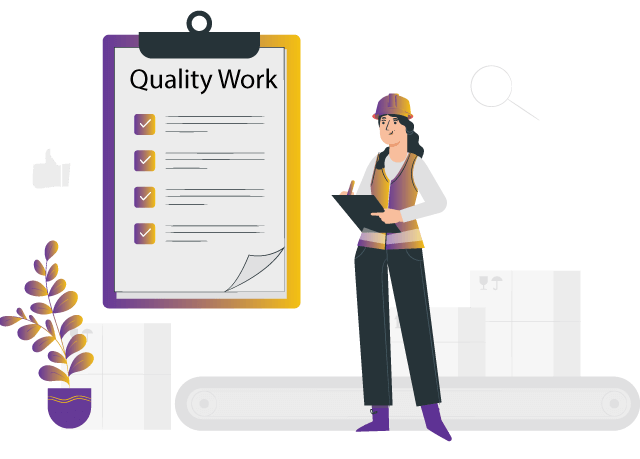 Solution
Immigration Reform
The issue of immigration is one of the most contentious in the current political climate in the United States. Over the years, leaders of all governments and policymakers have assessed the economic, security, and humanitarian implications of immigration. Congress, the constitutionally required legislative body, has struggled to adopt significant immigration legislation. Significant decisions on immigration have been executed by the administration, with the court having an essential role in establishing their legality and constitutionality. For immigration reform in the United States, this idea serves as a framework. Immigrants who have been in the country illegally for a long time should be allowed to earn their way to citizenship via an earned path. Therefore, the Immigration Reform Bill under US Citizenship Act 2022 is a contentious bill that needs to be passed to solve the citizenship menace in United States
In an effective immigration agency, there can never be more than 11 million illegal immigrants. Undocumented immigrants should be able to apply for temporary legal status and then apply for citizenship after working in the US for several years and meeting criminal and national security conditions. Immigrant integration is hindered if newcomers are required to work for at least seven years before applying for citizenship (Loweree & Reichlin-Melnick, 2021). People in the West believe that citizenship should be acquired rather than a right. As a result, it is more difficult to get but simpler to lose one's gained citizenship. The law should check at reducing the number of illegal immigrants and eradicate neoliberal explanations that lead to the idea that citizenship is a luxury rather than a privilege. It is necessary to put in place the process of acquiring citizenship (Sheridan n.d). An important distinction is that these processes aim not to expedite the naturalization process for newcomers but rather to promote equity and justice for everyone.
Following a period of five years in a temporary status, individuals would be entitled to apply for a green card and then gain citizenship three years later providing they cleared verification process and paid their taxes (Bhargava, 2021). Having a diversified population has helped the United States much. Creative and innovative thinking, entrepreneurship, and the creation of new markets are all fostered by diversity. As a result of embracing diversity as part of immigration reforms, the United States now has a population more varied than any other country. Immigrants worldwide are likely to boost economic activity, desire, and a wide range of viewpoints and behaviors provided routes are created to assist their arrival (Bhargava, 2021). As the US has an unsurpassed competitive advantage in a fast globalizing economy, the adoption of diversity-stifling policies, such as a return to the quota system of immigration that was extensively used in the 1920s, should be considered retrogressive.
It is vital to provide legal documents to immigrants to keep families together. Families might be torn apart if deportations are used against illegal immigrants who have children born here in the United States. Deportation, after all, is not a logical option since it would result in significant economic losses due to the exodus of labor. According to current financial projections, immigrant workers make up 4.6 percent of the workforce in the United States (Ries, 2020). In addition, illegal workers provide a market for American products and services by paying billions of dollars in taxes each year. When dealing with the problem of unauthorized immigrants, some form of amnesty is necessary. To achieve this goal, the United States should expedite the documentation of immigrants who qualify for legal status based on familial links, particularly those who have met the wait time criterion (Wroe, 2022). Illegal immigrants whose relatives are American citizens should be treated the same way. Temporary worker visas should be offered to working immigrants who may have difficulty completing legal family requirements. Immigrants' social and economic needs must be considered while implementing these policies, which may be reasonable and fair. Current illegal immigrants should be eligible for social benefits until the issuance of proper papers.
Deferred Action for Childhood Arrivals (DACA) protections, a group known as "Dreamers," who came to United States unlawfully as children, farmworkers and persons with Temporary Protected Status may apply immediately for a green card provided they satisfy particular standards. In order to become a citizen, they would need to wait three years.US Citizens need to address issues that foster nativism and anti-immigration sentiments to reap the advantages of diversity. Immigrants should be tested for their abilities to find work upon arrival. Immigrant workers need to be evaluated to ensure they are valuable assets to the American workforce (WEISHAR n.d). Nationalist sentiment is lessened by giving preference to immigrants who work in fields that Americans are less interested in. Although such a procedure might be seen as discriminatory, it is necessary to protect domestic employees from the fierce competition they face from foreign labor. Economic contributors, immigrants should not compete with each other in the labor market but instead be seen as complementary (Bhargava, 2021). An immigrant's potential contribution to the economy may be assessed via an admission exam.
Finally, Congress has failed the country by failing to enact strong immigration laws. Illegal immigrants have increased as a result. However, they threaten national and international security, even if they bring economic benefits. Reforms in immigration are required if the concerns of the US and those seeking opportunity are to be furthered. For immigration reform, affirming diversity, providing proof of employability, creating access to citizenship, and maintaining family unity is critical.

References
Bhargava, D. (2021, September). Social Democracy or Fortress Democracy? A Twenty-First Century Immigration Plan. In New Labor Forum (Vol. 30, No. 3, pp. 8-18). Sage CA: Los Angeles, CA: SAGE Publications. Retrieved April 17, 2022 from https://doi.org/10.1177/10957960211036021
Loweree, J., & Reichlin-Melnick, A. (2021). Tracking the Biden agenda on legal immigration in the first 100 days. Retrieved April 17, 2022 from https://immigrationstrategies.issuelab.org/resources/38817/38817.pdf
Ries, L. (2020). President Trump and Joe Biden: Comparing Immigration Policies. Backgrounder, Center for Technology Policy, the Heritage Foundation, 3547. Retrieved April 17, 2022 from https://www.heritage.org/sites/default/files/2020-10/BG3547.pdf
Sheridan, M. B. IMMIGRATION AND MIGRATION. DOI: Retrieved April 17, 2022 from https://doi.org/10.1017/ajil.2021.15
WEISHAR, S. IMMIGRATION REFORM AT LAST? Retrieved April 17, 2022 from https://jsri.loyno.edu/sites/loyno.edu.jsri/files/JSRI%20Newsletter%20Spring%202021_Weishar.pdf
Wroe, A. (2022). Immigration Policy. In Developments in American Politics 9 (pp. 207-230). Palgrave Macmillan, Cham. Retrieved April 17, 2022 from https://doi.org/10.1007/978-3-030-89740-6_13
Grab the best

Academic Assistance

with just one click
Our team of

experienced writers
FREE

samples of completed work
Our custom academic writing service has a library of past work done. Browse our library of samples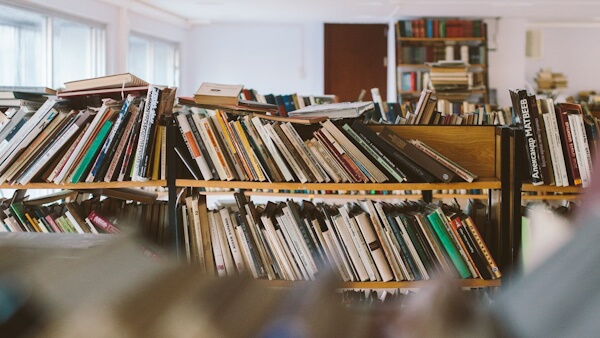 Find the right expert among 500+

We hire Gradewriters writers from different fields, thoroughly check their credentials, and put them through trials.

View all writers
Tough Essay Due? Hire Tough Essay Writers!
We have subject matter experts ready 24/7 to tackle your specific tasks and deliver them ON TIME, ready to hand in. Our writers have advanced degrees, and they know exactly what's required to get you the best possible grade.
Find the right expert among 500+
We hire Gradewriters writers from different fields, thoroughly check their credentials, and put them through trials.
View all writers