Contract Law Assignment
Question
For this Module 1 SLP assignment, please read the Scenario and complete the Assignment Elements:
Your friend, Stacy T., a mother of two grade schoolers, has decided to take the next step and open a bakery business. People have been praising her gluten-free organic blueberry muffins for years, and Stacy has been researching how to set up a mail order muffin business on the internet. In a nearby industrial park, Stacy has rented a small commercial kitchen that was set up from scratch by another aspiring baker/entrepreneur who decided to call it quits.
Stacy lives in a region known for the special taste and quality of locally grown blueberries, which is one of the reasons her blueberry muffins are so renowned among friends and acquaintances. Stacy buys her organic blueberries by the quart from a local grower, Woody M., who inherited his blueberry producing acreage from an uncle.
Now that Stacy has decided to pursue her mail-order gluten-free organic blueberry muffin business for real, she appreciates that she needs to secure her supply of the organic blueberries that make her product so special.
Assignment Elements:
Carefully review the background readings that cover the main elements of a contract. Then, write a 2-page contract (excluding title and references pages), specifying an agreement between Stacy and Woody regarding the purchase of blueberries. Note that Stacy does not want to be a business partner with Woody and does not want to hire Woody. She only wants to purchase the blueberries he grows.
Include the main elements of a simple contract specified in the background readings. Do not copy a template contract from the internet or elsewhere. Keeping it simple and in your own words is better for the purposes of this assignment.
In addition to the short contract, include a few paragraphs at the end explaining which background readings you consulted for your contract and how you used these readings to decide what to include in your contract.
SLP Assignment Expectations
The minimum length requirement for the Module 1 SLP assignment is 2 full pages (excluding title and reference pages). The 2 full pages will include an introduction, a body of work (supported with a minimum of two scholarly sources), a conclusion, and a References page (see APA 7 template).
Provide a minimum of at least 2 scholarly sources using APA Style.
Provide an APA-formatted title page and use the APA 7th Assignment Template.
Proofread your work!
Upload your paper to the SLP 1 Dropbox before the assignment due date.
Also, see the help resource sites below for APA help and student support:
Student Support Resources
Trident's Introduction to APA
Understanding Plagiarism
Grading Note:
At Trident University International, rubrics are used for grading. These rubrics specify the points available for each component of an assignment. Points are earned based on the level of the work submitted. The rubric in the SLP Dropbox is used for this SLP assignment.
Top level essay Service
Our professional unemployed professors are waiting for your signal to offer you the best academic writing service you so deserve.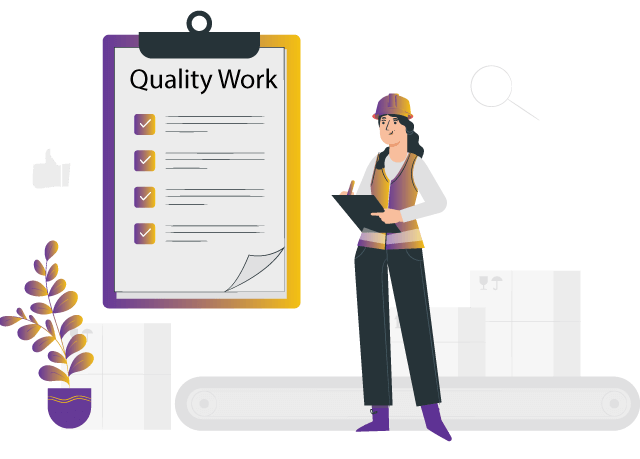 Solution
Contract Law Assignment
A contract, in most instances, is defined as an oral or written agreement that is entitled to create a legal binding between individuals or two parties. It is an agreement that helps institutions, businesses, and individuals exchange services or goods enforceable by law (Bonner, 2020). This was the case between Stacy and Wood M, who entered into a buying and selling contract until the specified period. In this case, Wood M is a supplier to Stay who will use the products supplied to her in gluten-free blueberries muffins. Given that the two need the services of each other, they need to have a contract so that Stacy can secure a supply of blueberries which would like to explain how it will take place.
From the case analysis, Stacy and Wood M. need to go into a contract that will make their business succeed. Given that it is an agreement, it should have the beginning date, and the period it should take until the termination date. Stacy needs to have a contract with Wood M even though she wants to hire Wood to ensure specific terms of their agreement are fulfilled (Joseph, 2017). The contract should follow specific terms put in place between the parties. For instance, Stacy will have to buy organic blueberries from a local grower, Wood M, until the specified date of their contract. This means that the two parties will have to work based on their contract, as going against it will break the bridge of their agreement.
Simple Contract
Wood M. and Stacy will enter the contract agreement on a specified date until the individuals' termination date is agreed upon. For this case, they would be specific terms on this agreement as follows:
· Given that this contract will take some time before being terminated, Stacy will buy organic blueberries from Wood M, a local grower, until the date of the contract end.
· Another important term to be followed is that Stacy should always place his order on time. Placing an order in time will help Stacy meet customers' demand and help Wood M to supply blueberries at a time and specified place.
· Wood M supplied blueberries to Stacy would need to go through quality as that will help avoid inconvenience between the two as Stacy will be satisfied with the quality.
· To assure each party's satisfaction, they should be considered between parties in the contract; the first party convent and agreement should be that before blueberries are delivered to Stacy, some amount of money would have to be paid per order. But if there is quality comprised with the organic in the delivery of blueberries, the second party will be liable as per the contract.
· It means that the second party in the agreement, which is Wood, should accept the amount paid per order and agree that there will be no issue with the quality of blueberries supplied to Stacy, and in case of such instance, he would be liable for breach of their signed agreement (Bonner, 2020).
· Being an agreement between the two parties, the contract will not be modified at any point unless signed and written by both Stacy and Wood. This means that the contract shall be binding upon parties and their successor, and to remain effective, it shall be enforced under state and federal government laws.
----------- -----------
Signature Signature
Printed Name Printed Name
Address Address
Date Date

References
Bonner, M. (2020, September 17). What is a legal contract? Retrieved April 15, 2022, from https://www.thebalancesmb.com/what-is-a-legal-contract-462462
Joseph C. (2017, November 21). What are the terms of a business contract? Retrieved April 15, 2022, from https://smallbusiness.chron.com/terms-business-contract-787.html
Grab the best

Academic Assistance

with just one click
Our team of

experienced writers
FREE

samples of completed work
Our custom academic writing service has a library of past work done. Browse our library of samples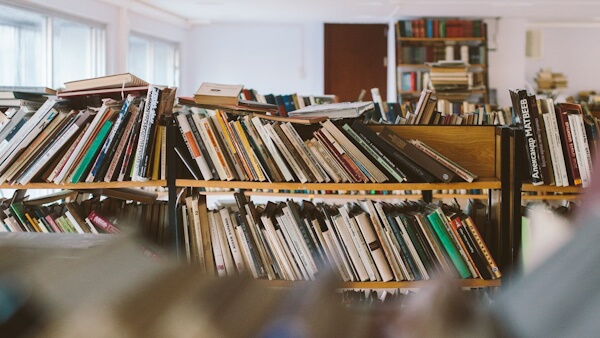 Find the right expert among 500+

We hire Gradewriters writers from different fields, thoroughly check their credentials, and put them through trials.

View all writers
Tough Essay Due? Hire Tough Essay Writers!
We have subject matter experts ready 24/7 to tackle your specific tasks and deliver them ON TIME, ready to hand in. Our writers have advanced degrees, and they know exactly what's required to get you the best possible grade.
Find the right expert among 500+
We hire Gradewriters writers from different fields, thoroughly check their credentials, and put them through trials.
View all writers