Infancy Developmental Assessment
Question
Developmental Assessment in Infancy
The infant stage childhood is defined as those between 0-2 years. Children in this stage experience physical growth and development going through multiple key milestones, expand their cognitive skills, and exhibit emotional and psychological attachment styles and connections. Given that continual research in the area of early childhood development has shown that infancy is not just about surviving, but thriving, it is important for a human service professional to be aware of the different environmental influences that can impact children in this life stage. Being aware of these influences and understanding what protective factors are needed to assist with healthy development, and what risk factors may cause complications, is beneficial to knowing what interventions and supports to offer both the child and the caregiver.
To prepare for this assignment, begin by reading the case study below. Reflect on the influences in Max's environment that the human service professional needs to consider in relation to the developmental stage of infancy, taking into consideration the biopsychosocial perspective.
Case Study
Max is a 2-year-old boy who currently lives with his mother Mary and maternal grandparents, given that Mary was 16 years old when he was born, and living with her parents at the time. Max's biological father is not involved in a relationship with Max. He does occasionally see Max as they all live in the same town, but he does not make any effort to visit Max or provide financial support.
Mary did not know that she was pregnant for the first three months of her pregnancy. During this time Mary reports that she did drink and smoke cigarettes on the weekends when she was partying with her friends. It was only after she started becoming ill and went to the doctor that she realized she was pregnant. Mary reported not drinking any alcohol or smoking for the rest of her pregnancy. However, she does state that once Max was born, she has gone back to drinking alcohol and smoking cigarettes on occasion when she can get some time with her friends to help her relax.
Max was born eight weeks premature and spent three weeks in the NICU at the hospital due to insufficient lung development. Since his release he has had frequent trips to the doctor for upper respiratory issues and has been diagnosed with reactive airway disorder. Due to this diagnosis Max needs albuterol treatment with a nebulizer a minimum of 2x/day and occasional steroids. At his recent two-year checkup he was noted as being underweight, and did not appear to be vocal. Mary reports that he does not say a lot at home either, although he does seem to understand and respond to things she says based on his actions.
Given that Mary is still working to complete her GED, and is also the main caregiver for her son, she works about 16 hours a week at a local restaurant as a waitress, therefore she uses Medicaid to help pay for healthcare for Max. Mary's parents have allowed her and Max to continue to live with them as long as Mary works toward getting her GED and maintains her job. They do help provide childcare when she is at work or taking her GED classes.
Given Max's health issues he does not have a lot of social interaction with other children his age. His contact is mainly limited to Mary and her parents. Her parents do try to play with Max and provide a variety of learning activities. Mary states that she is very busy with work and studying for her GED and does not always have time to interact with Max when he wants to play, and he often will scream and cry when people leave the room and he is left alone to play. He does not sleep through the night, and at least 2x/week wakes up screaming in the middle of the night. Mary reports that he often sleeps in her bed with her so she can get some sleep as well. He also has not been eating well lately, pushing food away.
Assignment Directions
For this assignment, use the case study above and the Unit 4 Assignment Template to write a paper that discusses how various environmental factors influence the client's behavior within the developmental stage of infancy (0-2 years).
Please respond to the following:
Identify three relevant diagnoses, problems, or issues described in the case study that are affecting Max.
Considering the biopsychosocial theory, discuss what factors are relevant to consider when working with a client who is in the developmental stage of infancy.
Based on each of the three issues you identified in the first bullet, identify a minimum of three specific services and/or interventions that could be provided by a human service professional to assist Max and explain how each service and/or intervention is helpful to the client.
Discuss how you would evaluate whether each of the three services and/or interventions that you suggested were effective for this client. Your assignment should be a 2–3-page expository essay, not including the title and reference pages, and should include the following elements:
Title page: Provide your name, title of assignment, course and section number, and date.
Body: Answer all the questions in complete sentences and paragraphs.
The assignment must be written in Standard English and demonstrate superior organization, including a highly developed viewpoint and purpose that is clearly established and sustained. The communication of your thoughts must be highly ordered, logical, and unified, displaying exceptional content, organization, style, and mechanics (including the use of correct grammar, punctuation, and sentence structure).
Your responses should reflect professional writing standards, using proper tone and language. The writing and writing style should be correct and accurate, and reflect knowledge of human behavior and the environment.
Reference page: Sources listed in APA format.
Include a minimum of four sources to support your responses and conclusions. One should be your text and the others should be for each of your three recommended services and/or interventions.
Use Arial or Times New Roman 12-point font, double-spaced and left aligned.
Use standard 1" margins on all sides.
Use current APA formatting and citation style.
If you need assistance with APA style, please visit Academic Writer.
Please used template that was uploaded.

Top level essay Service
Our professional unemployed professors are waiting for your signal to offer you the best academic writing service you so deserve.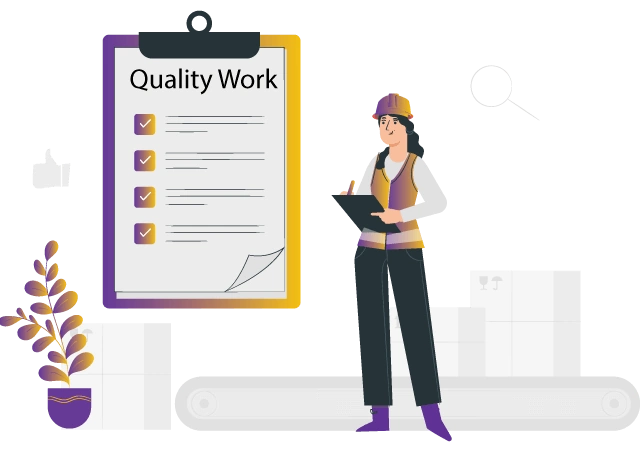 Solution
Infancy Developmental Assessment
Three pertinent diagnoses, concerns, or problems that influence Max as reported in the case study
In Mary's case, Max was born at the age of 16 and lived with his parents. There is no romantic connection between Max and his biological father. For the first three months of her pregnancy, Mary was unaware that she was pregnant. Throughout that period, Mary claims to have engaged in binge drinking and smoking cigarettes with her friends on the weekends (Developmental Assessment in the Infancy case study). As a result of his shortened gestational period, Max was delivered eight weeks early and required three weeks of intensive care in the NICU. Because of the respiratory troubles that plague him since his discharge, he has been identified with reactive airway disorder. Because of this condition, Max requires albuterol nebulizer therapy at least twice a day and occasionally steroids.
When working with a client who is still in the early stages of development, the biopsychosocial theory explains what aspects need to be considered
According to the biopsychosocial paradigm, biological, behavioral, and social factors are all considered to play a role in health and illness (cultural influences, family relationships, social support). The biopsychosocial model has been adopted by most medical practitioners, who believe that mental health is affected by three key areas: Inorganic damage When it comes to interacting with others (Lei et al., 2018). Psychologists and other psychiatric health professionals' benefit from a biopsychosocial examination because it helps them better comprehend their clients' subjective opinions. Therapists can diagnose and treat their patients more successfully using biopsychosocial evaluations. As the disease progresses due to a complex interplay of biological, psychological, and social elements (such as mood or personality traits), the biopsychosocial model considers this (cultural, familial, socioeconomic, medical, etc.). Per the biopsychosocial model, each of these three components (biological, psychological, and social) must be intertwined to produce a specific outcome. Consequently, each of these three factors alone cannot produce health or illness. Biological, mental, and social functioning play a significant role in the biopsychosocial model's approach to health.
Identify at least three specialized services and treatments that a human service professional could provide to support Max, and describe how each service and treatment is helpful to the client.
Counselors should reach Max, who is furious, hurt, and humiliated by his father. In the forensic environment, I frequently encounter parent's eager to repair a damaged or alienated parent-child relationship. It's not uncommon for kids to say they'll never see or speak to one of their fathers again. These are not abusive or neglectful parents. They had an excellent connection with the teen before separation or divorce.
Psychosocial therapies to help pregnant women quit smoking can reduce late pregnancy quit rates and low birth weight infants. Counseling, feedback, and incentives seem to work, but the interventions' qualities and context should be carefully addressed. Education and social assistance have a mixed impact.
Reactive airway disorder This usually involves long-term medicine and short-term use of an inhaler to ease symptoms (Chamberlain et al., 2017). The best strategy to lessen symptoms of reactive airway illness is to avoid an irritant. Antihistamines, for example, may assist. Steroid inhalers seem to be the most effective drugs for reducing mucus production and edema. These drugs have many advantages: fewer symptoms and flare-ups. Reduced use of rescue beta-agonists
Explain how you would assess the effectiveness of the three programs or treatments you recommended for this client.
Assure that the goals evaluate the outcome, not the process. For a patient with OCD, one technique to assess therapy effectiveness is to track how often she wipes her hands. The WAI assesses the counselor-client relationship. It includes a client and a counselor form. Both forms are completed just at the end of the session. Assessment methods can influence trustworthiness and provide assessment and accountability. Pregnant women supported in their efforts to quit smoking by psychosocial therapies have a greater chance of giving birth to a baby with low birth weight. Some studies have shown that counseling, positive feedback, and incentives can be useful, but the nature and setting of the interventions need to be carefully examined. Healthcare and social support's impact on health outcomes is not well understood.
Preventing an exacerbation is the best strategy to deal with reactive airway disease. Treatment might be aided in the early stages of the disease if the patient is aware of the circumstances that can cause the disease to flare up (Chamberlain et al., 2017). If you have asthma, it is suggested that you be phenotype to better understand the disease's heterogeneity and tailor your treatment for each patient.
References
Chamberlain, Catherine, et al. "Psychosocial interventions for supporting women to stop smoking in pregnancy." Cochrane database of systematic reviews 2 (2017).
Developmental Assessment in Infancy
Lei, Wei-Te, et al. "The effects of macrolides in children with reactive airway disease: a systematic review and meta-analysis of randomized controlled trials." Drug design, development and therapy 12 (2018): 3825.
Grab the best

Academic Assistance

with just one click
Our team of

experienced writers

FREE

samples of completed work
Our custom academic writing service has a library of past work done. Browse our library of samples
View all samples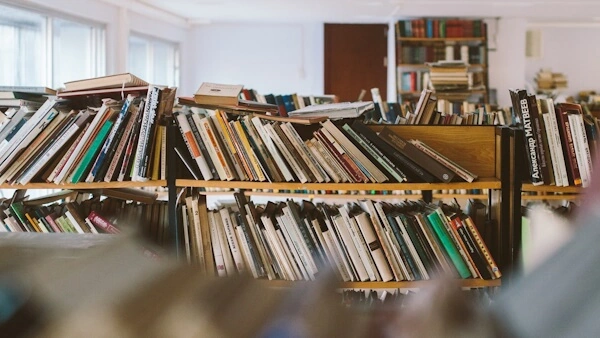 Find the right expert among 500+

We hire Gradewriters writers from different fields, thoroughly check their credentials, and put them through trials.

View all writers
Tough Essay Due? Hire Tough Essay Writers!
We have subject matter experts ready 24/7 to tackle your specific tasks and deliver them ON TIME, ready to hand in. Our writers have advanced degrees, and they know exactly what's required to get you the best possible grade.
Find the right expert among 500+
We hire Gradewriters writers from different fields, thoroughly check their credentials, and put them through trials.
View all writers