Shopping Self-Service System at Carrefour, UAE
Question
SPECIFIC SOFTWARE NEEDED FOR THIS ASSIGNMENT

My topic is: Shopping Self-Service System at Carrefour, UAE, please find the attached pictures and do it.step:2,3,4,5,6

Top level essay Service
Our professional unemployed professors are waiting for your signal to offer you the best academic writing service you so deserve.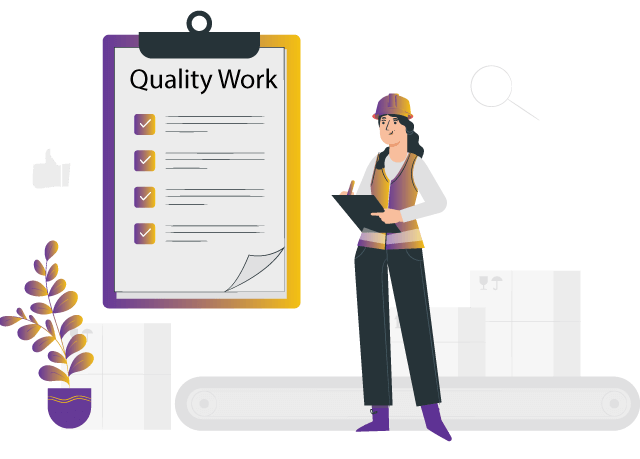 Solution
Shopping Self-Service System at Carrefour, UAE
Question 2: Architecture Drawing
Figure 1: Shopping Self-Service System at Carrefour.
The system designed for this section includes the primary components required to ensure it is functional. It is important that the proposed system is able to have isolated components that can operate independently. Components available cover primary functions expected of the shop and all have subsystems that help run processes at Carrefour. The system architecture diagram is shown in Figure 1 above with components being able to operate as modules. However, they are integrated to the backbone which will represent Carrefour's primary system.
The connection to the backbone linked to the company network will have an Intranet for internal operations and an Extranet for suppliers (Vlosky, Fontenot & Blalock, 2000). All the IT (Information Technology) components on the Extranet will also be isolated from shop operations with limitations being to just the warehouse management system. There should be more InfoSec measures in place to provide additional layers of security to the system. It helps avoid threats and vulnerabilities that may be experienced on the system. Firewalls will be a standard for isolated components to facilitate secure communication(s).
There are nine major components in the proposed system, each serves critical operations in the functionality of the system. The "Master Data Management" module will be dedicated to serve Carrefour and a data warehouse will be implemented in its place. Its connection to the core function, "Shopping Self-Service System at Carrefour, UAE," means it will be integrated to the company's core data backbone. Data flow in the architecture is generalized with connections only showing the links between modules rather than direction of flow. They indicate that the two modules have some level of integration that allow them to communicate and carry out functions as a unit (Buchgeher & Weinreich, 2009).
Connections in the system will only involve direct components with no part mediating links to third connection modules. The core component is what the company will be linked with to facilitate management of the system. It will facilitate both local and remote connections but any functionalities must be approved by the system administrator. The return subsystem will be automated but will require verification and thus human intervention will be required but the rest of the system should function autonomously. Autonomy will be facilitated by in-house integrated IoT capabilities that will integrate artificial intelligence.
It is almost impossible to have absolute autonomy in the system because of the nature of operations. However, a successful system should have all the repetitive operations automated in checkout processes. The goal for the system should be to implement as much automation for the processes as possible (Bitner, Ostrom & Meuter, 2002). It is also important to make the shopping experience more appealing to customers by dropping the inconveniences of shopping in normal stores (Åkesson, Edvardsson & Tronvoll, 2014). The Carrefour Company's system backbone will have a reporting to facilitate efficient operations for shoppers. Monitoring will be crucial to help bolster customer experience and operational effectiveness.
Question 3: Risk Identification
Like every project, this proposed system has been carefully evaluated and a number of technical risks identified. They are associated to either the functionality of the system or errors in the usage of the product and its services. High quality equipment will be integrated as part of the project with focus on the core components at checkout. It is important to have the project risks identified to help in the creation of an effective risk management strategy. A sound plan for the management of risks will help the project team anticipate problems and counter them before they can escalate.
The risk management process involves a number of steps to ensure risks are identified and accurately evaluated. It helps devise optimal risk mitigation strategies. Identification of risks requires anticipation of processes and the possible ways in which things can go wrong (Dinu, 2012). Once this is done, the project team will be able to assess based on the dynamics dictated by the cause of the problems.
It is mostly associated to the threats and vulnerabilities in the shopping processes with a few relating to the environment and setting. The system will be developed with redundancies to help reduce and effectively eliminate downtimes for efficient service delivery. It is impossible to guarantee absolute elimination of threats and vulnerabilities in the system. The anticipated risks in the proposed project are summarized in Table 1.
Table 1: Summary of anticipated risks in the proposed project.
| | | |
| --- | --- | --- |
| Risk ID | Risk Type | Risk Statement |
| R1-Phy | Physical | Theft via switching price tags and failure to scan all items picked while shopping at Carrefour. |
| R2-Tech | Technical | Malfunctions of support equipment for the Internet of Things (IoT) infrastructure that support the shopping experience. |
| R3-Prog | Programmatic | Errors due to failure to distinguish products effectively, especially for the groceries. |
| R4-Sec | Security | Privacy issues, identity theft and use of wrong information when paying for products. |
| R5-Tech | Technical | Lack or inadequacy of personnel to support operations in physical Carrefour locations |
| R6-Tech | Technical | Customer mix-up with machines at checkout causing further confusion and delays. |
| R7-Bus | Business | Change resistance due to lack of familiarity and preference for regular shopping experience found in supported and serviced checkout. |
| R8-UX | User Experience | Reduced interaction between customers and staff which lessens loyalty to a business and feelings of connectedness |
| R9-Op | Operational | Lack or inadequacy of sufficient training for personnel on how to use the system. |
| R10-Op | Operational | Coordination inefficiencies in the artificial intelligence due to lack or inadequacy of training data for AI to learn from. |
Question 4: Risk Register
The risk register table below, Table 2, comprises of the main risks identified Table 1, their category and estimated risk factor. For easier reference, the risks will be identified through their Risk ID which is specific to every risk identified in the previous step. The risk ID will be a substitute of the risk summary. The probability column will be quantified as percentages for an easier understanding and interpretation of the table. The impact will be allocated a 5-point Likert scale to quantify it using a qualitative approach. The five points used to qualify impacts of risks on the system are: Very High, High, Medium, Low and Very Low.
Table 2: The Risk Register (Probabilities and Impacts)
| | | | |
| --- | --- | --- | --- |
| Risk ID | Risk Category | Risk Probability (%) | Impact |
| R1-Phy | Physical | 35 | High |
| R2-Tech | Technical | 27 | Very High |
| R3-Prog | Programmatic | 1 | High |
| R4-Sec | Security | 5 | High |
| R5-Tech | Technical | 3 | Very Low |
| R6-Tech | Technical | 25 | Very High |
| R7-Bus | Business | 13 | High |
| R8-UX | User Experience | 7 | Low |
| R9-Op | Operational | 1 | Very Low |
| R10-Op | Operational | 3 | Low |
Question 5: Risk Analysis Worksheet (RAW)
Risk planning and identification are just parts of risk management. The entire process of risk management ends in the documentation of risks and outcomes after interventions have been initiated. The risks identified in this project are summarized in Table 3. Some risks in projects can be mitigated with minimal intervention, especially those that are expensive to eliminate. In such cases, Carrefour will adopt a model where operations embrace risks and establish a way of co-existing with the risk until it becomes part of operations or goes away on its own. COVID-19 is a classic example of such risks; organizations have devised strategies and models where they operate regardless of the underlying coronavirus pandemic.
The table will include a Risk ID, Risk ID Date, Risk Identifier and a Risk Statement. The risk ID will be different from that in the risks register because it is associated with risks where interventions have already been made and outcomes reached. Risk ID Date will define the date the risk is identified which also marks the date when intervention is initiated. The risk identifier or name refers to the kind of risk successfully managed in the project. Risk statement describes the identified project, i.e., provides details (technical, operational or any other) about associated risk from the risk name column.
Table 3: Risk Analysis Worksheet (RAW)
Risk Analysis Worksheet (RAW): Shopping Self-service System

Carrefour, UAE

Risk ID

Risk ID Date

Risk Identifier

Risk Statement

SSSC-013

23/01/22

Implementing machine learning algorithms.

Initial tests and trials indicated that the IoT infrastructure did not have sufficient training data. More data is needed to train the system using algorithms that are superior and more efficient.

SSSC-017

27/01/22

Clarification of requirements

Provisions defining the operation of IoT components and boundaries are unclear. It is paramount that the infrastructure functions harmoniously in tandem with the system.
Question 6: Failure Mode and Effects Analysis Worksheet (FMEAW)
On the complementary Excel worksheet.
References
Åkesson, M., Edvardsson, B., & Tronvoll, B. (2014). Customer experience from a self-service system perspective. Journal of service management.
Bitner, M. J., Ostrom, A. L., & Meuter, M. L. (2002). Implementing successful self-service technologies. Academy of management perspectives, 16(4), 96-108.
Buchgeher, G., & Weinreich, R. (2009, November). Connecting architecture and implementation. In OTM Confederated International Conferences" On the Move to Meaningful Internet Systems" (pp. 316-326). Springer, Berlin, Heidelberg.
Dinu, A. M. (2012). Modern methods of risk identification in risk management. International journal of academic research in economics and management sciences, 1(6), 67.
Vlosky, R. P., Fontenot, R., & Blalock, L. (2000). Extranets: impacts on business practices and relationships. Journal of business & Industrial marketing.
Grab the best

Academic Assistance

with just one click
Our team of

experienced writers
FREE

samples of completed work
Our custom academic writing service has a library of past work done. Browse our library of samples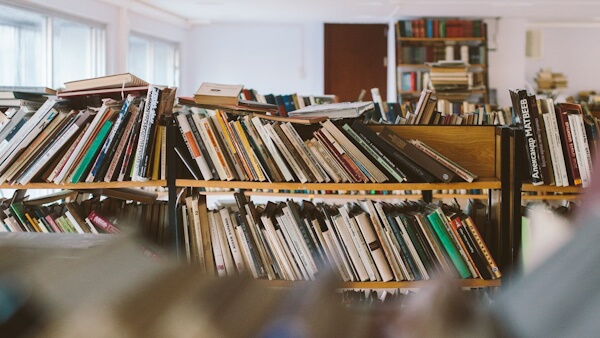 Find the right expert among 500+

We hire Gradewriters writers from different fields, thoroughly check their credentials, and put them through trials.

View all writers
Tough Essay Due? Hire Tough Essay Writers!
We have subject matter experts ready 24/7 to tackle your specific tasks and deliver them ON TIME, ready to hand in. Our writers have advanced degrees, and they know exactly what's required to get you the best possible grade.
Find the right expert among 500+
We hire Gradewriters writers from different fields, thoroughly check their credentials, and put them through trials.
View all writers