Innovative Assessment Techniques
Posted on:
27th June 2023
Question
Describe 5 unique innovative assessment techniques.
Evaluate each for strengths and weaknesses.
Select one of the innovative assessment techniques and identify an innovative assessment tool that could be used with that technique.
Explain how the chosen tool could be used in a real or hypothetical scenario in nursing education.
5 references are required for the paper.

Top level essay Service
Our professional unemployed professors are waiting for your signal to offer you the best academic writing service you so deserve.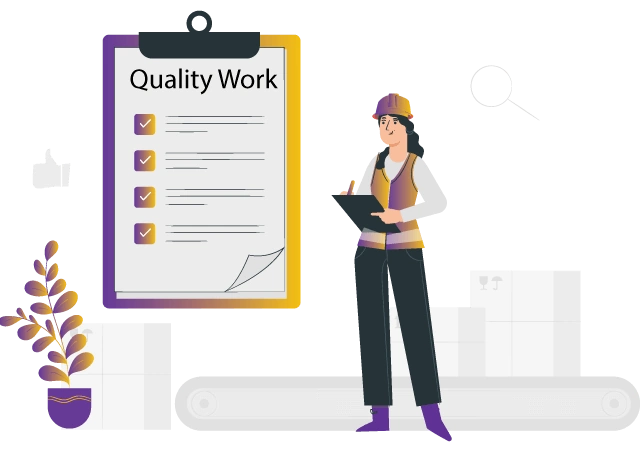 Solution
Innovative Assessment Techniques
Classroom assessment techniques are an effective tool to guide teachers in determining students' learning process. Nurse educators employ various strategies in classroom settings for effective learning. To utilize assessment techniques, the nurse educator needs to use various strategies in evaluating the psychomotor, cognitive, and affective domains. These techniques enhance the process of teaching and learning as it provides timely and thoughtful feedback to learners. Learning is made effective and results in positive outcomes that build on student knowledge and understanding (Olubummo, 2015). Innovative assessment techniques include; case studies and simulation, portfolio review, collaborative testing, concept maps, and testing and writing assignments.
Students are given case studies and simulations after a lecture topic to evaluate their understanding. It incorporates behavioral objectives that enable students to think about the subject critically. Case studies are drawn from experiences, and it involves students connecting them to real-life experiences. The study should relate to the covered topic to measure how the students have understood it (Olubummo, 2015). Questions are included at the end of a case study to clarify concepts the students may still be rassling with and allow them to think critically. The strength of this technique is that it provides active learning opportunities and activities that enable students to transfer knowledge and make appropriate clinical decisions. It also promotes sessions of interactions, problem-solving and diagnostic skills. However, case studies have weaknesses since some have concluded that this strategy is burdensome and time-consuming in the teaching setting and hinders many teaching facilities from using this strategy.
Teaching and writing assignments are the most popular innovative and formative assessments in the classroom setting. Exams are given to students, which entail essays and multiple-choice questions. Testing sources vary and may be tests developed by the teacher or publisher; they can also be purchased. It may also be in the form of oral demonstrations, projects, and tasks. This assessment form applies to online and traditional classrooms (Billings & Halstead, 2019). The teacher attempts to fit students' circumstances, goals, and needs in a simple assessment. The overall achievement criteria do not depend on the classroom only but also on evaluation clinically. For example, in a maternity class, students must write a nursing care plan for a woman in labor to which they rotate in labor and delivery and postpartum.
The strength of assignment writing is that it makes the student aware of the topic of a particular job, enhances one's research and writing skills, improves learning skills, and promotes intellectual experience. The disadvantage of this method is that it is not always the ultimate reflection of the progress made and can wrongly hold teachers responsible for the lack of progress. It also increases pressure on students, especially those experiencing anxiety in test environments. Delivering assignments to many students is difficult and does not provide a general picture of how much has been achieved.
The portfolio method of assessment evaluates student achievement using a collection of performances, assessments, and observations. It is a collection of works by students related to standards they are required to learn. This work collection is gathered for a longer period to reflect on what has been taught and learned (Zhang & Cui, 2018). The advantage of this method is that it provides a pattern to document and evaluate growth in a more selected way than tests can. Integration of this method into instructions is easy. However, portfolio assessments are not desirable since they can change the focus of teaching. Also, portfolios are not standardized, feasibility is limited to many students, and there is a potential for bias.
Concept maps are an assessment technique that provides a connection in visual representation between concepts that students have learned. Directional and labeled links connect the relationship between concepts. They provide nurse educators with an excellent tool for assessing learning and misunderstandings after introducing a new topic to students. The strengths of concept maps are that it allows students to focus on the bigger picture and visualize the connection between ideas. They are also good for internalizing large amounts of information. However, they are time-consuming and can be overwhelming or messy visually when exploring large concepts.
Collaborative testing is a technique that tests students in pairs or small groups and allows them to have a deeper discussion on what may arise and come up with conclusive answers. This technique stimulates a discussion and conversation among students on key topics. Therefore, collaborative testing stimulates critical thinking and diverse ideas from students. Eventually, students will gain a deeper understanding of the topic (Leidl et al., 2020). This assessment technique provides instructors with insight into students' learning process and to gauge students. However, the limitation of this method is that it does not necessarily provide an accurate snapshot regarding students learning. Also, sometimes not all students get along, and each student possesses a different learning pace. With this technique, group conflicts can easily occur due to disagreements.
Teaching and writing assignments are the most commonly used technique of assessment. The most appropriate assessment tool for this technique is the rubric which assesses the student's work qualitatively. It can be an essay, project, or report that requires grading. Rubric servers denote the expectations to grade students' work and performance (Cockett & Jackson, 2018). After that, it provides feedback to students and informs and encourages them to think about their learning. It draws the achievement criteria on all components hence recommended in marking student assignments. Rubrics provide a clear guide to evaluating student assignments and feedback on instructions' effectiveness. It provides a rationale to assign grades and acts as an effective communication means. It also ensures that inconsistency is minimized in the grading of assignments and provides an equal understanding for all students.
Nurse educators must give an accurate evaluation to students to effectively prepare them for the workplace in the clinical setting. Therefore, the rubric consistently assesses the performance of a nurse student to produce clear expectations and feedback to students. In nursing education, rubrics are essential in evaluating competency in clinical skills and analyzing presentations to produce quality assurance that will improve patient care and produce positive health outcomes (Cockett & Jackson, 2018). In a hypothetical scenario, a nurse educator may provide an assignment to students about formulating a nursing care plan for a pediatric patient with pneumonia. The rubric will allow a nurse educator to assess all aspects of the care plan from assessment data, nursing diagnoses, goals and outcome criteria, interventions and their respective rationale, and evaluation of the goals. It makes students' clinical skills assessments effective and evaluates a broad range of criteria. The instructor can ensure that students understand the assignment and the objectives are met. It effectively prepares students for clinical practice.
References
Billings, D. M., & Halstead, J. A. (2019). Teaching in Nursing e-Book: A guide for faculty. Elsevier Health Sciences.
Cockett, A., & Jackson, C. (2018). The use of assessment rubrics to enhance feedback in higher education: An integrative literature review. Nurse Education Today, 69, 8-13.
Leidl, D. M., Ritchie, L., & Moslemi, N. (2020). Blended learning in undergraduate nursing education–A scoping review. Nurse Education Today, 86, 104318.
Olubummo, C. (2015). Nursingcenter.com. Retrieved from https://www.nursingcenter.com/wkhlrp/Handlers/articleContent.pdf?key=pdf_00006247-201512000-00005#:~:text=Classroom%20assessment%20techniques%20include%20case,%2D%20ments%2C%20and%20portfolio%20review.&text=room.,topic%20to%20assess%20their%20knowledge.
Zhang, J., & Cui, Q. (2018). Collaborative learning in higher nursing education: A systematic review. Journal of Professional Nursing, 34(5), 378-388.
Grab the best

Academic Assistance

with just one click
Our team of

experienced writers

FREE

samples of completed work
Our custom academic writing service has a library of past work done. Browse our library of samples
View all samples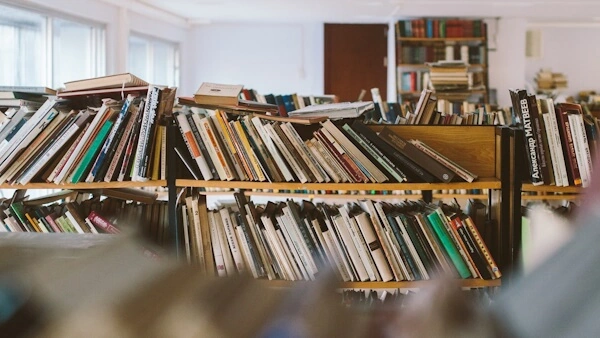 Find the right expert among 500+

We hire Gradewriters writers from different fields, thoroughly check their credentials, and put them through trials.

View all writers
Tough Essay Due? Hire Tough Essay Writers!
We have subject matter experts ready 24/7 to tackle your specific tasks and deliver them ON TIME, ready to hand in. Our writers have advanced degrees, and they know exactly what's required to get you the best possible grade.
Find the right expert among 500+
We hire Gradewriters writers from different fields, thoroughly check their credentials, and put them through trials.
View all writers