Healthcare Organization Cost-Reduction Strategies
Posted on:
27th June 2023
Question
This exercise takes a commonplace medical care event-pregnancy and delivery-and traces all the ways we can think of to meet the Institute of Medicine goals-safe, effective, patient-centered, timely, efficient, and equitable-and Healthy People 2010 goals.
· Think of the problem as minimizing the number of unhealthy and unwanted infants. We want very high rates of favorable outcomes for mother and baby.
Write a 3 page case study report focusing on the questions below with keeping in mind Healhcare organization goals listed below: Provide at least 2 references.
Healthcare Organization Goals;
· We want each mother to leave "delighted-would return and would recommend."
· At the same time, we want to minimize the cost of obstetrics and pediatric care.
· We want to build an Healthcare Organization that will continuously improve toward those goals.
Questions;
What are the cutting edge issues that we should be thinking about? What is distinctive about excellent programs?
What human resources we need to make continuous improvement, and how do we get them?
What kinds of caregivers?
What support staff?
What planning/marketing issues are there?
How does volume relate to cost?
How does volume relate to medical staff quality and efficiency?
What measures should drive our continuous improvement/service excellence program?
What kinds of data will we need to make investment decisions?
How many and what kind of facilities should we support?
What sorts of health promotion should we support? (e.g. a teen outreach center)
Case is © 2006 John R. Griffith and Kenneth R. White

Top level essay Service
Our professional unemployed professors are waiting for your signal to offer you the best academic writing service you so deserve.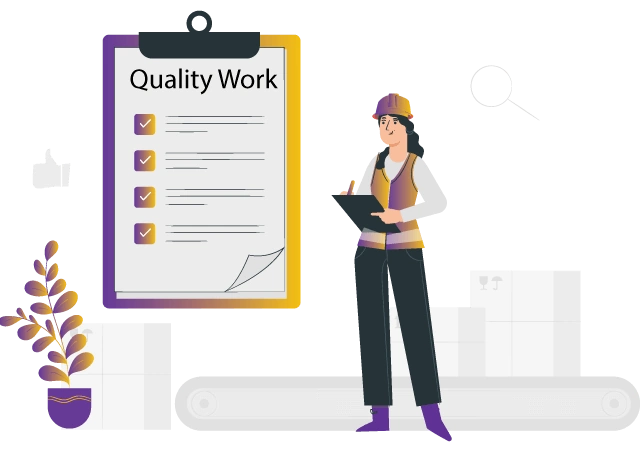 Solution
Healthcare Organization Cost-Reduction Strategies
The main aim of this paper will be a discussion on commonplace medical care event-pregnancy and delivery. Looking at the problem, the focus will be to achieve the goal on how to minimize the number of unwanted and unhealthy infants. There is need to ensure that we have high rates of favorable conditions for both mother and their baby within the facility. It is also important for each mother to leave "delighted would return and would recommend". On the other hand, it is good to minimize pediatric and obstetrics care costs. Thus, the main concern is building the healthcare organization to ensure that it continuously improves toward those goals.
Question 1
After going through, the case, I have noticed that cutting the edge issues include minimizing the number of unhealthy and unwanted infants and reducing the cost of pediatric and obstetrics care. From the highlighted issue, it is clear that there is a need to build a healthcare organization that is focused on improving the well-being of the patient and achieving the above-stated goals. It is also essential that the facility comes up with the programs that are focused on ensuring that it minimizes the issues addressed in the case. Looking at the issues in the case, the healthcare facility must enhance collaboration as that will help effectively achieve the facility's goals of leaving each mother delighted would return and would recommend. Collaboration among the healthcare professionals and patients is distinctive of excellent programs. It is also important to develop programs that give support to families within society and significantly relate to organizational goals. Having a healthcare facility that helps to improve professional practices and healthcare outcomes of the patient is one of the vital goals that the facility needs to achieve (Reeves et al., 2017). Therefore, from the case analysis, it is clear that distinctive about the excellent programs should include the collaboration of practitioners and patients so that the facility can be able to achieve its goals.
Question 2
In the healthcare organization, the human resources needed to enhance continuous improvement are professionals and caregivers. The two play a vital role within the facility because they have their significant mandate to play within the facility. For instance, healthcare professionals are mandated to promote collaboration and information sharing among the healthcare staff, family, and patients. Further, the professional needs to support decision-making as that will help continuously improve service delivery. They also need to support family caregiving as doing that will help improve the quality of the organization's services to the consumers. Another important thing the healthcare organization needs to do is engage patients and families in healthcare service planning, delivery, and evaluation. It means that the organization in their planning program needs to think through the needs of the patients and family as that will help improve the quality of services going forward.
Question 3
In order for the facility to offer quality for the patients, it has to be a where of future challenges such as changes in regulations and technological advancement. Another challenge that might affect the facility quality going forward is the patient-to-staff ratio as there is a continuous increment in population. For the healthcare organization to meet the consumers' needs and achieve the goal of making each mother "delighted would, return and would recommend they need to ensure that it keeps on changing its plan. For instance, changes in regulations make it difficult for the facility to meet the patients' needs. Also, there is a need to encourage patients' safety, which will require Medicare to alter its reimbursement conditions as that will make caregivers enough resources to take care of the consumers. New technology is important apart from making working conditions easy for healthcare providers. It also makes quality easy, but its challenge is implementation because it always requires education and cost to enhance it within the facility successfully. The organization will also have difficulty keeping up with the market demand because of an increase in baby boomers. In case of supply decreases, the demand increases for that reason, the quality of services within the facility will drop because of a shortage of staffing.
Question 4
For the need of future improvement, the noble measure to take is collaboration. It means that as a facility, there is a need for professional to collaborate with each other as that help to have an effective working relationship. In most instances, the patient's outcome is always associated with collaboration among healthcare practitioners. Collaboration is important among health care workers because it helps improve the well-being of health delivery and competence among doctors. Within the healthcare organization, doctors, mid-level providers, and nurses need to collaborate in order to continue providing the best healthcare services to the patients. On the other hand, getting feedback from the staff, patients, and their families can help in the continuous improvement of healthcare delivery (Reeves et al., 2017). The feedback of the patients and family can be used to make changes to the implementation that are not properly working for the facility.
Question 5
From the analysis of the case teen outreach center is one of the health promotions that should be supported. This is an important facility as it promotes the positive development of adolescents through curriculum-guided programs. It is teen pregnancy and dropout prevention program that offers weekly classroom sessions for adolescents to make them learn from the community after school services. On what seems to be more important about health promotion is that it is designed around a curriculum with the main focus of ensuring that it increases life skills and helps them avoid early pregnancy. Also, the program has proved that it was designed to meet the developmental needs of the teens in the community, thus effectively helping minimize pregnancy among them. From the analysis of the program, it has proved to be effective in preventing school failure and pregnancy. It is the most successful program that has reached high-risk youths and those who have been parents before the program took place. Therefore, from the work the teen outreach center is doing for society is essential we support the facility so that it can take care of more young teens going in the future.
Along with this, it is also vital to provide patient-centered care as that would help to deal with the contrasting events that always occur within the HCO (Edvardsson, Watt & Pearce, 2017). For example, many of the hospitals that have embraced patient-centered care has been able to fully consider the needs and preferences of patients, thus reducing misconduct cases and costs.
References
Edvardsson, D., Watt, E., & Pearce, F. (2017). Patient experiences of caring and person‐centeredness are associated with perceived nursing care quality. Journal of advanced nursing, 73(1), 217-227.
Reeves, S., Pelone, F., Harrison, R., Goldman, J., & Zwarenstein, M. (2017). Interprofessional collaboration to improve professional practice and healthcare outcomes. Cochrane Database of Systematic Reviews, (6).
Grab the best

Academic Assistance

with just one click
Our team of

experienced writers

FREE

samples of completed work
Our custom academic writing service has a library of past work done. Browse our library of samples
View all samples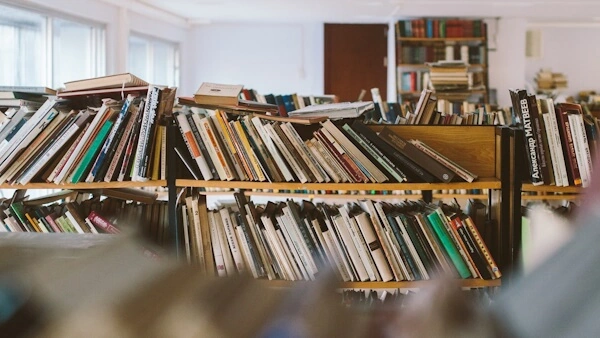 Find the right expert among 500+

We hire Gradewriters writers from different fields, thoroughly check their credentials, and put them through trials.

View all writers
Tough Essay Due? Hire Tough Essay Writers!
We have subject matter experts ready 24/7 to tackle your specific tasks and deliver them ON TIME, ready to hand in. Our writers have advanced degrees, and they know exactly what's required to get you the best possible grade.
Find the right expert among 500+
We hire Gradewriters writers from different fields, thoroughly check their credentials, and put them through trials.
View all writers