Leadership Style and Change Advocacy Statement
Question
ATTACHED IS AN EXAMPLE.
Please refer to detailed requirements below:
1. Introduction-
Introduction includes the following.
· Introduction of self
· Chosen MSN specialty track
· Purpose for the presentation
2. Statement of personal Leadership Style-
This section includes the following.
· Personal leadership style
· Explanation of your leadership style
3. Change Advocacy Statement-
This section includes the following.
· Statement describing the MSN track-specific issue requiring change for which you intend to advocate
· Rationale for the change
· Sufficient integration of scholarly literature to support information presented
4. Conclusion-
Conclusion includes the following.
· Concluding statement regarding how your leadership style will impact and facilitate your role as an advocate for change
· Self-reflection of learning
Top level essay Service
Our professional unemployed professors are waiting for your signal to offer you the best academic writing service you so deserve.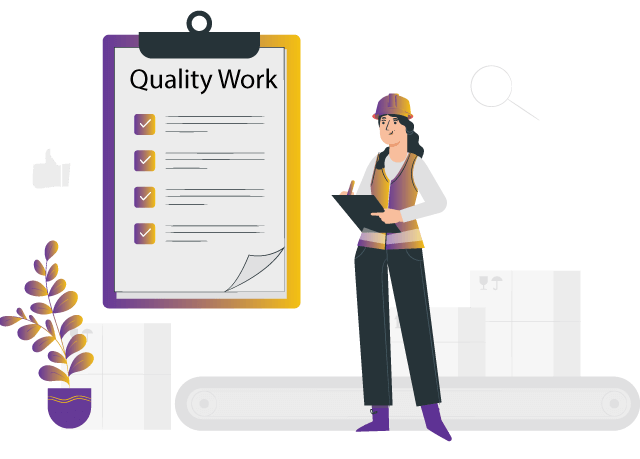 Solution
Leadership Style and Change Advocacy Statement
My name is (Student's Name), and I am a registered nurse currently undertaking a Master of Science in Nursing (MSN) at Chamberlain University. My speciality track is Clinical Nurse Leader to equip me with adequate skills to analyze the health care system and ensure its improvement for better patient outcomes. Moreover, as a Clinical Nurse Leader, I will offer hands-on care equally to all patients while ensuring evidenced-based practise by working closely with all health care professional teams (Schlette, n.d). To achieve better patient outcomes, the implementation of safety standards in the health care environment is substantial.
Statement of Personal Leadership Style
A fundamental component of nursing is leadership. It involves the ability to influence, motivate, and inspire the nurses and other healthcare workers to work together to achieve potential benefits and positive patient outcomes. Effective nursing management is achieved through the different leadership styles implemented. Democratic leadership style invites and encourages views and input from the nursing staff during decision making (Cope & Murray, 2017). Democratic leaders allow their subordinates to feel comfortable viewing their concerns, issues, ideas, and opinions to better nursing practice.
Also, the value of providing feedback to staff makes communication a two-way street. In my practice as a nurse, I try to take on the qualities of a democratic leader by communicating my concerns and opinions in Continuing Medical Education (CME) to contribute positively through developing and increasing knowledge to improve professional performance as a nurse and develop a healthy and positive relationship with other staff (Cummings et al., 2018). Moreover, as a leader, I have always ensured staff development and job satisfaction to improve processes and systems instead of blaming mistakes on individual staff members. This encourages team building and a healthy working environment.
Change Advocacy Statement
Nurses experience diverse challenges throughout practice that contribute to their unprecedented stress levels. Lack of limits and self-care is one of the glaring issues that affect most nurses, and it results from diverse challenges. It arises from nurses meeting patients at their worst times. Following the Corona Virus pandemic, healthcare professionals, including nurses, have been going through difficult, straining and successful situations that prompt self-care concerns such as burnout (Wei et al., 2020). These issues make nurses physically or psychologically frail, contributing to undesired patient outcomes.
As a Clinical Nurse Leader, it is part of my responsibility to ensure that nurses take care of themselves to ensure their health is maintained and established. Unfortunately, short staffing, long-hour schedules, and stressful pandemic circumstances contribute to burnout, which portrays the lack of self-care in nurses (Hossain & Clatty, 2021). In addition, nurses' psychological and emotional endurance in glaring situations, such as patients suffering from chronic conditions and death, contribute to this challenge.
Solving this challenge stems from a good place for nurses to deliver care to patients. Self-care practices for nurses alleviate burnout. Mindfulness meditation is a popular tool essential in managing stress and nurturing health. It involves being mindful of one's environment, thoughts, and feelings. Apart from stress management, it enhances self-awareness and reduces negative emotions (Morris, 2021). Encouraging the need for good sleep hygiene, scheduling leisure activities, taking breaks and leaves, and seeking professional help when necessary help nurses cope with loneliness, anxiety, stress and depression to improve the essence of self-care.
Conclusion
Nurse leaders emphasize the need for quality care for patients to ensure desirable patient outcomes are achieved. Moreover, they act as role models to their subordinates in leading and directing them towards delivering quality care while being mindful of their needs. Positive leadership contributes to a healthy relationship between staff members and their leaders and fosters a supportive working environment. Therefore, I aspire to be a leader who encourages open decisions, views, and opinions from other staff. Through this, I hope to empower them in working towards providing high-quality care and desirable patient outcomes.
References
Cope, V., & Murray, M. (2017). Leadership styles in nursing. Nursing Standard, 31(43).
Cummings, G. G., Tate, K., Lee, S., Wong, C. A., Paananen, T., Micaroni, S. P., & Chatterjee, G. E. (2018). Leadership styles and outcome patterns for the nursing workforce and work environment: A systematic review. International journal of nursing studies, 85, 19-60.
Hossain, F., & Clatty, A. (2021). Self-care strategies in response to nurses' moral injury during COVID-19 pandemic. Nursing Ethics, 28(1), 23-32.
Morris, G., 2021. How to Cope With the Challenges Faced by Working Nurses Today | NurseJournal. [online] NurseJournal. Retrieved from https://nursejournal.org/articles/top-challenges-faced-by-working-nurses/
Schlette, J., n.d. Types of MSN Specialties – Which One is Right for You?. [online] Nursingprocess.org. Retrieved from: https://www.nursingprocess.org/types-of-msn-specialties.html
Wei, H., Kifner, H., Dawes, M. E., Wei, T. L., & Boyd, J. M. (2020). Self-care strategies to combat burnout among pediatric critical care nurses and physicians. Critical Care Nurse, 40(2), 44-53.
Grab the best

Academic Assistance

with just one click
Our team of

experienced writers
FREE

samples of completed work
Our custom academic writing service has a library of past work done. Browse our library of samples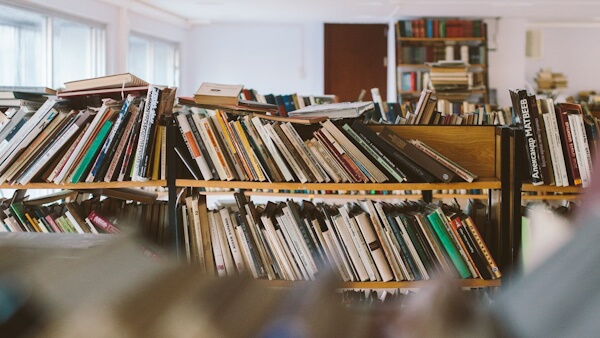 Find the right expert among 500+

We hire Gradewriters writers from different fields, thoroughly check their credentials, and put them through trials.

View all writers
Tough Essay Due? Hire Tough Essay Writers!
We have subject matter experts ready 24/7 to tackle your specific tasks and deliver them ON TIME, ready to hand in. Our writers have advanced degrees, and they know exactly what's required to get you the best possible grade.
Find the right expert among 500+
We hire Gradewriters writers from different fields, thoroughly check their credentials, and put them through trials.
View all writers