Nursing Leadership and Management
Question
Module 4 Assignment 1: Organizational Analysis – The Nurse Leader
Overview: Organizational Analysis – The Nurse Leader
The major assignment for this course is analysis of your organization. In this assignment, you will analyze your nurse leader's characteristics and behaviors regarding others in managing, leading, and communicating. By respectfully, but critically, critiquing these attributes of the nurse leader you have been "shadowing," you can identify the attributes that you consider most and least effective, and most and least similar to the way you see yourself managing, leading, and communicating.
Complete this document to record your analysis of your nurse leader.
Objectives
·   Explain how organizations function.
·   Compare and contrast characteristics of leadership and management.
·   Apply trends, issues, theories, and evidence as guidelines for management decisions.
·   Evaluate effectiveness of communication patterns using specific management situations
Expected elements of scholarly writing:
Ensure correct grammar and spelling

Assignment should be submitted as an APA Paper, including title page and references.

Title page is required for this Assignment and the UTACON version is expected format.

1-inch margins.

Please provide all references used to support your opinions and clarify positions in the paper.  The reference list begins on a separate page from the content.

Headings are expected and must be connected to the assignment criteria following APA style. An introduction is expected providing a brief look at what is planned within the body of the paper. However, no heading is used over the introduction in APA format. A Summary is used and should have a heading over it.

For all other style questions refer to the American Psychological Association. (2020). Publication manual of the American Psychological Association (7th ed.) Washington, DC: Author.
Top level essay Service
Our professional unemployed professors are waiting for your signal to offer you the best academic writing service you so deserve.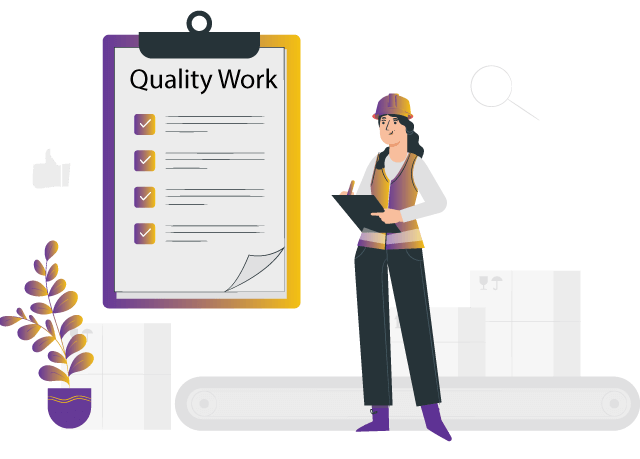 Solution
Nursing Leadership and Management
Every organization needs a leader to oversee and motivate other staff members towards achieving organizational goals and objectives. Therefore, leadership and management in the nursing form an important part in contributing to the motivation and inspiration of nurses to offer practice at the top of their licensure for health promotion. A nurse manager is a nurse supervisor who oversees other nurses as they offer health care services (Weiss et al., 2019). In every organization, there are three levels of managers. The first-level managers are the ward in-charges. The middle-level managers supervise the work of first-level managers and the top-level managers. They belong to the institution's executive and are responsible for establishing organizational goals and policies.
To be a nurse manager, they require at least a Bachelor of Science in Nursing, which takes four years of clinical and classroom study. Moreover, they need to pass the national council licensure examinations. A nurse manager must also have prior work experience for a certain number of years which they may have gained from clinical or administrative positions. They usually have experience of at least three to five years as a Registered Nurse (Weiss et al., 2019). Their responsibilities include creating objectives and goals for their departments or the organization and ensuring that the staff work to meet them. They are responsible for keeping and organizing the facility's records, recruiting and training other nurses, creating nurses' work schedules, and ensuring the facility complies with current laws. According to Henry Mintzberg, nurse managers act as the figurehead of an institution. He outlines management roles as interpersonal, informational, and decisional roles.
 A nurse leader represents other nurses' interests in a healthcare organization. While health care organizations and hospitals strive towards improving patient care, there is a need to emphasize adopting characteristics of an organization. To provide an environment with anticipation of potential problems and early detection; hence, they are resolved early to avoid catastrophic consequences. Leadership is a fundamental component of achieving this. Both the nursing staff and patients benefit from effective leadership styles adopted in a health care organization. According to the American Association of Nurse Assessment Coordination (AANAC), leadership styles include transformational, Laissez Faire, democratic, and autocratic leadership styles (Cummings et al., 2018).
 Transformational leadership motivates employees to take ownership of their responsibilities and perform beyond expectations. Rather than assigning roles from the top, it motivates employees to think and be self-driven and not be told what to do. Democratic leadership involves employees, their input, and communication in decision making. Democratic leaders value relationships and view communication as a two-way strategy in achieving organizational goals and objectives. New and inexperienced nurses often use the Laissez-Faire leadership style (Cummings et al., 2018). These nurses rarely give direction, communication, or feedback to their subordinates. They allow them to carry out their duties with no strong supervision. The autocratic leadership style involves strong supervision and decision-making. These nurse leaders are competent enough to make decisions without their team's input, and they have little tolerance for mistakes.
Nurse leaders handle their responsibilities in many variable ways. Motivation is an inner drive that initiates and sustains behavior; therefore, nurse leaders motivate employers towards achieving their objectives (Weiss et al., 2019). Motivation can be intrinsic, which is initiated within a person, or extrinsic, enhanced by the work environment. Nurse leaders provide an environment that initiates and sustains behavior by providing a motivating environment. They also handle responsibilities by directing their subordinates. People work better when they are instructed and guided. It helps initiate action, integrates employees' efforts, facilitates organizational changes, and ensures efficiency in resource use. Delegation is an important strategy for nurses in carrying out their responsibilities. It involves the transfer of authority and responsibility to qualified staff in performing the task while the leader remains accountable. It allows the nurse leader to accomplish other tasks that cannot be delegated and improves interpersonal relationships with employees.
Leadership skills are crucial for nurses to achieve organizational goals. Decision-making skills have significant implications for patient outcomes. However, nurses are expected to incorporate evidence-based practice in ensuring the effectiveness of decision-making. It involves making decisions based on knowledge arising from clinical expertise and experience, and research evidence. Problem-solving skills bridge the gap between what exists and what should be done. It is a systematic process that focuses on analyzing the difficult situation that requires a prompt solution (Weiss et al., 2019).
Communication is an effective tool in every organization. Similarly, communication is key in nursing while providing patient care. Verbal communication is one type of communication that aims to provide clarity ad accuracy. This can be achieved by asking open questions such as "can you tell me how you are feeling now?". Nonverbal communication uses nonverbal elements such as eye contact, facial expressions, gestures, body language, tone, and posture. A nurse leader creates rapport with the patient and other staff members. Written communication is effective in nurse-nurse communication. It helps update reports and patients' medical records to ensure continuity of care and protect patients' confidentiality.
References
Weiss, S. A., Tappen, R. M., & Grimley, K. (2019). Essentials of nursing leadership & management. FA Davis.
Cummings, G. G., Tate, K., Lee, S., Wong, C. A., Paananen, T., Micaroni, S. P., & Chatterjee, G. E. (2018). Leadership styles and outcome patterns for the nursing workforce and work environment: A systematic review. International journal of nursing studies, 85, 19-60.
Grab the best

Academic Assistance

with just one click
Our team of

experienced writers
FREE

samples of completed work
Our custom academic writing service has a library of past work done. Browse our library of samples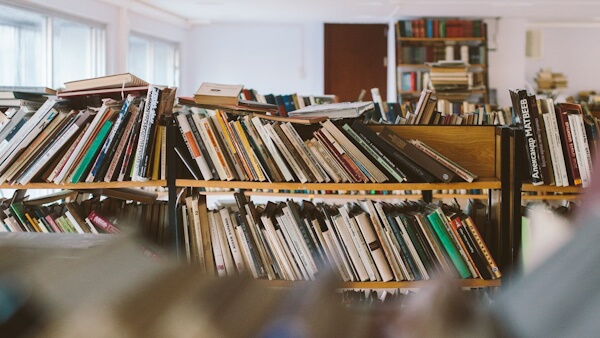 Find the right expert among 500+

We hire Gradewriters writers from different fields, thoroughly check their credentials, and put them through trials.

View all writers
Tough Essay Due? Hire Tough Essay Writers!
We have subject matter experts ready 24/7 to tackle your specific tasks and deliver them ON TIME, ready to hand in. Our writers have advanced degrees, and they know exactly what's required to get you the best possible grade.
Find the right expert among 500+
We hire Gradewriters writers from different fields, thoroughly check their credentials, and put them through trials.
View all writers