Negotiations
Question
My expectations are that you will provide a 3 page paper, 12- point font, double-spaced. Think deeply and draw on more than just opinion. You have the world at your fingertips with the internet (albeit a world at your fingertips that needs to be filtered through your wisdom and skepticism at times). These are not research papers, but I also want you to do more than just quickly dash them off from the top of your head. Incorporate examples and draw on at least some of the various materials at your disposal.
Paper #10 topic For this reaction paper, I am interested in your thoughts regarding the Baten and Hoque paper on technology-driven alteration of nonverbal cues in negotiations (ATTACHED) . First, for companies, speculate as to (a) benefits that deepfakes technologies might offer in the future, as well as (b) the potential dark side of such technologies as we move forward. Second, for you as an individual, speculate as to the same (a) and (b) with regard to your own negotiations (i.e., outside of the company). Be sure to focus on that paper for foundation but also feel free to draw on your own experiences, the Thompson and Nadler paper, and any other relevant sources. Also, be sure to stretch beyond the examples they already cite. If (and only if) you need more to write about to fill out this reaction paper, describe how one of this semester's negotiations might have changed for you with user interface scaffolding in place.
Top level essay Service
Our professional unemployed professors are waiting for your signal to offer you the best academic writing service you so deserve.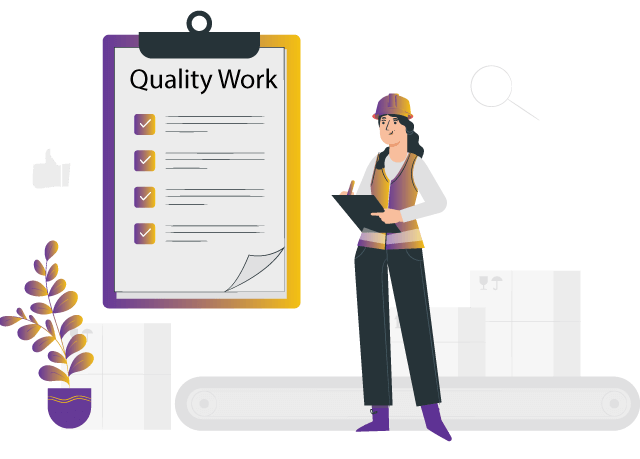 Solution
Reaction Paper 10- Negotiations
Based on the paper's argument on "Technology-driven alteration of nonverbal cues in negotiations," it is significant that a person's appearance and identity greatly influence how a negotiation counterpart recognizes each other in a negotiation. The recent technological advancement has made it possible to change cues, bringing them into real-time (Baten, 1). Moreover, in the current technological world, individual physical presence can be replaced by 3D representations so that to allow significant live interaction among people. For instance, using deepfake technology can implicitly alter many non-verbal cues that include a person's identity and nonverbal cues in real-time. Thus, the advancement of technology has improved negotiation as it has shaped how each party's actions are perceived by the other.
From the paper's view, it is evident that technological advancement has made people view the world differently. For instance, the current filmmakers are using artificial intelligence to make the viewers see their characters in much earlier times, thus indicating that technological advancement has brought positive changes in the world of entertainment. It is evident that technology-driven alteration of nonverbal cues has been effective in the recent world of negotiation. As shown in the paper, I agree that technology is a vital thing that has to be embraced by every individual in society. The new ideas and capabilities that emerge in technology like deepfake are vital going in the future because they can reduce the time of interaction among the negotiators. In addition, looking at the paper information, it is true that technology-driven alteration creates opportunities and possibilities for all people regardless of who they are in society and how they speak or communicate (Temmermans, par 7). As argued in the paper, the truth is that technology can give people purpose and voice to have the ability to make an impact at scale and with speed. Moreover, technological advancement has made nonverbal cues of person's play a vital role in shaping perceptions of others as in the current world; messages are conveyed by vocal cues and facial rather than speech. Therefore, it is significant that current advancements in technology that alter appearance and identity give people the opportunity to thrive in business.
In addition, deepfakes technologies will play a great role in the future because they have clear benefits in certain areas such as film production, businesses, and criminal forensics. Having analyzed the article keenly, it is significant that societies will adjudicate the deepfake phenomenon as technology keeps on evolving. This is because deepfakes will play a great role in improving people's lives and empowering communities in the future. For instance, going in future deepfakes will accelerate accessibility quest to improve equity among people. As with the use of technology, educators will deliver innovative lessons that are far more engaging than the traditional ones. With the creative use of synthetic video and voice, they will increase overall success in the learning outcome at a limited cost. Furthermore, another benefit of deepfakes technology in the future is that it will take the influencer market to another level (Baten, 2). From the paper, it is evident that deepfakes provide a vital opportunity to people and going in the future, it will be a very empowering and greater enabler of people negotiations. More importantly, I have noticed that the use of deepfakes technologies will give people the ability and purpose to impact speed and scale in the future. Consequently, deepfakes will bring new ideas from all walks of life, starting from arts to accessibility and business. Therefore, with technological advancement, deepfakes will create possibilities for all people irrespective of their limitations (Thompson, 116). Based on the paper information, deepfakes technology has improved online interaction in the recent past. For instance, after the outbreak of the Covid-19 pandemic, business interactions embraced video conferencing services as a negotiation tool, indicating that going in the future, people will be attending business meetings through Zoom rather than physically. Also, the deepfakes technologies would help reduce perceptions of one's race and speaking style to real, thus helping to reduce the effect of racial discrimination.
Moreover, technological advancement plays a great role in the in-business negotiations as it allows the amicable end of negotiation between the buyer and seller of the product. As from the paper's argument, the use of deepfakes technologies indeed opens up opportunities that can potentially improve how teams work. For instance, the use of 3D avatars that alters the appearance and nonverbal cues of the negotiators in business can potentially impact how the interaction unfolds (Baten, 5). This is a significant factor going in the future as the virtual setting will help the buyers and sellers to end their negotiations without encountering any social consequence. Therefore, based on my personal view, technology-driven alteration of nonverbal cues is an important factor for me as a professional in the future as it creates privacy and identity.
However, even though technology-driven alteration is important, it has a potential dark side that can affect businesses and individuals. For instance, the recent increases in access to synthetic media can lead to exploitation. Thus, an indication that deepfakes can be used to fabricate evidence and undermine people's trust in a certain business. Even though it is a nice way of negotiation compared to traditional face-to-face bargaining, it has some negative outcome that affects negotiation. Also, allowing individuals to modify their own behavior in real-time has implications for negotiations.
Work Cited
Baten, Raiyan Abdul, and Ehsan Hoque. "Technology‐Driven Alteration of Nonverbal Cues and its Effects on Negotiation." Negotiation Journal 37.1 (2021): 35-47.
Temmermans, Frederik, et al. "An Introduction to the JPEG Fake Media Initiative." 2021 IEEE 4th International Conference on Multimedia Information Processing and Retrieval (MIPR). IEEE, 2021.
Thompson, Leigh, and Janice Nadler. "Negotiating via information technology: Theory and application." Journal of Social Issues 58.1 (2002): 109-124.
Grab the best

Academic Assistance

with just one click
Our team of

experienced writers
FREE

samples of completed work
Our custom academic writing service has a library of past work done. Browse our library of samples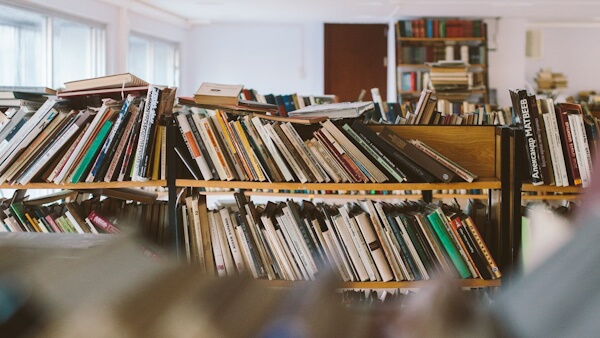 Find the right expert among 500+

We hire Gradewriters writers from different fields, thoroughly check their credentials, and put them through trials.

View all writers
Tough Essay Due? Hire Tough Essay Writers!
We have subject matter experts ready 24/7 to tackle your specific tasks and deliver them ON TIME, ready to hand in. Our writers have advanced degrees, and they know exactly what's required to get you the best possible grade.
Find the right expert among 500+
We hire Gradewriters writers from different fields, thoroughly check their credentials, and put them through trials.
View all writers