QHT1 Task 3
Question
A. Prepare a brief summary, listing and defining at least four reasons why entrepreneurial organizations seek opportunities for innovation. See the 4 reasons:
1. Gaining a competitive advantage
2. Improve efficiencies in manufacturing
3. boost overall share of the market
4. ensure future success

Should be at least 2 pages. For the reasons I have chosen, there should be a paragraph for each reason with examples.

B. Acknowledge sources, using APA-formatted in-text citations and references, for content that is quoted, paraphrased, or summarized.



C. Demonstrate professional communication in the content and presentation of your submission.

Top level essay Service
Our professional unemployed professors are waiting for your signal to offer you the best academic writing service you so deserve.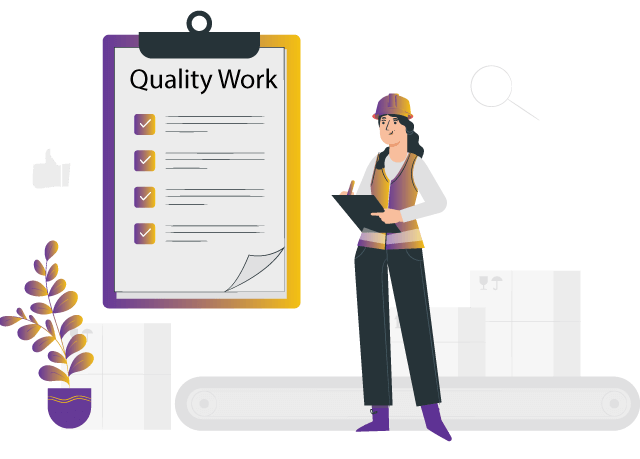 Solution
Reasons for Organizations to Embrace Innovation Opportunities
According to Ciriello et al. (2018), entrepreneurial organizations in the present-day business environment encounter a paradigm shift in varied aspects such as market share, business strategies, and planning. However, innovation is a crucial aspect determining how these organizations succeed while venturing on innovation opportunities in a business setup. Therefore, gaining a competitive edge, advancing manufacturing techniques, penetration into the market share, and ensuring future dominance form part of why these organizations resort to seeking innovation opportunities. This paper summarizes the reasons for seeking innovation opportunities among entrepreneurial organizations.
Competitive advantage forms part of important goals in organizations' strategic planning processes that demands innovation to withstand the competition from companies operating under the same line of production or service provision (Distanont and Khongmalai, 2020). Therefore, seeking innovation will enable organizations to obtain more customers, promote brand loyalty, and adjust the prices of goods and services they render to their customers. For instance, Amazon is revolutionizing how their customers shop and control smart products through Amazon Echo. This innovative voice command device makes them a leader in e-commerce.
Moreover, organizations venture on innovation opportunities to adjust their efficiency in the manufacturing processes. Innovative ideas and technologies pave the way for new ideas that alter the processes and plans to guarantee effectiveness within their manufacturing units. As a result, effective manufacturing among these organizations is determined by managing workers and optimum exploitation of company resources (Nadler et al., 2017). For instance, engaging workers in an organization through open and modern communication mediums that establish constant communication will improve efficiency due to the expression of complaints, comments, and suggestions vital to the manufacturing units.
Additionally, organizations look for creative opportunities to penetrate and secure a larger market share within the business environment. Therefore, creativity leads to better services and new products, paving the way for organizations to attain a higher market share that dictates suppliers' and customers' purchasing power (Nadler et al., 2017). Therefore, innovation forms parts of aspects that organizations embrace to improve the market share. For instance, Apple Inc. in the United States develops trending consumer and music electronics that enhance their penetration into a higher market share.
Finally, entrepreneurial organizations succeed by either advancing existing commodities or creating new services, products, and markets within the business environments they stand for. These organizations seek creative opportunities to guarantee current and future success. However, entrepreneurial organizations find it challenging to meet the long-term needs of their customers across the globe (Ciriello et al., 2018). Bearing that customers' needs are ever-changing regarding time and level of technological uptake; therefore, organizations need to predict upcoming changes in the market and strive to offer solutions in due course. Market analysis and research will enhance the prediction of future consumer demands. For example, Diagnostics companies embrace research on individuals' future needs for new diagnostic tools to comply with the upcoming trends.
In summary, entrepreneurial organizations embrace innovation opportunities to attain a competitive edge and improve their effectiveness during the manufacturing process. Most companies seek creative opportunities to penetrate higher market share and remain relevant in the present and future markets. I recommend integrating extensive research and modern technology to innovation opportunities in addressing the needs of the ever-changing world.
References
Ciriello, R. F., Richter, A., & Schwabe, G. (2018). Digital innovation. Business & Information Systems Engineering, 60(6), 563-569.
Distanont, A., & Khongmalai, O. (2020). The role of innovation in creating a competitive advantage. Kasetsart Journal of Social Sciences, 41(1), 15-21.
Nadler, David A., and Adrian J. Slywotzky. "Strategy and organization consulting." In Management Consulting Today and Tomorrow, pp. 118-140. Routledge, 2017.
Grab the best

Academic Assistance

with just one click
Our team of

experienced writers
FREE

samples of completed work
Our custom academic writing service has a library of past work done. Browse our library of samples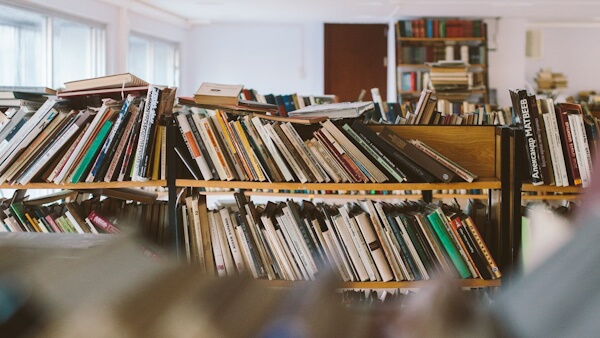 Find the right expert among 500+

We hire Gradewriters writers from different fields, thoroughly check their credentials, and put them through trials.

View all writers
Tough Essay Due? Hire Tough Essay Writers!
We have subject matter experts ready 24/7 to tackle your specific tasks and deliver them ON TIME, ready to hand in. Our writers have advanced degrees, and they know exactly what's required to get you the best possible grade.
Find the right expert among 500+
We hire Gradewriters writers from different fields, thoroughly check their credentials, and put them through trials.
View all writers