GAME STOP Business Plan
Question
The company that the business plan is over is GAME STOP. Please only complete the following sections: industry and marketplace analysis, marketing strategy, operations

Top level essay Service
Our professional unemployed professors are waiting for your signal to offer you the best academic writing service you so deserve.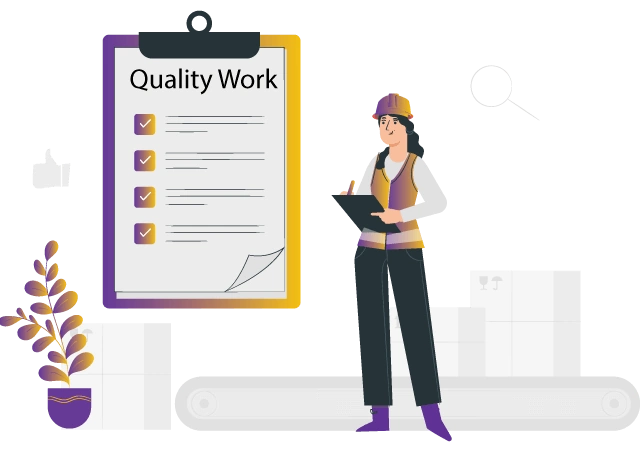 Solution
GAME STOP Business Plan
Target Market Strategy
The main target market for GameStop is gamers from all parts of the world. To reach its target market, GameStop has consistently been expanding to other cities and countries. This will ensure they reach their target market.
Product/Service Strategy
GameStop's marketing strategy is based on the marketing mix framework, which entails the four Ps: product, promotion, price, and place. There are several ways GameStop uses to advertise a product. For example, the use of price and innovation and promotion. Marketing mix-based business practices help GameStop prosper. Using GameStop's marketing strategy, the company can position itself competitively in the market and meet its business objectives and goals. GameStop is an American retailer of video games and consoles.
Pricing Strategy
The pricing strategy used by GameStop is that which considers the types of customers. The dominant one used by GameStop is value-based pricing. The company charges its products depending on the value the products give.
Distribution Strategy
It aims to build a store in India and China because of the high demand there. GameStop has an excellent distribution network because of its large number of outlets. For those who like to buy games online, GameStop has made its website fully functioning with the expansion of the internet.
Advertising and Promotion Strategy
Using its website, GameStop offers merchandise for purchase by customers all over the world. In the United States, Australia, Canada, New Zealand, the Americas, and Europe, it has almost 4000 locations.
Sales Strategy
GameStop generally focuses on DVD-based video games for gaming consoles such as the Xbox, PlayStation, and PC. The games are diverse From Super Mario Bros. to Battlefield. GameStop is not the publisher of the games it sells; instead, it serves as a retailer in its marketing mix. It also carries a variety of other things, like superhero memorabilia, card and board games, and bean bags, in addition to video games. It sells speakers, smartphones, smartwatches, tablets, TVs, and monitors in the consumer electronics market. Rhino Games, EB Games, and ThinkGeek are among its subsidiaries.
Marketing and sales forecast
GameStop has partnered with Microsoft. Microsoft's cloud technologies and consumer devices will be used to streamline GameStop's business processes, creating the best gaming destination for players in the company's aim to become the primary omni-channel consumer access point for video game products. This will attract more customers from the Microsoft side, thus boosting sales.
Industry Analysis
As a video game software and hardware shop, GameStop is one of the most popular. The firm also owns Kongregate, a browser-based game portal that allows gamers to play smaller games. Microtransactions, which are tiny transactions within the games, are how Kongregate gets the money. GameStop sells new and secondhand console software and hardware, as well as new computer-based games. More than 6,500 GameStop stores can be found worldwide, and the company also has a website from which further sales may be made. At number 262 on the Fortune 500, it's a giant in the gaming business. Retail giants like Wal-Mart and Best Buy are its biggest rivals, as they also offer the same blockbuster titles. The margins GameStop Corp. may earn in the market might be decreased by suppliers in a dominating position. Powerful service providers use their negotiation influence to raise the pricing of electronics store businesses. As a result of increased supplier bargaining strength, electronic stores' total profits are reduced.
Marketplace Analysis
More than 30,000 people are employed by GameStop, either directly or indirectly, through its retail locations. The vast majority of employees may be found working in the establishments. They are assessed on their knowledge of video games and consoles before being hired for the position. Providing workers with the opportunity to play games at home motivates them to stay up-to-date on the newest releases. Because they can talk about their experiences, loyal customers are drawn to businesses with happy personnel.
The Market
GameStop is a logical choice for gamers, as it is the only specialized video game store. Its website is used for most promotions, including gift cards, weekly advertising, discounts, and bargains. Powerup Rewards membership gives you additional advantages based on how much money you spend at GameStop. Consumers may also pre-order games before they are released. Some goods are only available at GameStop. Teens and young adults are the primary markets for GameStop items.
Market Trends
Competitive prices are offered for pre-owned and reconditioned gaming equipment. It has a competitive pricing approach for video games. Because most GameStop's customers are under the age of 25, they cannot purchase games online; thus, they choose to buy them at a brick-and-mortar location. Customers have the option of reselling their DVDs to recoup some of the cost of the game they just played.
Operations of GameStop
Operations Strategy
GameStop is a United States-based retailer of video games and electrical products that was established in 1984. The company operates both offline and online. In addition, the company sells video games. GME is the ticker symbol for the corporation on the New York Stock Exchange.
Scope of Operations
GameStop has its headquarters in Texas. However, its operations are spread throughout other cities and states in the United States. They produce a monthly video game magazine called Gaming Informer that has reviews of new games, tips and tricks for older ones, and news about the electronic game business. GameStop's loyalty card is included with each paid membership, which gives subscribers a discount on certain products. www.gameinformer.com, the world's leading source of real-time gaming news and reviews, is also operated by the company.
Ongoing Operations
It also owns Game Informer, a video game magazine, in addition to its video game retailing company. Babbage, NeoStar Retail, Babbage, and Barnes & Mobile amalgamated with GameStop, which created this corporation. "Power to the Players" is the company's catchphrase. The Electronics Stores business is fiercely competitive, and GameStop Corp. is no exception. This competition harms the long-term profitability of the company.
Operating expenses
More than 22,000 full-time workers and the same number of part-time workers work for the company, with a net worth of $5 billion and expenses of
Grab the best

Academic Assistance

with just one click
Our team of

experienced writers

FREE

samples of completed work
Our custom academic writing service has a library of past work done. Browse our library of samples
View all samples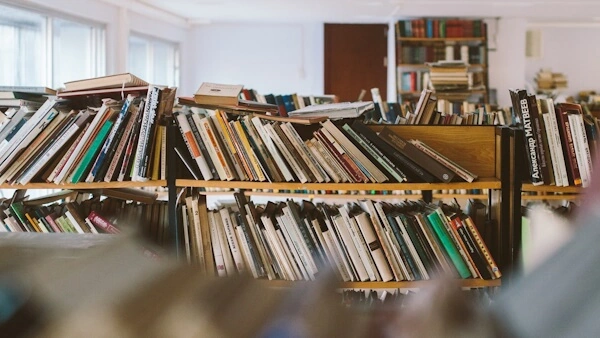 Find the right expert among 500+

We hire Gradewriters writers from different fields, thoroughly check their credentials, and put them through trials.

View all writers
Tough Essay Due? Hire Tough Essay Writers!
We have subject matter experts ready 24/7 to tackle your specific tasks and deliver them ON TIME, ready to hand in. Our writers have advanced degrees, and they know exactly what's required to get you the best possible grade.
Find the right expert among 500+
We hire Gradewriters writers from different fields, thoroughly check their credentials, and put them through trials.
View all writers