SLP Intellectual Property, Insurance, And Alternative Dispute Resolution (ADR)
Question
After facing some initial problems in obtaining an additional supply of organic blueberries, Stacy's business continues to flourish. As it happens, however, Stacy's commercial kitchen in the industrial park had a visit from a local Occupational Health and Safety Administration (OSHA) inspector who discovered a few problems in the kitchen. As a result, Stacy is facing a $4,500 fine for some inadequate wiring and for not having appropriate safety shields on her mixers. Stacy received a notice from the local OSHA office explaining that she could ask for reconsideration of her fine—she would have to request a meeting with a local administrator to make that request. Also, according to the letter, if the initial meeting with the OSHA administrator did not produce an outcome with which Stacy was satisfied, Stacy could even move on to request mediation before ultimately having a right to request an administrative hearing about the fine.
Stacy didn't want to pay the $4,500 fine and wanted to take advantage of the alternative dispute resolution mechanisms that the local OSHA office offered.
Stacy has asked you to help her prepare a plan for the initial meeting and possibly the mediation. A neighbor in the industrial park who had been fined by OSHA in the past told Stacy that the administrator who handles the initial meeting usually doesn't make much, if any, reduction in the fine, so Stacy believes she needs to prepare for mediation also.
For this module 4 SLP assignment, review the background materials on alternative dispute resolution (ADR). You may want to do your own additional research as well. Prepare a 2- to 3-page paper that consists of a plan of action for Stacy to follow at the initial meeting (which will be a negotiation) and for a likely mediation. Start your paper by explaining the basics of negotiations and mediations to Stacy. Then, suggest to Stacy how she should approach these meetings. What should her attitude be? What facts should she know? Which resolutions should she propose? Which resolutions should she be willing to accept?
SLP Assignment Expectations
The minimum length requirement for the Module 4 SLP assignment is 2 full pages (excluding title and reference pages). The 2 full pages will include an introduction, a body of work (supported with three scholarly sources), a conclusion, and a References page (see APA 7 template).
Provide a minimum of at least 2 scholarly sources using APA Style.
Provide an APA-formatted title page and use the APA 7th Assignment Template.
Proofread your work!
Top level essay Service
Our professional unemployed professors are waiting for your signal to offer you the best academic writing service you so deserve.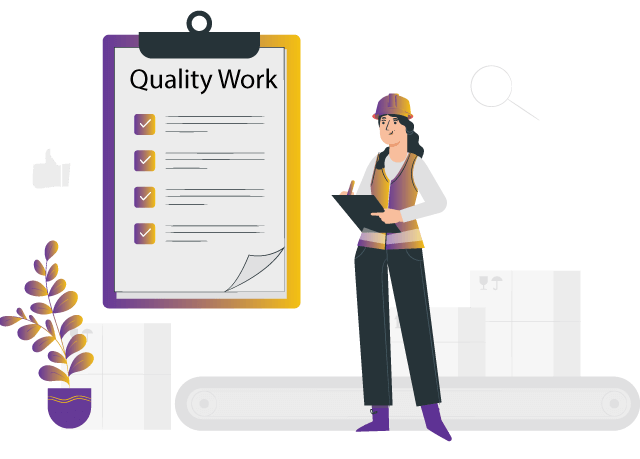 Solution
SLP Intellectual Property, Insurance, And Alternative Dispute Resolution (ADR)
Alternative dispute resolution(ADR) is any dispute resolving method that does not involve a public court system and does not involve any governmental authority. The most common techniques of ARD include Arbitration, Mediation, conciliation, and negotiation.
Arbitration greatly imitates traditional court settings as there are rules of evidence similar to those of traditional court settings. For example, hearsays are not considered evidence. There are different kinds of arbitration: national arbitration, which settles disputes at the national level. International commercial arbitration which settles trade disputes between traders from different states and investor-State arbitration, which settles disputes between private individual investors and a host State regarding issues about investment (Stražišar, 2018). Other types of arbitration include construction arbitration and post-merger and acquisition arbitration. Mediation is where a third party helps conflicting parties solve their disputes through communication and negotiation techniques (Abdunayimova, 2020). The parties are required to air their views, and there are no formal rules involved in the process. Negotiation allows parties to meet and solve their disputes without involving a third party. In most cases it is used to solve disputes before other techniques are involved. Conciliation is where a conciliator meets the disputing parties separately to hear from each of them and then meets both parties together to solve disputes. This form of dispute resolution is mostly used at the threshold of dispute.
All Alternative dispute resolution techniques have one common goal: to solve a dispute amicably without involving court cases and trying to restore relationships between the conflicting parties. Advantages of ARD include flexibility, saving time and cost, and involving experts (Balzer, & Schneider, 2021). Compared to court cases ADR takes less time as there are no formal procedures. Court cases take long due to the strict procedures. ARD is also cost-effective as there are fewer charges incurred during the dispute resolution process. The technique also allows the parties to choose the type of ARD they want to solve disputes, making it a flexible technique. In some methods of ARD, the conflicting parties can choose their own dispute resolution expert.
The first technique that Stacy should consider is negotiation. She should go to OSHA and negotiate by herself for withdrawal of the fine. Stacy must state why the wiring was done wrongly and why she doesn't have appropriate safety shields on her mixers. The reason must be genuine but convincing. Stacy must show the officers that she understands the risk of having inadequate wiring and no safety shields. The officers at OSHA will most likely ask what she intends to do about the situation. Stacy must therefore be ready to say how she is going to solve the wiring situation and purchase appropriate safety shields on her mixers soon. During dispute resolution, she should maintain a calm but apologetic attitude. If she can convince the officer, she should meet her part of the bargain to avoid future problems. If she cannot convince the officer, she should seek the mediator's services. She should explain to the mediator why she was fined in detail to enable the mediator to mediate on her behalf successfully. Stacy should be careful to meet her part of the deal with OSHA and the mediator. Stacy should put effort into ensuring the case is solved using alternative means and not in court.
In conclusion, intellectual property, insurance, and alternative dispute resolution (ADR) are important topics in business law. They help businesses protect their assets and resolve disputes without going to court. However, each topic has its benefits and drawbacks, and businesses should carefully consider which option is best for them. The best option for Stacy is to try to negotiate with OSHA directly, followed by mediation if necessary. If she cannot reach an agreement through these methods, she should consider conciliation or arbitration.

References
Abdunayimova, D. (2020). Alternative Dispute Resolution Clause: A Way of Solving Case. The International Journal of Social Sciences World (TIJOSSW), 2(2), 1-5.
Balzer, B., & Schneider, J. (2021). Managing a conflict: optimal alternative dispute resolution. The RAND Journal of Economics, 52(2), 415-445.
Stražišar, B. (2018). Alternative Dispute Resolution. Право. Журнал Высшей школы экономики, (3).
Grab the best

Academic Assistance

with just one click
Our team of

experienced writers
FREE

samples of completed work
Our custom academic writing service has a library of past work done. Browse our library of samples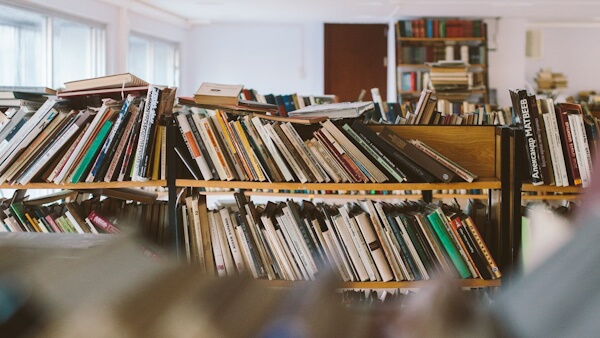 Find the right expert among 500+

We hire Gradewriters writers from different fields, thoroughly check their credentials, and put them through trials.

View all writers
Tough Essay Due? Hire Tough Essay Writers!
We have subject matter experts ready 24/7 to tackle your specific tasks and deliver them ON TIME, ready to hand in. Our writers have advanced degrees, and they know exactly what's required to get you the best possible grade.
Find the right expert among 500+
We hire Gradewriters writers from different fields, thoroughly check their credentials, and put them through trials.
View all writers