Taiwanese Trade Policies and Theories
Question
Understanding Comparative advantage=Least opportunity cost and Absolute Advantage= Higher amount produced (output approach) and reading the attached case studies on Taiwan, explain which of the theories relate to Taiwan's trade policy during each of the eras described in the case. If you were the manager of a US company doing business with Taiwan, would you agree with Taiwan's trade policy? Why? Why not?

Top level essay Service
Our professional unemployed professors are waiting for your signal to offer you the best academic writing service you so deserve.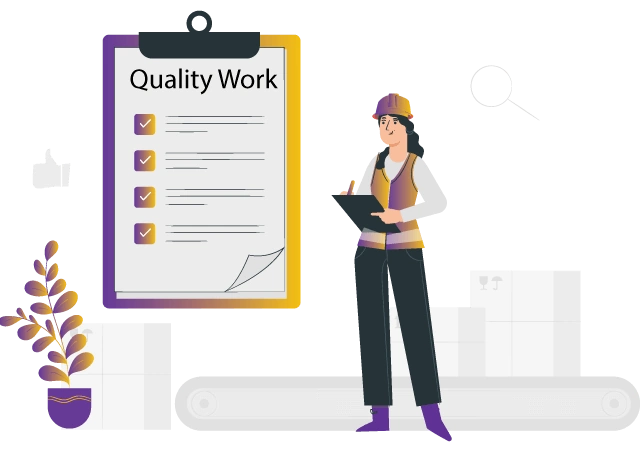 Solution
Taiwanese Trade Policies and Theories
As a developing country, Taiwan has experienced a transformation from an agricultural economy to an industrial one. Some theories and policies can explain the country's economical era. The first theory is Comparative Advantage. David Ricardo put forth this theory in 1817. The theory states that a country should focus its production and export of goods that it can produce at a lower relative opportunity cost or autarky price, compared to another country, while importing goods that it can produce at a higher opportunity cost. Each country will benefit from this arrangement if both countries specialize in comparative advantage and exchange. The second theory is Absolute Advantage. According to this theory by Adam Smith, any particular country has an absolute advantage over another in producing goods if it can produce fewer inputs (Leng, 2018). With free trade, each country will tend to specialize in those goods for which it has an absolute advantage, and each will trade with the other for goods for which it does not have an absolute advantage. This paper seeks to discuss the relation of the various theories to Taiwan's trade policies during the various eras described in the case study and explain the significance of Taiwan's trade policy to a manager of a US firm.
During the first era, Taiwan was an agricultural economy. Its economy was based solely on agriculture and food products with a large labor force and low capital and technology used in farming. In such an economy, the production of food products can be increased by simply increasing the number of people working on farms, and because labor does not have many alternatives outside farming, wages will be low. The second era sees a transformation in Taiwan's economy from agriculture to manufacturing and services. This change is supported by higher levels of investment in infrastructure and education, which increase capital and technology levels and a labor force trained for manufacturing and services jobs. The increase in productivity caused by these factors means that Taiwan can produce more goods per capita.
The Japanese Occupation (1895-1945)
Japan occupied Taiwan from 1895 to 1945. During this period, Taiwan was the fastest-growing colony in the world. The Japanese government launched a series of public works projects, improving agricultural productivity and raising living standards. The infrastructure created by these projects also led to the growth of secondary industry, including iron, steel and cement production (154). Japanese capital also helped develop an industrial sector to produce silk textiles, sugar and tobacco. In addition to creating new industries, the Japanese also introduced new crops, such as peanuts and sweet potatoes, soon exported abroad. These changes helped increase agricultural output significantly during this period. Taiwan's economic policy during this period was based on absolute advantage because it had high amounts of labor that could be put towards different industries producing a large number of goods with relatively low costs.
The Period of Import Substitution (1945-1958)
Taiwan's trade policy during this period is related to the comparative advantage theory because of the least opportunity cost of producing a particular good compared to other countries. In other words, Taiwan has a comparative advantage over other countries in producing a particular good compared to other countries.
The Period of Export Expansion (1958-1969)
The Mainland China market was lost to Taiwan after the Communist takeover in 1949, so Taiwan had to build an export-driven economy from scratch. Through the 1950s and 1960s, Taiwan became one of the "four Asian tigers" along with Hong Kong, Singapore and South Korea by focusing on labor-intensive light manufacturing (notably textiles and footwear) that could be sold in the US market (154). This laid the foundation for Taiwan's future as an electronics powerhouse. Taiwan's export policy during this period was based on the theory of free trade and comparative advantage. The country realized that it could not produce all its goods by itself, hence expanding exports to other countries.
The Second Period of Import Substitution (1969-1980)
From 1969 to 1980 was the second period of import substitution industrialization (ISI). During this period, the main feature of Taiwan's trade policy was still to limit imports. The main objectives of this policy were to promote economic growth and industrialization by substituting domestic production for imports, thereby maximizing foreign exchange savings and accelerating the development of domestic industries (155). The theory of absolute advantage can best explain the trade policy adopted by Taiwan. This is because Taiwan was experiencing rapid industrialization and high economic growth during this time. The country's per capita income grew by an average of almost 8% per year, doubling in just a decade, while unemployment fell from 5.6% to 1.5%. This growth was enabled through a heavy capital investment in infrastructure and manufacturing, which facilitated rapid urbanization and further development.
The Period of Economic Reforms and Continuous Export Expansion
In 1981, the government began implementing a new trade policy that emphasized export expansion while maintaining high tariffs on consumer goods and a few essential capital goods. This policy aimed to promote Taiwan's industrial structure transformation through continuous export expansion and its ISI policy. This was when Taiwan began to take advantage of its comparative advantage. It started specializing in certain industries in which it knew it had a comparative advantage, such as technology and electronics. They also took advantage of cheap labor and their large pool of skilled workers. This led to a specialization in manufacturing products that required skilled workers and high technology, leading to increased exports.
Lastly, if I were a manager of a US company doing business in Taiwan, I would agree with Taiwan's trade policy. Taiwan's trade policy has been an open-trade policy since the late 1980s and has been further liberalized in recent years. The government also actively promotes private sector participation in trade promotion activities and initiatives. Taiwan's trade policy is interesting because it allows for protectionism and free trade (Leng, 2018). By this, I mean that the government has policies in place that are designed to protect infant industries, like high tariffs and quotas on imported products, which help local companies stay competitive. The protectionist policies allow me to invest in local companies and help them improve their processes to become competitive in international markets. Once they have been prepared for the rigors of international competition, the FTAs will allow them to export globally without much difficulty.
In conclusion, this paper has discussed the various theories of Taiwan's trade policies during the various eras described in the case study and the significance of Taiwan's trade policy to a manager of a US firm. In the case of Taiwan, the country is considered one of the most developed countries in Asia. The country has been characterized by high levels of industrialization and a good level of income per capita. In addition, the country has been ranked on many occasions as among the top economies globally. I wholeheartedly agree with the Taiwanese trade policies because they practice free trade, and their government also practices protectionism. Taiwan also has numerous free trade agreements with many countries around the world. These FTAs grant tariffs and other trade concessions to Taiwanese companies who export to those markets.
References
Case Study. The Evolution of Taiwan's international.
Leng, T. K. (2018). The Taiwan-China Connection: Democracy and Development Across the Taiwan Straits. Routledge.
Grab the best

Academic Assistance

with just one click
Our team of

experienced writers

FREE

samples of completed work
Our custom academic writing service has a library of past work done. Browse our library of samples
View all samples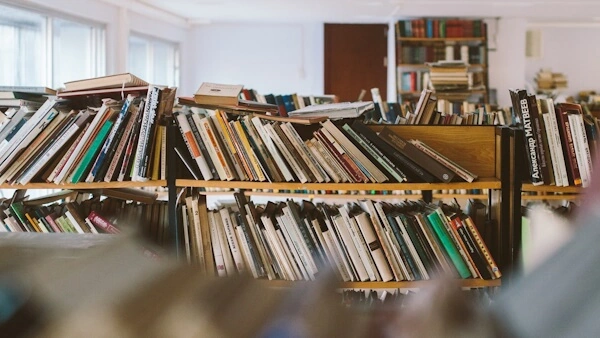 Find the right expert among 500+

We hire Gradewriters writers from different fields, thoroughly check their credentials, and put them through trials.

View all writers
Tough Essay Due? Hire Tough Essay Writers!
We have subject matter experts ready 24/7 to tackle your specific tasks and deliver them ON TIME, ready to hand in. Our writers have advanced degrees, and they know exactly what's required to get you the best possible grade.
Find the right expert among 500+
We hire Gradewriters writers from different fields, thoroughly check their credentials, and put them through trials.
View all writers