The Cognitive Behavior Therapy Approach
Question
Include the following sections listed below. Please use headings, in-text citations, and references.
Key Concepts
Goals of Therapy
Role of the Therapist
The Basic Process of Therapy
Explain Cognitive Behavior Therapy thoroughly
Use Theory and Practice of Counseling and Psychotherapy, 10th Ed By Gerald Corey for one Reference. CBT is chapter 10.

Top level essay Service
Our professional unemployed professors are waiting for your signal to offer you the best academic writing service you so deserve.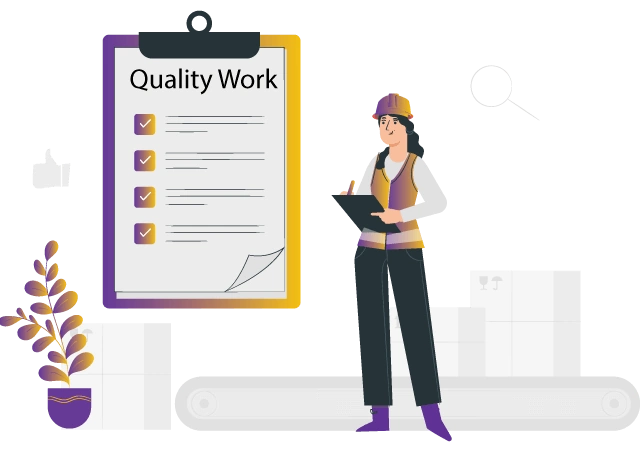 Solution
Cognitive Behavior Therapy Approach
Cognitive Behavior Therapy (CBT) involves utilizing accurate thoughts to change behaviors and reactions purposefully. This approach has received considerable attention over the years because it matches some current realities in the healthcare systems worldwide. The exponential growth of the field from 1980 to 2014 was demonstrated in 2015 from a search of publications in the database of PsycINFO (Dobson & Dobson, 2018). According to (Cully et al., 2021), this approach targets emotions by changing the behaviors and thoughts leading to the distressing emotions since it is difficult to change them directly. The treatment is short-term and goal-oriented, and it constitutes a combination of psychotherapy and behavioral therapy. Furthermore, the treatment takes a hands-on approach to problem-solving. CBT is used to treat multiple psychiatric problems such as anxiety, depression, eating disorders, and anger management by helping patients correct misinterpretations of the thoughts that have disrupted their lives.
Key concepts
View of human nature
This concept of cognitive behavioral therapy is based on the assumption that human beings can be rational and irrational. According to Corey (), people have predispositions for self-preservation, thinking and verbalizing, happiness, loving, self-actualization, and growth. On the other hand, people also have propensities of self-destruction, endless repetition of mistakes, intolerance, self-blame, and the problem of avoiding the actualization of potential growth. Nonetheless, people are encouraged to accept themselves, which is what cognitive-behavioral therapy attempts to teach patients.
View of emotional disturbances
Irrational beliefs are learned from significant others and then recreated throughout our lifetime. These beliefs become part of life, and through auto-suggestion and self-repetition, individuals tend to live by these beliefs. Corey (2016) argues that repetition of early-indoctrinated unfounded beliefs keeps dysfunctional attitudes operative and alive in a person. People tend to blame themselves for things that are beyond their control. This tendency is brought about by the belief that one has to practice perfection as a person, which is impossible because everyone has their imperfections. The beliefs will affect one's way of thinking, which could be harmful. Hence, the feelings and actions of an individual are affected. Therapists, therefore, help their clients change their negative thoughts to positive thoughts. Avoiding negative thoughts is impossible but controllable; hence, individuals should avoid dwelling on negative thoughts and instead listen to their positive thoughts.
CBT Framework
The CBT framework is fundamental to CBT theory and practice as therapists use it to understand a clients' actions, behavior and thoughts. According to this framework, an examination is done on how clients' thoughts affect their feelings, how they affect their actions, and how their actions affect their thoughts (Carter, 2019). This framework works based on a never-ending cycle since thoughts, feelings, and actions occur recurrently. This model mainly focuses on the present other than the past or the future.
The goals of therapy
CBT mainly aims at teaching patients how to become their own therapist by helping them understand their current ways of thinking and equipping them with ways of changing their behavioral patterns. Cognitive therapy also aims at establishing a collaboration between the therapist and the patient to work as a team. Fenn and Byrne (2013) state that this collaboration aims to help patients elaborate on their problems and gain the necessary skills to manage these problems. Furthermore, the therapeutic relationship relies on the genuineness, rapport, empathy, and understanding elements. Cognitive Behavioral Therapy focuses on the problem at hand and involves mutually agreed goal setting (Fenn & Byrne, 2013). CBT sessions are structured to improve learning, increase treatment efficiency, and focus the effort on solving current problems and finding potential solutions. Therapy sessions start with the therapist assisting the client select items that will lead to a successful session according to the set agenda. CBT is a time-limited treatment; therefore, therapists should ensure that their patients have acquired the necessary skills to help them manage their problems within the assigned period.
Roles of the therapist
A cognitive-behavioral therapist's primary role is to influence their client's thoughts and behaviors by helping them identify their thoughts and behaviors regarding their life, surroundings, life, and relationships. They also help their clients set goals for each session to avoid time wastage, keep the client on track, and track progress or regression. Therapists also create the necessary treatment for their patients depending on their problem, teach about mindfulness and relaxation and openly challenge beliefs. Generally, therapists help clients through cognitive behavioral therapy on a short-term basis, usually not more than 20 sessions ("Cognitive-behavioral therapist careers | CareersinPsychology.org," 2019), with a goal of positive thinking.
The basic process of therapy
Therapists usually approach a client depending on the client's preferences and situations. CBT is a goal-oriented approach that focuses directly on the problem ("Cognitive behavioral therapy," 2019). When a patient is undergoing cognitive therapy, the therapist will begin by identifying troubling situations or conditions in the client's life; For example, symptoms of mental disorder problems, grief, or anger. This process takes a while, as identifying the problem and setting the goals can be time-consuming. After identifying the problem to work on, the client is asked to share their thoughts regarding the problem, including one's beliefs and thoughts on other people. The therapist will then ask the client to pay attention to their emotional, physical, and behavioral responses to certain situations. This interaction helps the therapists recognize patterns of thinking and behavior that may be causing the problem. Finally, the therapist asks the client to re-evaluate a situation and identify if the thoughts are based on facts or perceptions to reshape the client's inaccurate thinking.
Cognitive Behavior Therapy
Cognitive behavior therapy is an approach developed by Aaron T. Beck during research on depression (Corey, 2016). Cognitive-behavioral therapists aim at changing a persons' negative thoughts into positive thoughts. According to cognitive therapy, psychological problems result from faulty thinking, failing to distinguish between reality and fantasy, and incorrect inferences based on incorrect information. Cognitive therapy is based on the rationale that the way people feel and behave is influenced by how they structure and perceive their experiences. As earlier discussed, this therapy uses a CBT framework that assists the therapist help their clients understand their problems. The CBT framework is a continuous cycle represented below (COGNITIVE BEHAVIOUR THERAPY (CBT), 2019).
(Image)
According to the diagram, thoughts, behavior, and emotions are related. Therefore, a change in one aspect will impact the other aspect positively or negatively. Cognitive Behavioral Therapy has faced criticism because it focuses mainly on the present and its aim to change negative thoughts to positive ones. Regardless, it is a good approach for people with only recently occurring disorders. Furthermore, it can prevent severe cases of some of these disorders; for example, a grieving person seeking therapy sessions can be prevented from falling into depression using cognitive therapy.
Mental health patients usually face stigmatization. As a result, the number of people receiving the necessary treatment is significant. However, the study of cognitive-behavioral disorder and the publication of related books and journals will help raise awareness.
References
Carter, M. (2019, April 9). REBT vs. CBT: Which is better? mentalhealthtruth. https://mentalhealthtruth.net/rebt-better-than-cbt/
Cognitive-behavioral therapist careers | CareersinPsychology.org. (2019, January 3). CareersinPsychology.org |. https://careersinpsychology.org/cognitive-behavioral-therapy-careers/
Cognitive-behavioral therapy. (2019, March 16). Mayo Clinic - Mayo Clinic. https://www.mayoclinic.org/tests-procedures/cognitive-behavioral-therapy/about/pac-20384610
COGNITIVE BEHAVIOUR THERAPY (CBT) [map]. (2019). Brookside psychologists. https://th.bing.com/th/id/OIP.mCUc657CWlkTQjGtod8OLgHaHS?pid=ImgDet&rs=1
Corey, G. (2016). Theory and practice of counseling and psychotherapy (10th ed.). Cengage Learning.
Cully, J. A., Dawson, D. B., Hamer, J., & Tharp, A. T. (2021). A PROVIDER'S GUIDE TO BRIEF COGNITIVE-BEHAVIORAL THERAPY. MIRECC / CoE Home. https://www.mirecc.va.gov/visn16/docs/therapists_guide_to_brief_cbtmanual.pdf
Dobson, D., & Dobson, K. S. (2018). Evidence-based practice of cognitive-behavioral therapy. Guilford Publications.
Fenn, K., & Byrne, M. (2013). The key principles of cognitive-behavioral therapy. InnovAiT: Education and inspiration for general practice, 6(9), 579-585. https://doi.org/10.1177/1755738012471029
Grab the best

Academic Assistance

with just one click
Our team of

experienced writers

FREE

samples of completed work
Our custom academic writing service has a library of past work done. Browse our library of samples
View all samples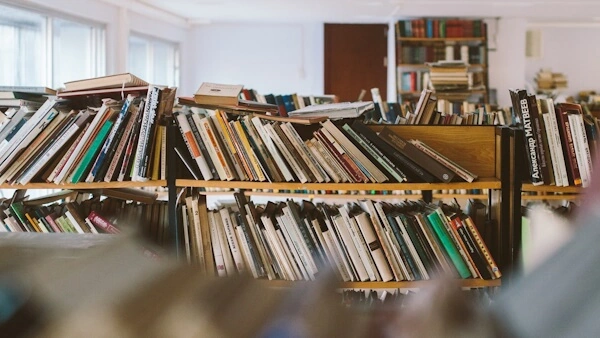 Find the right expert among 500+

We hire Gradewriters writers from different fields, thoroughly check their credentials, and put them through trials.

View all writers
Tough Essay Due? Hire Tough Essay Writers!
We have subject matter experts ready 24/7 to tackle your specific tasks and deliver them ON TIME, ready to hand in. Our writers have advanced degrees, and they know exactly what's required to get you the best possible grade.
Find the right expert among 500+
We hire Gradewriters writers from different fields, thoroughly check their credentials, and put them through trials.
View all writers