The Process of Taking, Selling, and Presenting a News Event and How Photography Plays a Role
Question
Change Conclusion Paragraph
I'd ditch the conclusion and write something about how you consume news, how this process affects your life, what you think about this commodification of information, what are the implications generally- otherwise it reads like a report rather than something that shows me what you think about what we've studied.
How it Could Affect my Life: I study abroad, I am born in USA, I enjoy watching American Sports
We studied about political bias in News and surveillance capitalism.
Make the conclusion long!!!

Top level essay Service
Our professional unemployed professors are waiting for your signal to offer you the best academic writing service you so deserve.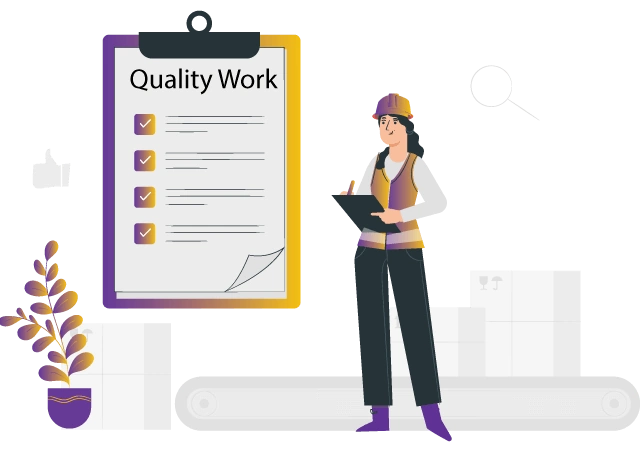 Solution
The Process of Taking, Selling, and Presenting a News Event and How Photography Plays a Role
The production of a news event follows a set of steps and involves various stakeholders and tools. First, just like an ordinary commodity, the news is produced and sold to its customers, who include the audience and advertising company. News production involves gathering newsworthy events, stories, opinions, editing, and presenting them through multiple media such as television, radio, print, and social media. The critical processes in news production include news taking, selling, and presenting. Journalism utilizes teamwork, and thus there are various individuals involved in a news event, including the journalists who might also be the reporter and the presenter, photographers, and editors. Photography plays a critical role in producing news, especially presenting it on various media platforms. This paper presents the process of making, selling, and presenting a news event and explains how photography plays a role.
Taking a News Event
Taking a news event involves news gathering, including various activities such as sourcing ideas and determining their newsworthiness before presenting them for transmission. Story ideas can be obtained directly from a source such as an expert, a victim, or a witness. The various sources include primary sources that offer firsthand and most reliable information and secondary sources that mainly help expand the already accessed information (Parks 785). The information for a news event is primarily acquired through observation and interviewing key sources. Journalists are required to practice the best ways of conducting interviews to ensure they obtain accurate data without many struggles. News ideas can also be obtained from brainstorming sessions with the various stakeholders in the news production, where everyone shares their thoughts and then prioritizes the most newsworthy.
One of the most significant aspects of news events is determining their newsworthiness. The elements of news that determine the newsworthiness of a story include timeliness, proximity, prominence, conflict, consequence, and human interest (Parks 785). Notably, a newsworthy story should be new, unusual, engaging, and significant. A newsworthy story covers something that happens within one's proximity with substantial uniqueness and impact on the receivers. For instance, covering an event about a new business idea in an area is likely to captivate more business people than covering an existing one. Additionally, newsworthy stories should be about recent events and not something already in the public discourse.
Selling a News Event
The news business involves journalists and other media organizations selling their news to their customers, including television viewers, newspaper readers, and radio listeners. News is produced to inform the audience who are charged a small fraction of the production costs or even not charged at all. According to Lauerer(n.p), the more significant percentage of the news production cost is catered for by the revenue from advertisements. Therefore, news selling is bundled with ads in which the media organizations sell audiences' attention drawn to journalistic material to advertising firms, which then try to attract customers to their products and brands. Therefore, when selling a news event, it is critical to consider the audience and the advertising firms interested in them to produce the necessary news to yield high revenues.
One of the most significant aspects of selling a news event is personalization, in which news organizations package news in various ways to cater to different users' needs. According to Bodó (1055), personalization is based on audience quantification, in which news organizations balance their audience needs with their journalistic missions. Precisely, news personalization helps increase sales as it helps news organizations offer products that satisfy their users' needs and preferences. Additionally, it helps deliver socially relevant news to increase information selling. News personalization also includes some aspects of the advertisers' interests as part of the organizations' customers.
Presenting a News Event
The art of presenting a news event is very critical in journalism as it can nullify the tremendous efforts put into identifying and gathering newsworthy stories. One of the most appropriate ways of presenting news is the application of the inverted pyramid as the shape of the news story (Feng n.p). The inverted pyramid framework illustrates the difference between news stories and other forms of writing, such as short stories and novels, as they go directly to the point. From the inverted pyramid context, presenting a news event should start with the intro, which contains the most newsworthy parts of the story. The second part of the presentation provides the main details, while the third and final part offers the minor details of the story. Therefore, the intro is the most crucial part of a story and thus should be written appealingly.
Presenting a news event can be done through various media and different forms. In addition to writing newspapers, a news event can be presented through television, radio, and social media. Television news, unlike print news, is dynamic and requires a variety of presentational techniques and formats. Feng classifies news presentational elements into various categories: on-camera address, in which the presenter makes a direct visual address to the audience through the camera; off-camera presentation; stand-upper, where a reporter presents on camera in the field or the studio; live two-way, where the presenter in the studio interviews the source in the field; sound-bite which is a direct monologic speech; interview fragment which is a pre-recorded interview; and a sign-off which indicates the closing of a news item. These presentational elements are primarily applicable in presenting television news.
Due to the continuous technological advancement and easy accessibility, presenting news events is changing. According to Welbers and Michaël (47), the news is increasingly presented on various social media sites. Welbers and Michaël (47) also illustrate that social media is gaining popularity as a news source which has led to the emergence of new elements of presenting news, such as the addition of status messages when sharing news articles on sites such as Facebook and Twitter. In the recent past, delivering information on social media involved using a classic headline, lead, and picture, which has now been modified to include a status message to make the news more subjective and interpersonal. Specifically, newspapers employ status updates to provide a personal touch to social media news which improves their presentation.
The Role of Photography in News Production
Photography plays a significant role in the presentation of visual news. Specifically, photography presents visual evidence to prove the newsworthiness of a given news story. According to Gervais (480), visuals play a critical role in illustrating a news event's values and newsworthiness. For instance, images taken in a given event can prove that the event occurred and even explain the covered matters, such as cultural or religious aspects. Precisely, using videos in presenting a story such as an interview with a source. The video helps identify the participants in the news and even gets to hear their side of the story, which should be similar to what is presented by the news presenter. Therefore, in news presentation, photography plays a significant role in identifying the newsworthiness of given stories and delivering both that are worthy and the ones that are not.
Photojournalism helps in creating images that contribute to the news media. Griffin and Robert (n.p) state that photography in news production acts as an attraction for the audience to consume the news event. The photos draw the audience's attention to the most exciting news and stories. The research by Griffin and Robert (n.p) shows that a newspaper that does not incorporate photographs can be compared to a textbook or a letter, and most people will not be interested in reading it. Additionally, the pictures of the most exciting news are used on the front pages of most newspapers to lure the readers into viewing the stories as they significantly contribute to topics on public discourses. In television news, the most exciting news is presented as part of the headlights, and each event incorporates a photograph that attracts viewers to wait for the news and watch them.
Photographs in the news also help to visualize the actual news event. According to Gervais (480), news photography lets readers and viewers see what an event, person, or place looks like. For instance, when presenting the news of one of the state's leaders, most people not residing in the state would require a leader's picture to know how he looks. Similarly, television viewers will be interested in watching videos of firefighters rescuing victims rather than just listening to the story. Additionally, during campaigns, everyone wants to know the people vying for various positions and their manifestos, and thus photography comes in handy to make it easy to sell the news.
Conclusion
In summary, photography plays a critical role in enhancing the attraction of viewers and the presentation of news to the public. The choice of images can enhance a media bias to get the viewer or reader's attention. Besides, it enhances the visualization and authenticity of the news being presented. I consume information based on the most current and widespread controversy or issue of interest. Considering we are in the age of cable networks and internet connectivity, I search the keywords and then look for the most well-captioned news. In this case, the photography that goes into the design of the video caption and visual effects attract me. However, this is only one way where personal bias can influence the choice of the type of news or media channel that I can watch or read the news. However, this also makes me aware that media platforms can also have biases. Therefore, to determine the different perspectives on an issue, I intend to get the news from various sources about the same subject and get a comprehensive knowledge of what is going on and the takes from different perspectives. The source of information can vary. Sometimes, an issue can come up through a status update or a trending topic while on social media. This prompts an individual to look into the story and dig into the content provided online by various news channels. Being aware of what is going on currently is critical. The news from the country is essential, but the world has become a global village courtesy of technology. Knowing international conflicts and new issues such as policy changes is critical. It helps see the impact on one's life and leads to better decision-making to avoid being unaware of a situation. For example, learning how conflicts in other countries affect my home country or as a US-born citizen studying abroad, I need to know if there is a possible conflict or issue that can affect me, and this can lead me to make preventive decisions and maintain safety and knowledge of the issue such as the Ukraine situation.
Works Cited
Bodó, Balázs. "Selling news to audiences–a qualitative inquiry into the emerging logics of algorithmic news personalization in European quality news media." Digital Journalism 7.8 (2019): 1054-1075. https://doi.org/10.1080/21670811.2019.1624185
Feng, Debing. "Doing "authentic" news: Voices, forms, and strategies in presenting television news." International Journal of Communication 10 (2016): 19.
Gervais, Thierry. "Representing News with Photographs: A Visual Economy." The Handbook of Photography Studies. Routledge, 2020. 476-492.
Griffin, Jeffrey L., and Robert L. Stevenson. "The effectiveness of "how graphics" and text in presenting the news." Visual Communication Quarterly 1.2 (2010): 10-16.
Lauerer, Corinna. "Advertising and journalism." Oxford Research Encyclopedia of Communication. 2019. https://doi.org/10.1093/acrefore/9780190228613.013.775
Parks, Perry. "Textbook news values: Stable concepts, changing choices." Journalism & Mass Communication Quarterly 96.3 (2019): 784-810.
Welbers, Kasper, and Michaël Opgenhaffen. "Presenting news on social media: Media logic in the communication style of newspapers on Facebook." Digital Journalism 7.1 (2019): 45-62.
Grab the best

Academic Assistance

with just one click
Our team of

experienced writers

FREE

samples of completed work
Our custom academic writing service has a library of past work done. Browse our library of samples
View all samples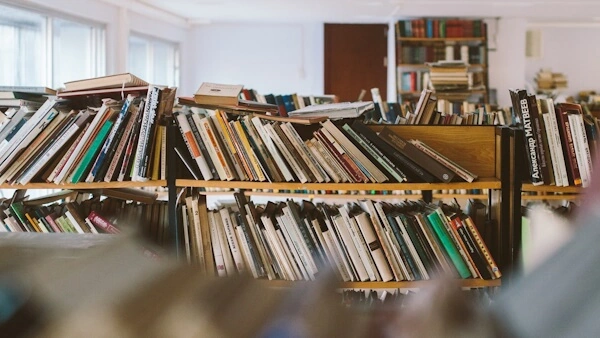 Find the right expert among 500+

We hire Gradewriters writers from different fields, thoroughly check their credentials, and put them through trials.

View all writers
Tough Essay Due? Hire Tough Essay Writers!
We have subject matter experts ready 24/7 to tackle your specific tasks and deliver them ON TIME, ready to hand in. Our writers have advanced degrees, and they know exactly what's required to get you the best possible grade.
Find the right expert among 500+
We hire Gradewriters writers from different fields, thoroughly check their credentials, and put them through trials.
View all writers