Business Plan to Implement Wrestling Programs at Universities
Question
Business plan to implement wrestling programs at universities. Must be 6 pages long in APA format with 5 citations. Please include information from 3 attachments below. 1.Outline 2.PowerPoint 3.Proposal

Top level essay Service
Our professional unemployed professors are waiting for your signal to offer you the best academic writing service you so deserve.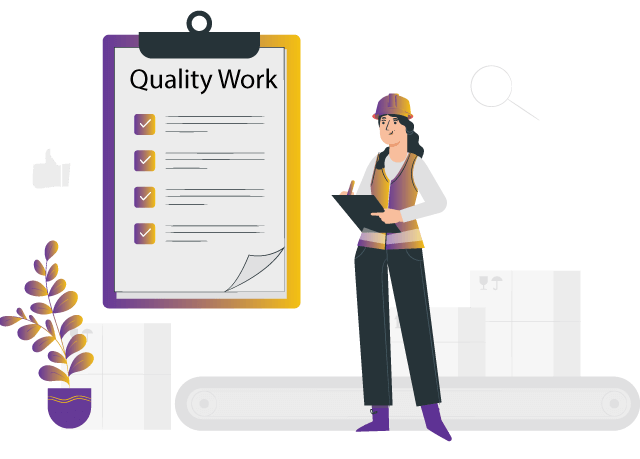 Solution
Business Plan to Implement Wrestling Programs at Universities
In the US, the nurturing of sports talent and enhancement of athletic competitions among university teams have been one of the most cultural and lucrative activities for more than a century. Games such as football and basketball have been part of this athletics culture, with many talented and needy students being given scholarships to play for particular teams. In return, the students grow these talents into professionals while combining college education as a key to other opportunities if an individual is not interested in the athletics profession or for some reason such as an injury is unable to play anymore. Therefore, talent and education have been critical in athletics and sports across American universities and colleges. Although there have been concerns about compensation, especially in the rise of most universities using the opportunities to earn more from the competitions while underpaying or under compensating university players, there are still more benefits to such sports that enhance the development of career and discipline in the athletes.
One such sport which is popular though under-reviewed includes the wrestling sport. Most of the limelight is on American football and the basketball leagues across America. However, when it comes to wrestling, the most covered events include the championships of professional WWE, among others (Bhasin, 2022). Therefore, this bossiness plan entails a review of what it entails to set up a university wrestling team, marketing strategies, financials involved, sources of funding, and an operational method to enhance the benefits of the game. The main aim is to develop a comprehensive business plan that can help a university without a wrestling team know what is needed and the costs associated with the sport to maintain and train a team. In addition, the overview will help the universities not participating have a template that can guide budgeting and resourceful information on how to handle the team. The statistics and information obtained for this business plan are mainly based on previous groups engaging in the sport and their estimations on uniforms, traveling, player welfare, and the overall cost of running a wrestling team.
Overview of the Wrestling Sport in American Universities
The wrestling sports in American universities have a long history stretching back to 1928 (Athletic Scholarships, 2022). This year, Oklahoma State University became the national champion under the NCAA agency (Athletic Scholarships, 2022). The team had a long history of dominating the sport until recently, when Penn State University overturned it to become the most performing team in the last five games, winning the title (Athletic Scholarships, 2022). However, this has not been the case, and more universities could participate in the championship and be competitive if more work is put in. Sponsoring a wrestling game or building a team is not cheap. However, through a good balance between winning and profit-making, the team can substantially attract good funds and revenue that can enhance sustainability in the long term and good performance. Besides, such an opportunity gives the students the ability to get scholarships for their education and combine talent with the knowledge, which is crucial in the individual's broadening of opportunities and learning process that enhances critical thinking and better management of finances, among others.
Currently, there are five main programs or divisions attracting the wrestling teams in American colleges. In Division 1, 78 teams are participating (Dosh, 2016). In divisions 2 and 3, 64 and 109 units participate, respectively (Dosh, 2016). Besides these two teams, 62 junior colleges participate (Dosh, 2016). Another league title, NAIA, also attracts 68 teams participating in the wrestling sport. Overall, there are about 5000 schools that do not have any wrestling programs, especially American university colleges (Dosh, 2016). Therefore, this business plan aims to prove a business template that includes a comprehensive analysis of the costs, marketing initiatives, and operationalization plan for these schools to consider the opportunity of forming wrestling teams and increasing the level of competitiveness in the various national wrestling leagues and championships. Besides, such sports involvement by the universities can enhance building a brand reputation for the college to increase local, foreign, and diverse cultures. However, although reputation and drawing attention benefit the universities, it does not work for them for the university students. Instead, it can help highlight the most talented people in the wrestling sport who could be selected by various professional bodies to advance their careers in the sport (Bhasin, 2022). Besides, such leagues and participation in wrestling sport also attract the scholarships to the team members, which can increase the advancement and educational opportunities for the beneficiaries of the scholarships.
Mission
The primary mission of this wrestling business plan includes implementing wrestling for schools for all sexes that can attract more students to the university, increasing the number of scholarships, and provision of a ready template plan for university institutions across America to consider implementing.
Objectives
1. To give American universities without wrestling programs more attractive to potential students and highlight programs offered at the institutions
2. To increase the athletic scholarships offered to many students across the American universities
3. Widen the range of college athletics and sports by adding wrestling sport to institutions that do not have it
4. To provide a business plan entailing a breakdown of estimated costs of setting up and running a wrestling team in the US university competitions and leagues
Marketing Plan
Sports in America have attracted many sponsorships, revenue/profit sharing deals with media companies broadcasting or showing the matches live to their fan base, and interested funders aiming to advertise their products through the games, including the wrestling sport. Besides, there is more revenue from some innovative teams and charging a small fee from gate charges to watch the games in various stadiums or arenas and sell merchandise to the fans. Therefore, there has to be a balance between ensuring that the team members are well motivated and trained well while also ensuring that the costs of running the teams are lower and not interfering with the student's educational outcomes in the games. In this case, if more university teams can start a program and make it competitive, it can really attract many fans and enhance its publicity in the national arena, which could also strengthen the diversity in the other professional championships once an individual joins such teams from the university wrestling interest. Offering scholarships to the team members can help in reaching this goal. However, other compensation packages, especially if the unit is making good profits from the proceeds, can help motivate the members and attract more people. Besides, through the increasing fan base and attention as more universities join the wrestling teams, the universities will be able to market their programs and even attract more students who can broaden their academic goals of educating as many people as possible while increasing their financial stability as a secondary goal.
Financial Overview and Budget
The wrestling team start-up is not cheap. However, with various partnerships and widening of funding of the sport through engaging in revenue activities, the costs could be funded sufficiently, and with the right balance between performance and profitability, the team could realize self-sustenance in the future. Averagely, Division 1 wrestling alone costs about $500000 US dollars to $750000 to start the team and operationalize it for playing (Level Changer, 2020). This includes a total estimation of the cost of buying uniforms, paying the trainers and team staff, logistical fees, and welfare of the team members, among other expenses. The implication, therefore, is that the teams participating in the lower divisions, such as two, three, and junior colleges, could even cost less. In the last four years, the analysis of 70 Division 1 programs was surveyed and evaluated the cost of starting a start-up and running the team. As a result, the 70 teams had spent $32 million annually during the four years (Level Changer, 2020).
Budget Breakdown
This overview will entail the primary needs of the teams that can be sponsored by the universities and an approximate cost needed before operationalization. Due to variability, some other costs might be excluded, but the plan offers a general overview that can help implement. Firstly, the teams need good uniforms to use annually. There are no standard charges for each uniform for the entire group due to the differences in sizes and weight classes. Therefore, most of the cost of the uniform was averaged independently. In this case, a team consists of around 29 to 30 athletes (NWCA, 2016). Each athlete will need a wrestling helmet and accompanying suit that costs approximately $300. Considering there are about ten different weight classes in a kit and the number of members in a team, it is estimated that the total cost for the group's uniforms could be around $8700 (NWCA, 2016). For the sports gear, shoes for the wrestling sport cost an average of $80. Other safety gear such as mouth guards, knee pads, cups, and jockstraps can combine for around $150 per person. This can be multiplied by the 30 people on the wrestling team. Besides this, the team will need to travel to other institutions across the US to participate in wrestling competitions. During travel, the group members also have to eat and sometimes have a place to sleep. In this case, an option of a charter bus costing between $110-$180 per hour and $1000-$1700 per day was the most considerable (NWCA, 2016). Other options include a minibus which costs $95-$160 per hour or 950-$1500 per day (NWCA, 2016). However, these prices for hiring the means of transport do not include the cost of gas and the driver, which varies substantially. In the case of sleeping, the hotel fees can differ due to differences in cities or the location of universities. However, the average cost of feeding 30 people for one meal is around $330-$400 (NWCA, 2016). The number of scholarships for teams in various leagues also differs. In Division 1, the maximum number of scholarships awarded to team members includes 10. In division 2, they include 9; and in NAIA, it is a maximum of 8 full-ride scholarships (Athletic Scholarships, 2022). For JUCO, it has about 20 scholarships (Athletic Scholarships, 2022). Therefore, in a team composed of 29 members, only nine can be eligible or selected for scholarships.
References
Athletic Scholarships. (2022). The History Of Wrestling. Athleticscholarships.net. Retrieved 2 May 2022, from https://www.athleticscholarships.net/history-of-wrestling.htm.
Bhasin, K. (2022). Triple H Is Trying to Build a Pro Wrestling Pipeline From the NCAA. Bloomberg.com. Retrieved 2 May 2022, from https://www.bloomberg.com/news/articles/2022-04-03/wwe-is-building-a-pro-wrestling-pipeline-for-ncaa-athletes-to-find-fame-in-ring.
Dosh, K. (2016). The Future of Collegiate Wrestling Isn't At Division I Level. Forbes. Retrieved 2 May 2022, from https://www.forbes.com/sites/kristidosh/2016/03/17/the-future-of-collegiate-wrestling-isnt-at-division-i-level/?sh=4d7b974f2fcc.
Level Changer. (2020). How Expensive is an NCAA Division: Wrestling All-American?. LevelChanger. Retrieved 2 May 2022, from https://www.levelchanger.com/blog/2020/08/14/how-expensive-is-an-ncaa-wrestling-all-american-2019.
NWCA. (2016). Starting a New Wrestling Program?. NWCA. Retrieved 2 May 2022, from https://www.nwcaonline.com/growing-wrestling/starting-new-program/.
Grab the best

Academic Assistance

with just one click
Our team of

experienced writers
FREE

samples of completed work
Our custom academic writing service has a library of past work done. Browse our library of samples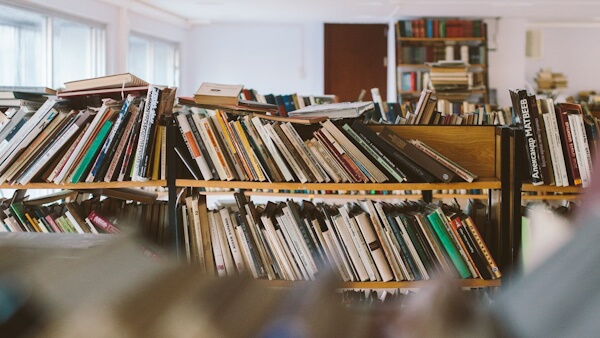 Find the right expert among 500+

We hire Gradewriters writers from different fields, thoroughly check their credentials, and put them through trials.

View all writers
Tough Essay Due? Hire Tough Essay Writers!
We have subject matter experts ready 24/7 to tackle your specific tasks and deliver them ON TIME, ready to hand in. Our writers have advanced degrees, and they know exactly what's required to get you the best possible grade.
Find the right expert among 500+
We hire Gradewriters writers from different fields, thoroughly check their credentials, and put them through trials.
View all writers