Psychology in Project Management
Question
Once information has undergone initial processing and connections with various parts of the brain, it is stored in the cortical lobes. Functions performed in the ventral (emotion and affect) and dorsal (cognition) parts of the hippocampus, once completed, transfer the longer-term forms of memory to various locations in the brain. As more is learned of plasticity effects and how that influences the formation of stable long-term memory, attention has been directed to studying the connections, integrations, and sequencing of memory formation and retrieval. This becomes a factor when examining the effects of retrograde and proactive aspects of memory retrieval. A sorting out in the brain occurs during sleep and alpha states to settle where the fragments of memory eventually reside.
Fortified with this knowledge gained during your MSHF degree program, you find yourself in a situation where it may be applicable. You are assigned to develop a human-centric operation that includes interaction with a neural system where new information is assimilated and reorganized nearly instantly and must rely on the use of semantic memory from the operators. Among the various challenges, one is that the operators will be multinational and multi-cultural. Identify the variables influencing semantic organization or retrieval of knowledge by the operators that must be addressed. Address potential semantic knowledge deficits or categorization differences that may be experienced. You are asked if the human operators will be able to keep pace with the system. Understanding that humans assimilate new information more slowly, and may experience interference with prior knowledge (learned material), this requires some thought on your part. What design or sequencing approach for preventing operational problems would you suggest to the Project Manager that would address the potential human delay and knowledge interference issues? You will need to choose a workplace setting of your making to illustrate the approach. Prepare a briefing for the Project Manager that includes your explanation of the problem and the approach you believe best resolves the issue. Provide at least one scholarly resource to support your approach

Top level essay Service
Our professional unemployed professors are waiting for your signal to offer you the best academic writing service you so deserve.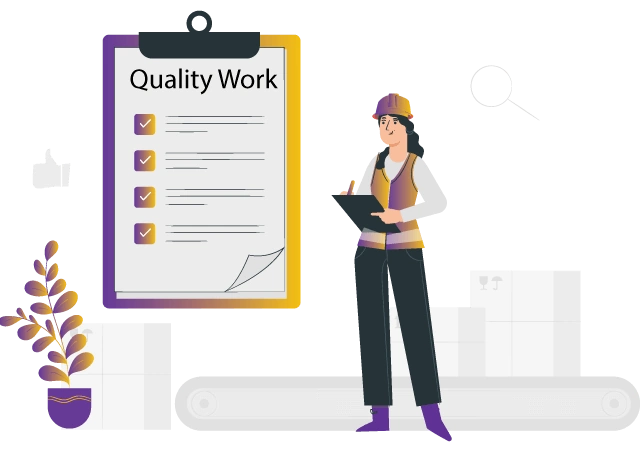 Solution
Psychology in Project Management
One of the most important functions of the human brain constitutes receiving, analyzing, and responding to external stimuli. Information is interpreted and processed in various ways before being sent to other body sections following the indicated impulse. There are several different procedures to guarantee that information received and interpreted by the brain is properly stored in the brain's memory (Farahani, Karwowski, & Lighthall, 2019). It is the function of the brain's cortical lobes to retain the information processed by the brain while it waits to be delivered to the portions of the body that can respond to it. The brain may determine more about the kind of memory required for the information in issue, whether the impulses have to be recognized and stored as conscious or subconscious, depending on the information involved.
A lack of information may have a detrimental impact on creating the tool needed to get this data. Failure to understand the system's relationship to the data it must process might be a source of problems for this system's users. It is possible to evaluate what is required to support the effective construction of a framework that will engage the obtained data. It will ensure that it is processed as anticipated with this information in hand inadequacy may make building a trustworthy system that incorporates multicultural knowledge more difficult. There may also be a shortage of real techniques for transferring information from varied populations into this system (Fewings & Henjewele, 2019). Therefore, the absence of a shared language may make it difficult for the system to comprehend information from a global population.
Undeniably, knowledge of information processing and storage processes is required to understand how the brain and mechanical systems interact. In this scenario, several factors that affect information retrieval impact the sematic arrangement and retrieval in a human central nervous system. The value of the system's data is one of the factors in this process. Systematic storage and retrieval of data are made much simpler when data is received that does not need a lengthy or laborious processing and storage procedure (Gurbuz et al., 2019). The other factor is the amount of data the system will have to deal with. It is crucial to examine the amount of information required for the system since vast and complicated data might make it difficult to process, store, and retrieve data as needed. Another factor to take into account in this evolution is the distance between the sites of information perception and the central system (Deng, Sun, Cheng, & Tong, 2016).Therefore, data analysis and storage may be easier by keeping a range of values in mind while analyzing and storing data.
When it comes to how the system will be developed and how it will interact with human operators, it will be easy for human operators to use the system to keep track of orders. An important factor in determining the system's performance is the team's capacity to comprehend and use the new information. When there are any possible faults in the system, they might affect its performance, which will necessitate the creation of an appropriate management strategy (Van den Heuvel & Thomason, 2016).However, using a language to promote communication among the system's operators is critical to the system's success because of the danger posed by a lack of effective communication.
Importantly, it is possible to estimate and track a project's total length using the Critical Path Method. Each job in a project is assigned to an anticipated time of completion. Logic and any requirements are used to group these tasks into deliverables. The entire project length is estimated by adding the time spent on the longest series of jobs (Atin & Lubis, 2019). The project's duration grows if any of the tasks are put back by more than an hour. Projects may be completed on schedule when critical route activities are monitored and controlled.
Additionally, the agile methodology's most widely used framework is Scrum. Sprints constitute short development cycles that focus on a single aspect of the project at a time. Iterations allow teams to fine-tune the high-level scope. At the start of the sprint, groups decide how many things they can commit to and generate a backlog for the sprint. Iterations increase the chances of producing something that meets all of the consumer's needs in full (Theobald, Schmitt & Diebold, 2019). As a result, they can get products to market more quickly, which is vital for companies concerned about speed to market.
In the Scaled Agile Framework (SAFe), agile project management is used at a large scale. SAFe's agile methods give a framework for teams to adjust swiftly to changing market circumstances, customer requests, and new technologies as a business evolves. In addition to improving teamwork, SAFe also helps teams work more quickly and effectively (Farahani, Karwowski, & Lighthall, 2019). SAFe, in general, allows firms to make quicker choices, communicate more effectively, streamline their processes, and keep their focus on the customer in mind.
Lastly, designing the system so that humans can use it with simple language is essential for mitigating the potential delays that could arise from human error. Another approach is to train human operators on how to use the system, which will help them better deal with potential delays and other problems that could arise. This system's success will be dependent on the cooperation of everyone involved in the work environment in addressing the different issues that might impede its smooth operation. Therefore, human operators working with a computer system will need to be equipped with requisite skills.
References
Atin, S., & Lubis, R. (2019, November). Implementation of Critical Path Method in Project Planning and Scheduling. In IOP Conference Series: Materials Science and Engineering (Vol. 662, No. 2, p. 022031). IOP Publishing. Retrieved on April 24, 2022 from https://doi.org/ 10.1088/1757-899X/662/2/022031/meta
Deng, L., Sun, J., Cheng, L., & Tong, S. (2016). Characterizing dynamic local functional connectivity in the human brain. Scientific Reports, 6(1), 1-13. Retrieved on April 24, 2022 from https://doi.org/10.1038/srep26976
Farahani, F. V., Karwowski, W., & Lighthall, N. R. (2019). Application of graph theory for identifying connectivity patterns in human brain networks: a systematic review. Frontiers in Neuroscience, 13, 585. Retrieved on April 24, 2022 from https://doi.org/10.3389/fnins.2019.00585
Fewings, P., & Henjewele, C. (2019). Construction project management: an integrated approach. Routledge.
Gurbuz, S. Z., Griffiths, H. D., Charlish, A., Rangaswamy, M., Greco, M. S., & Bell, K. (2019). An overview of cognitive radar: Past, present, and future. IEEE Aerospace and Electronic Systems Magazine, 34(12), 6-18.Retrieved on April 24, 2022 from https://doi.org/10.1109/MAES.2019.2953762
Theobald, S., Schmitt, A., & Diebold, P. (2019, May). Comparing scaling agile frameworks based on underlying practices. In International Conference on Agile Software Development (pp. 88-96). Springer, Cham. Retrieved on April 24, 2022 from https://doi. 10.1145/3475716.3475788
Van den Heuvel, M. I., & Thomason, M. E. (2016). Functional connectivity of the human brain in utero. Trends in cognitive sciences, 20(12), 931-939. Retrieved on April 24, 2022 from https://doi.org/10.1016/j.tics.2016.10.001
Grab the best

Academic Assistance

with just one click
Our team of

experienced writers

FREE

samples of completed work
Our custom academic writing service has a library of past work done. Browse our library of samples
View all samples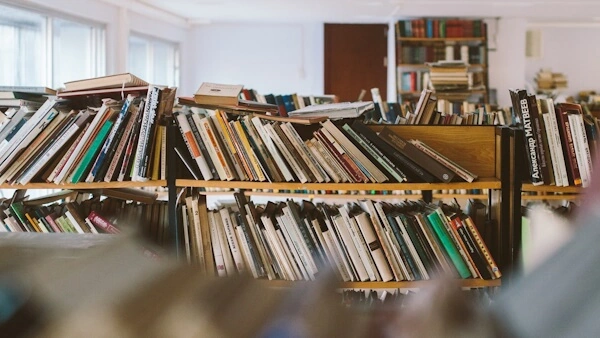 Find the right expert among 500+

We hire Gradewriters writers from different fields, thoroughly check their credentials, and put them through trials.

View all writers
Tough Essay Due? Hire Tough Essay Writers!
We have subject matter experts ready 24/7 to tackle your specific tasks and deliver them ON TIME, ready to hand in. Our writers have advanced degrees, and they know exactly what's required to get you the best possible grade.
Find the right expert among 500+
We hire Gradewriters writers from different fields, thoroughly check their credentials, and put them through trials.
View all writers